Events in all Seasons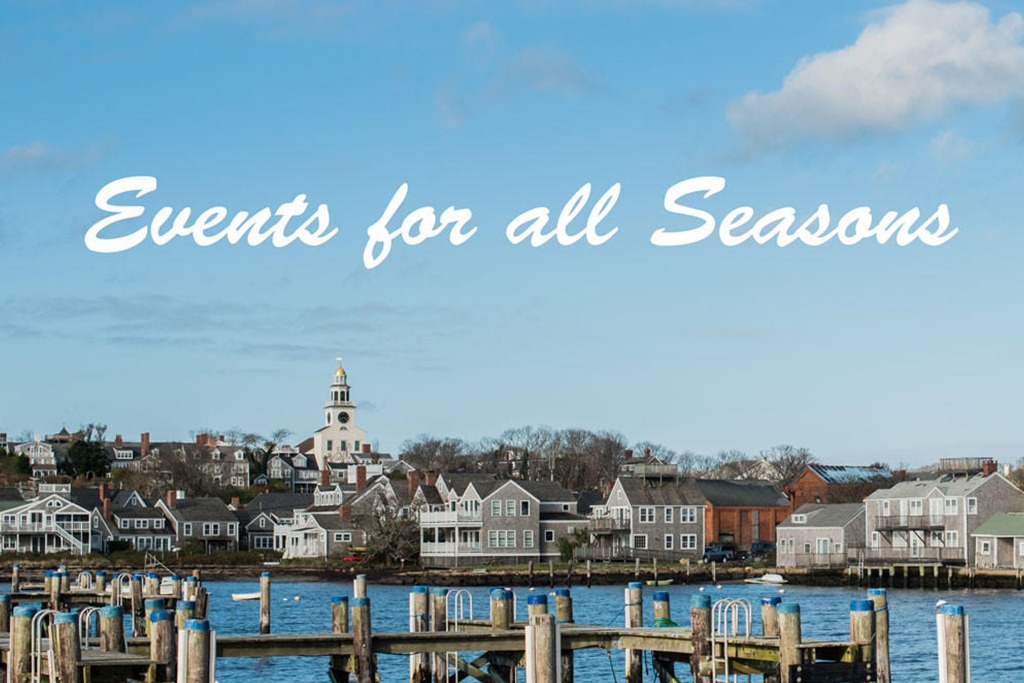 Spring is a time of yellow and green.

Lots of yellow. Begun in 1974, the Nantucket Daffodil Festival is an annual celebration of the beauty of narcissus blooms, with literally millions of the gorgeous yellow flowers lining the sides of Milestone and Polpis Roads. The festival takes place annually on the last full weekend of April and serves as the harbinger of summer. Festival highlights include the annual Daffodil Flower Show sponsored by the Nantucket Garden Club, as well as an Antique Car Parade and Tailgate Picnic. The parade kicks off at noon from Main Street, as hundreds of antique cars decorated for the season wind their collective way to 'Sconset, for a picnic with fare ranging from simple to over-the-top gourmet.

Summer offers lots of sun and fun.
Summer! Temperatures typically hover around the mid-70s to lower 80s on most days, and evenings see a slight – but not uncomfortable – dip. More than 80 miles of sandy beach offer beachcombers and sun-worshippers plenty of space to spread out and enjoy themselves, with both surf and non-surf options available to fit just about every conceivable preference. And, for the more retail-minded, Nantucket offers world-class shopping from some of the most renowned brands in the world. The local restaurant scene rivals any gourmands dream destination.

Fall is the other best season.
Nantucket takes on an entirely new persona, shedding the frenetic pace of the summer for a more quiet, laid-back attitude. The air gets a little cooler – "sweater weather" – as many people refer to it. Shops and restaurants remain open, but the summer crowds are gone, leaving the Island open for those lucky enough to be able to come and visit during this magical time. The Nantucket Conservation Foundation sponsors the annual Cranberry Festival in October, featuring tours of the bogs, harvesting demonstrations and a host of other family friendly activities.

Winter on Nantucket is a sacred secret.
The first weekend in December marks the annual Nantucket Christmas Stroll, offering shopping opportunities galore, not to mention Christmas-themed events for the whole family. You'll want to catch the arrival of Santa and Mrs. Claus on Straight Wharf as they step off a Coast Guard boat and ride in a horse-drawn carriage up Main Street to the Jared Coffin House. The streets are lined with decorated Christmas trees, and carolers dressed in period costumes singing sweet melodies. After the Stroll, things quiet down around town until the night before Christmas, when crowds gather at the top of Main Street. They'll be clutching bags of red tickets and listening intently for the numbers that are called. It's the annual Red Ticket Drawing. If your number is drawn, you get the money.
Once the tickets are drawn, and the Christmas dinners are eaten, and we all ring in the New Year, it's time to start all over again!