In for Stroll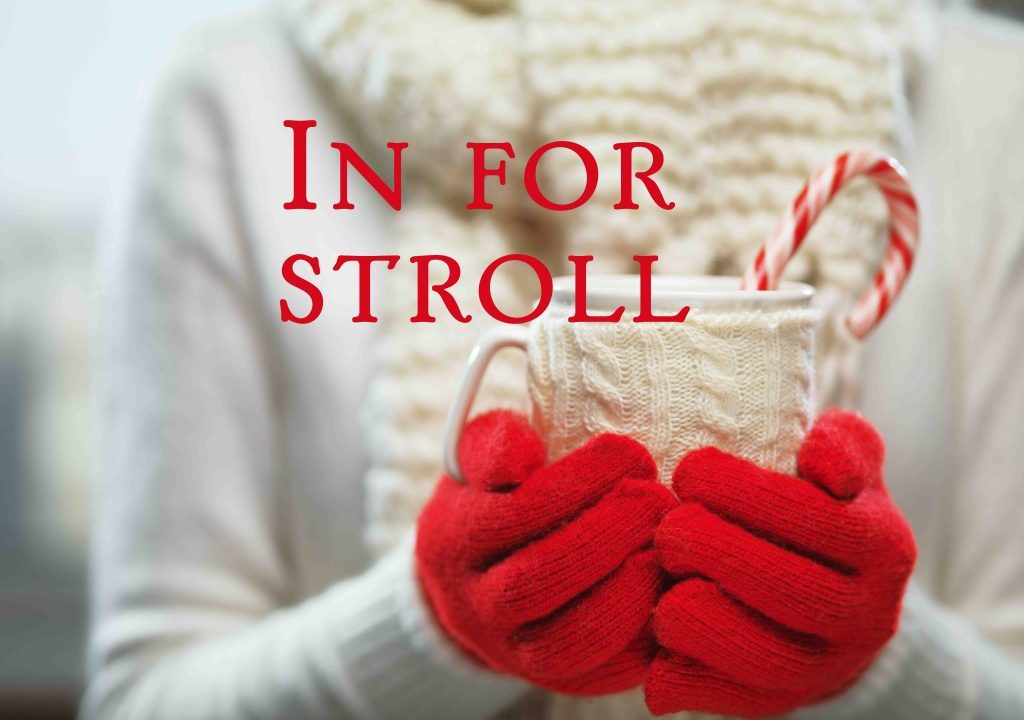 Get your warm mittens and scarves on; grab a warm coffee, tea or cider, and let us help you get to know where to go for Nantucket's annual wintry bash, Stroll Weekend, which is always held the first weekend in December.
While it certainly has its fair share of legendary and historic tales from the past, Nantucket is far from a ghost town during this three-day extravaganza. The bustling activity, without exaggeration, makes town just as busy as any day in July or August.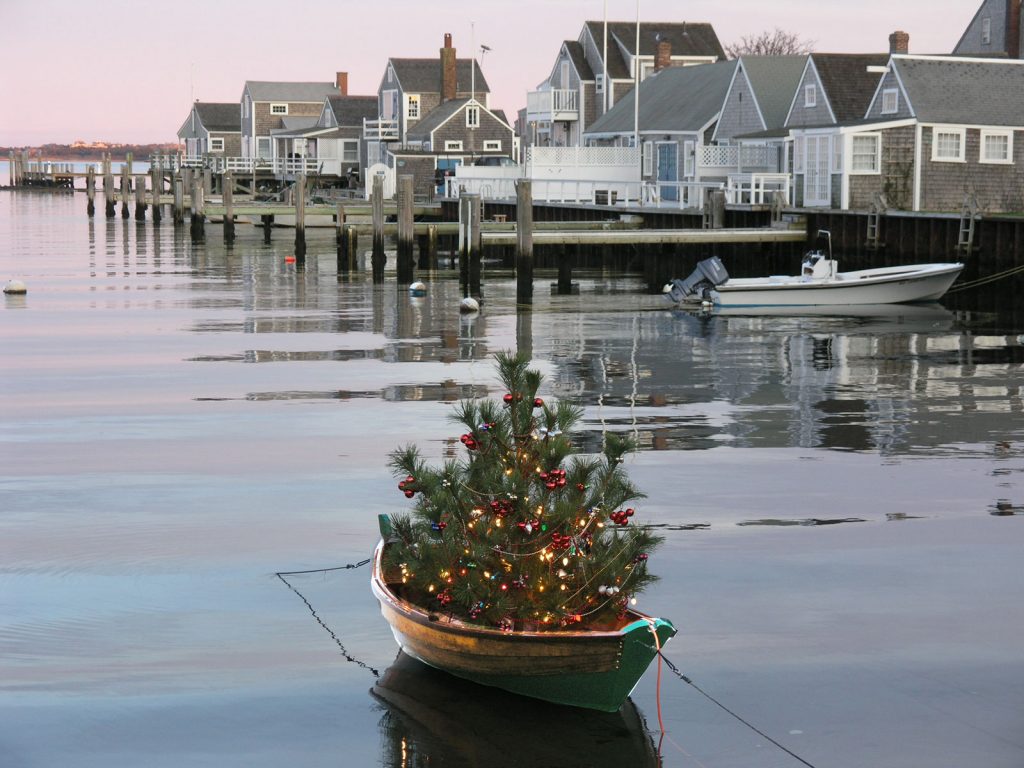 FRIDAY
All the streets in town will be lit up like jewels by the Christmas trees that have their own personality and theme. Each tree is decorated by different island organizations, shops and mainly by the schoolchildren. They make decorations in their classrooms and then each class is bussed to Town to decorate their tree.
Have breakfast or just grab a cup of coffee and walk around early in the morning before the boats start to arrive and the streets get crowded. You can look at all the shop windows that have been decorated beautifully by the shop owners.
Pick up an event schedule from the Nantucket Island Chamber of Commerce at the bottom of Main Street (Zero Main Street, 2nd Floor, 508-228-1700 or at www.nantucketchamber.org).
12 Noon
Find a place to have lunch. There are so many located right in town. Be sure to try the clam chowder to take the chill off. Every restaurant makes it differently – all are fabulous! Also, try the renowned Nantucket Bay scallops – they are now in season!

4:00 – 7:00 pm
The Annual Holiday House Tour benefits The Friends of Nantucket Public Schools. A half-dozen houses, within walking distance of each other, are chosen and uniquely decorated by the owners or the committee. This will be one of the rare times you can get a peek into some of the unique and historic houses. The ticket price includes visiting The Festival of Trees at the Nantucket Whaling Museum on Broad Street. Tickets can be bought in shops around town and at any one of the houses.
7:00 pm
After a day of walking and taking in the gorgeous glittering displays, how about a bite of dinner from some of the best chefs in the world? Most, if not
all restaurants are open for Stroll, but advance reservations are highly recommended. Often there are prix fixe menus and specials so don't miss out. Go out for after dinner drinks or go back to your room and relax.
Anticipate the festivities that will take place tomorrow – the official Stroll day.
SATURDAY
10:00 am
THIS IS THE OFFICIAL DAY OF STROLL ACTIVITIES

The Festival of Trees at the Nantucket Whaling Museum (13 Broad Street, 508-228-1894, www.nha.org) starts the Friday of Stroll weekend and continues through all of December. These community-decorated trees spread throughout the rooms of the museum and are lit up under a huge whale skeleton hanging from the ceiling.
11:00 am
Main Street is closed down for the day to let people stroll and carolers in Victorian regalia roam about singing. There are also musicians playing festive music. Don't forget the tall "Magic Talking Tree" at the top of Main Street. Each year a different designer gets to decorate this special tree – take the kids up to it and listen to what it says! Tour guides create guided walks specific to Stroll and there is no limit to the events put on for all ages by the island's arts, music, history and science organizations. Most shops offer refreshments to strollers.
12:00 noon
On Nantucket, St. Nick travels in style. Santa Claus and Mrs. Claus arrive via a Coast Guard vessel down at Straight Wharf and are brought up Main Street in a horse and carriage at noon. He then goes into the Jared Coffin House at the head of Centre Street where children can sit on his lap and tell him what is on their wish list for Christmas.
2:00 pm
Nantucket is famed for its unique shopping and the rarities you will behold are like none other. From antiques, to souvenirs, to that one perfect piece of clothing you've been looking for in just the right fabric and color, Nantucket has you covered.
6:00 pm
Relax with some cocktails before dinner. Try one restaurant for drinks and apps and then another for dinner. Of course, you can try yet another for aperitifs and dessert. Nantucket is known for the quality and uniqueness of its restaurants. Read about them and some of the chefs in Nantucket CUISINE, the ultimate dining guide on the island. It is sure to be in your guest house and if not, look for it at The Hub (29 Main Street).
SUNDAY
8:00 am
For early AM munchies, try any of the local restaurants in Town or stay warm and eat at your B & B or hotel.
11:00 am
Still haven't gotten enough shop therapy? Of course not! If you head back to Main Street, head down toward the water where you will find local "fish shanty" shops on old South Wharf.
1:00 to 5:00 pm
For lunch in town, you can grab a bite at many locations. They will all be excellent!

After lunch, do what you have not yet done, finish the last of your shopping list and then get ready to leave this magical Christmas wonderland. You will be glad you came.