Welcome to Nantucket, one of the most magical places in the world. The island has so many different places of beauty, be it the beaches, the rural areas, the well-kept houses on our unforgettable Main Street, the village of Siasconset ('Sconset) or the village of Madaket, where you will see sunsets as you never experienced before.
Travel by ferry or plane, there is no bridge connecting us to the"mainland."
Your options for accommodations are many, and you can view options here.
To get a more in-depth feel for the beauty of Nantucket Island, order these magazines. The photos and stories on our pages will give you an authentic perspective of island life in all seasons. From Daffodil Festival in spring, when the island wakes up with thousands of daffodils blooming to the winter delights of Christmas Stroll.
There is something to do here year-round. Anytime you visit, shops are open, and there are restaurants to welcome you.
Beauty can be found walking the beaches, no matter the time of year. You will find there are many ways to see the island: a guided tour, a beautiful bike ride on our many miles of bike paths.  Rent a car, moped, or a 4-wheel drive vehicle to travel onto the beach, or even more compatible with life on an island surrounded by water, get out onto the water on a fishing charter, boat charter, or rent a kayak, sailboat or motorboat.
Nantucket is yours to discover.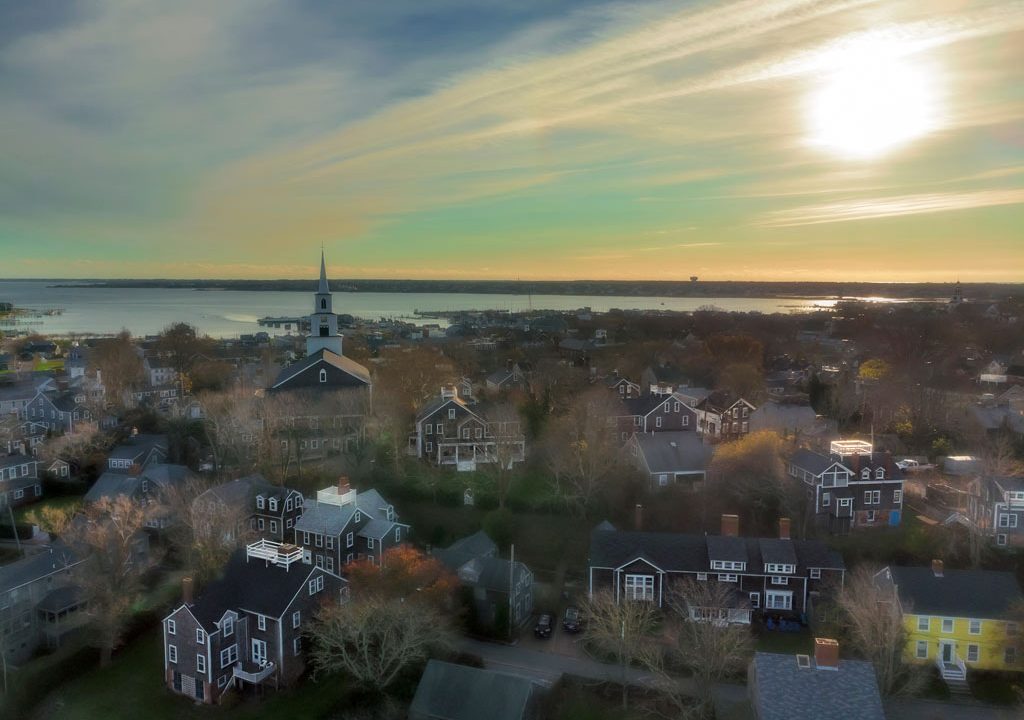 Find out about the island's different areas, events, and unique places... Read more