Featured Business Profile
Paul McCarthy Woodcarving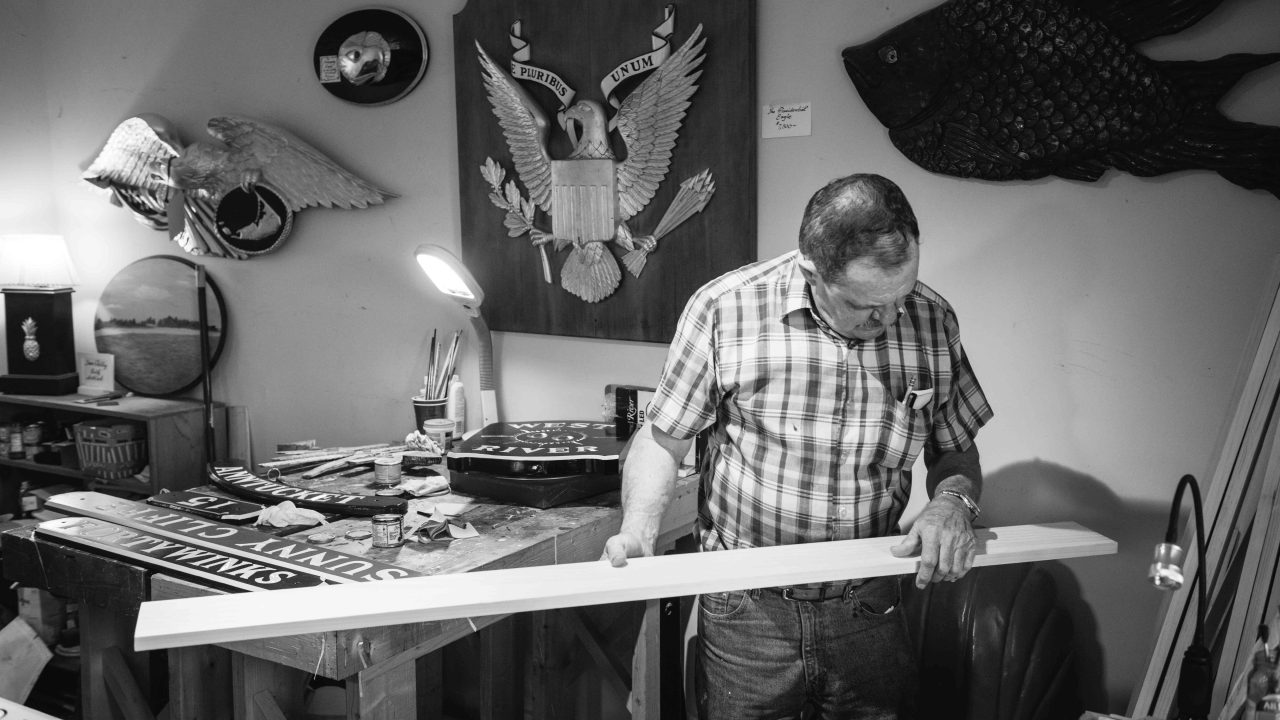 at Sylvia Antiques, 15 Main Street, Nantucket MA 02554
and 6 Ray's Court, Nantucket MA 02554
508-228-9623
paulmccarthywoodcarving@gmail.com
www.paulmccarthywoodcarving.com
Paul McCarthy Wood Carving specializes in eagles, signs, quarterboards, and architectural carvings. A true master at his craft, Paul McCarthy has now been carving for over 53 years. He opened his first carving shop in Scituate Harbor in 1969.
The innovation of hand carving the letters and scenes into traditional early American tavern signs has been a popular addition to his sign carvings and can be seen on many homes and signposts throughout Nantucket and New England. His accomplishments as a woodcarver have earned him national recognition and articles in Fine Woodworking, Yankee Magazine, Popular Mechanics and the Signs of the Times. Other accomplishments include signage for the film "Witches of Eastwick".
Paul McCarthy has published two best selling woodcarving books for beginning carver's "Woodcarving Illustrated" and "Woodcarving Illustrated II" which he illustrated as he carved. He has been a teacher for over 30 years with as many as 60 students a week at times.
HOW IT ALL BEGINS
Some of the most amazing works are on display for everyone to see right here on Nantucket. From the quarterboards that adorn so many entryways on the island to the iconic "Going on the Whale" carving done in 2005, which hangs outside the Nantucket Historical Association's Whaling Museum.
Paul's work is as common on the island as are grey shingles. To date, he estimates that he's carved approximately five thousand different quarterboards and somewhere in the neighborhood of twenty-five thousand individual works. After Paul carves a quarterboard, for example, it comes time for the painting. After that point, the quarterboard is ready for the finish work, which includes painting each letter individually, applying gold-leaf, as necessary and lining all of the letters. It is, to put it mildly, a painstaking process.
CUSTOM PROJECTS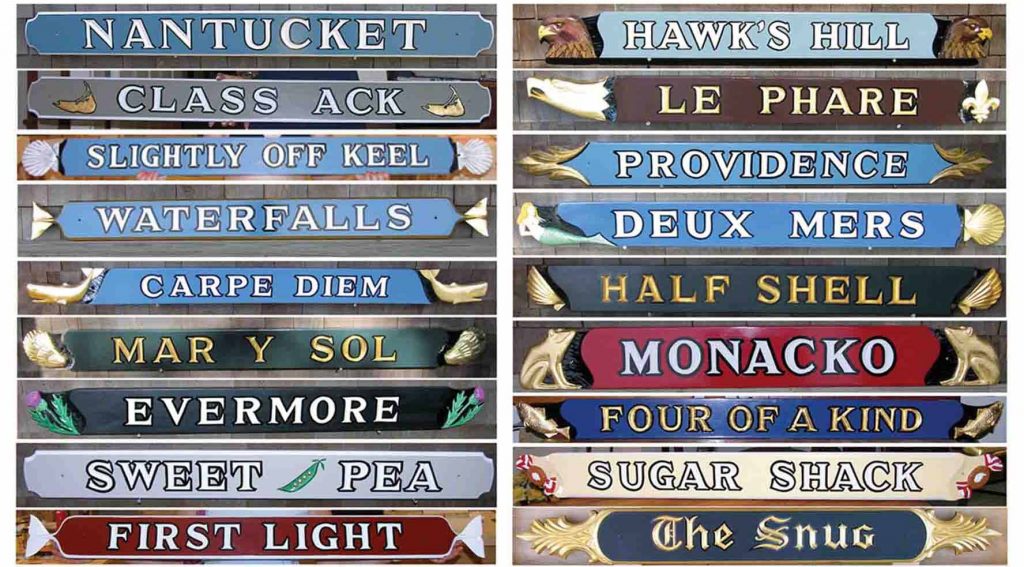 Just take a short stroll on Nantucket and you'll see several signs hand- carved by Paul McCarthy. Here are just a few…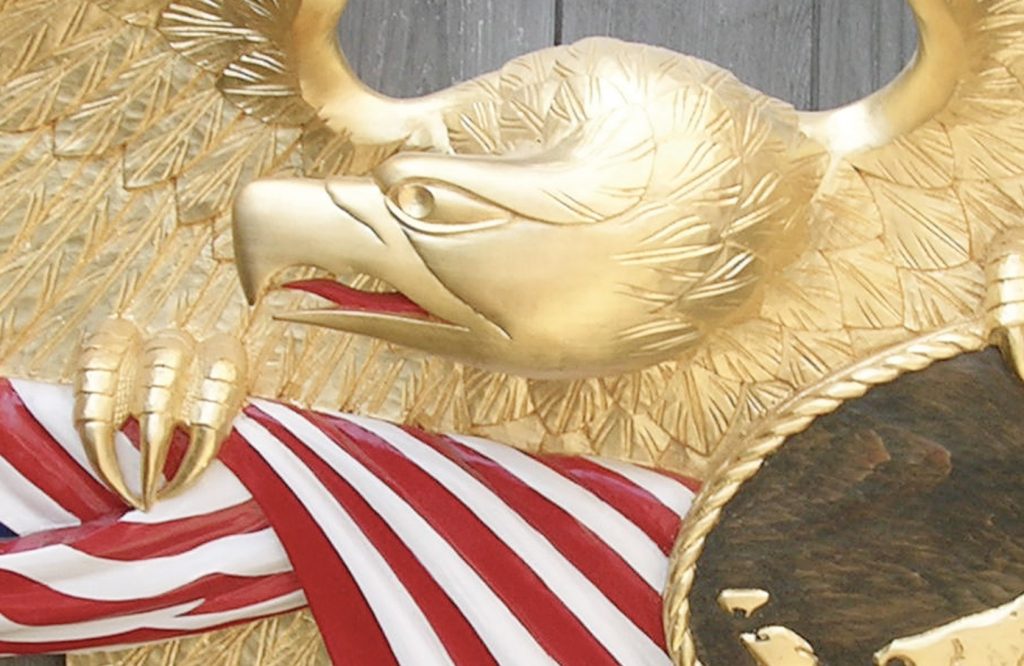 One of his larger works to date is a reproduction of an eagle originally carved by John Haley Bellamy, one of history's foremost authorities on wood carving as an art form. Bellamy was famous for, among other things, intricately-carved eagles that are highly sought after by collectors. McCarthy undertook a copy of one of Bellamy's creations, using only his hand and his carving tools. in the end, McCarthy's eagle had a fifteen-foot wingspan. And in case you are looking for a little scale to compare that too, it's larger than the length of the average mid-size car sold in the United States. As Paul recalled with a laugh, "It was big. I can tell you that."
To learn more about Paul McCarthy's process and influences, read our feature article Paul McCarthy, Master Woodcarver from ONLY Nantucket, Fall 2014.
Featured Business Profile
Inquire here