Discover the opportunities to advertise in our Nantucket publications.
For over 30 years Anderson Publishing has been providing Nantucket Island with quality advertising opportunities through Nantucket Phone Book, ONLY Nantucket, REVIEW Nantucket, Island Weddings and CUISINE. Our magazines are upscale, oversized publications that showcase the unique lifestyles of Nantucket Island.
With feature articles, home and design resources, and beautiful photography, our magazines are enjoyed by a wide audience of Nantucket residents and visitors alike.
Advertise in our Nantucket publications to reach a coveted demographic of readers. We are a friendly, community- oriented team striving to help your business make an impact.
OUR PUBLICATIONS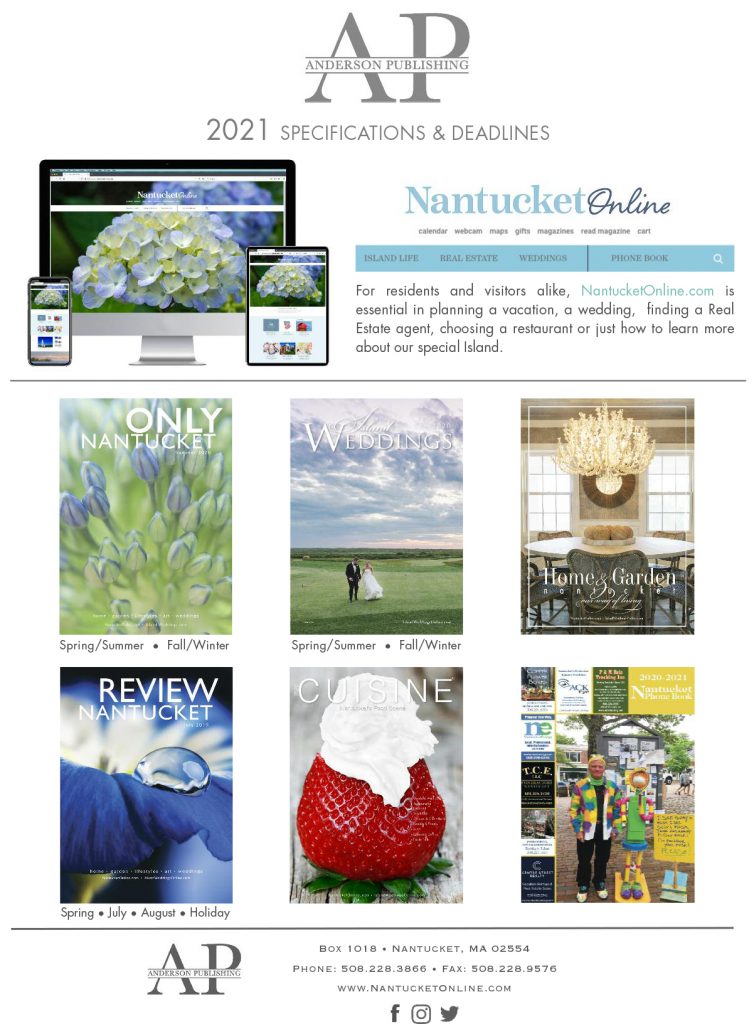 2021 DEADLINES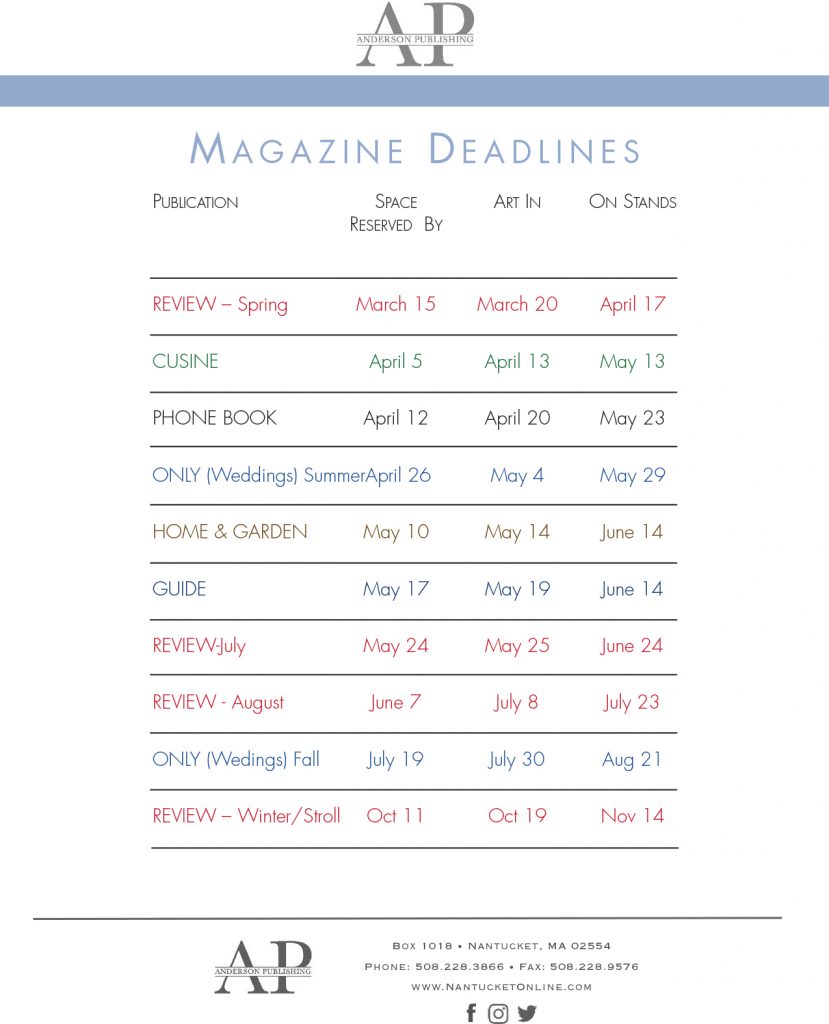 2021 ADVERTISEMENT SPECIFICATIONS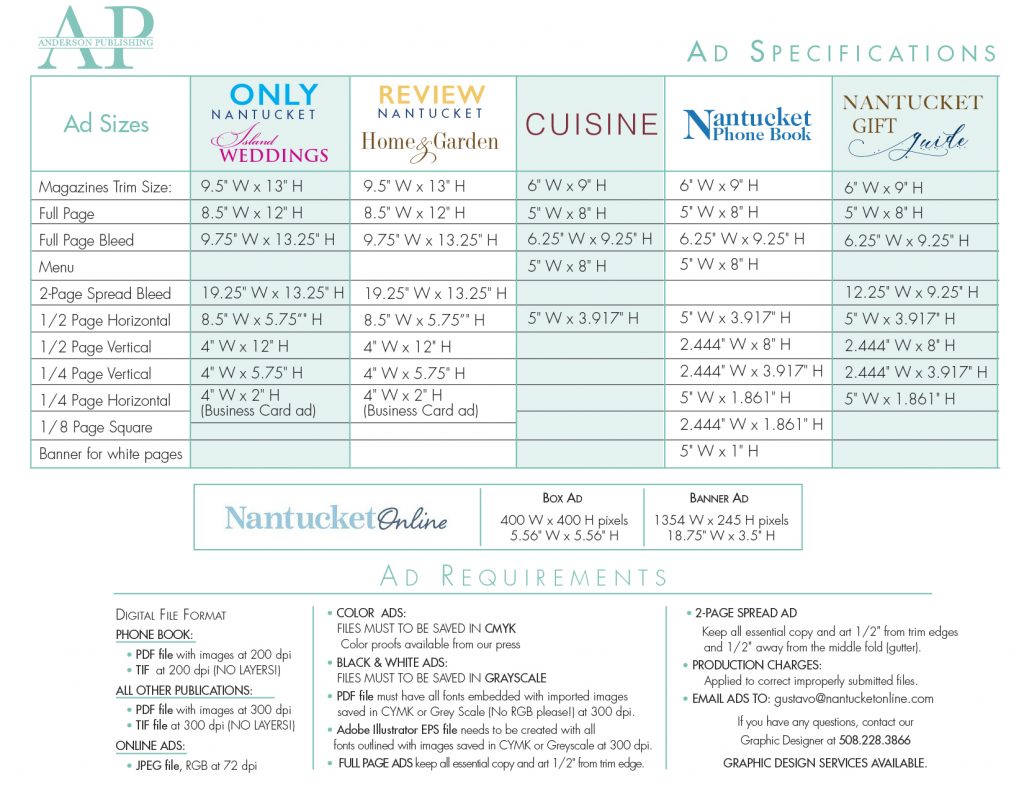 QUESTIONS ABOUT ADVERTISING IN OUR NANTUCKET PUBLICATIONS?

Please, reach out to us with advertising questions, inquiries, and comments.