Neil Ferguson from American Seasons – Chef Profile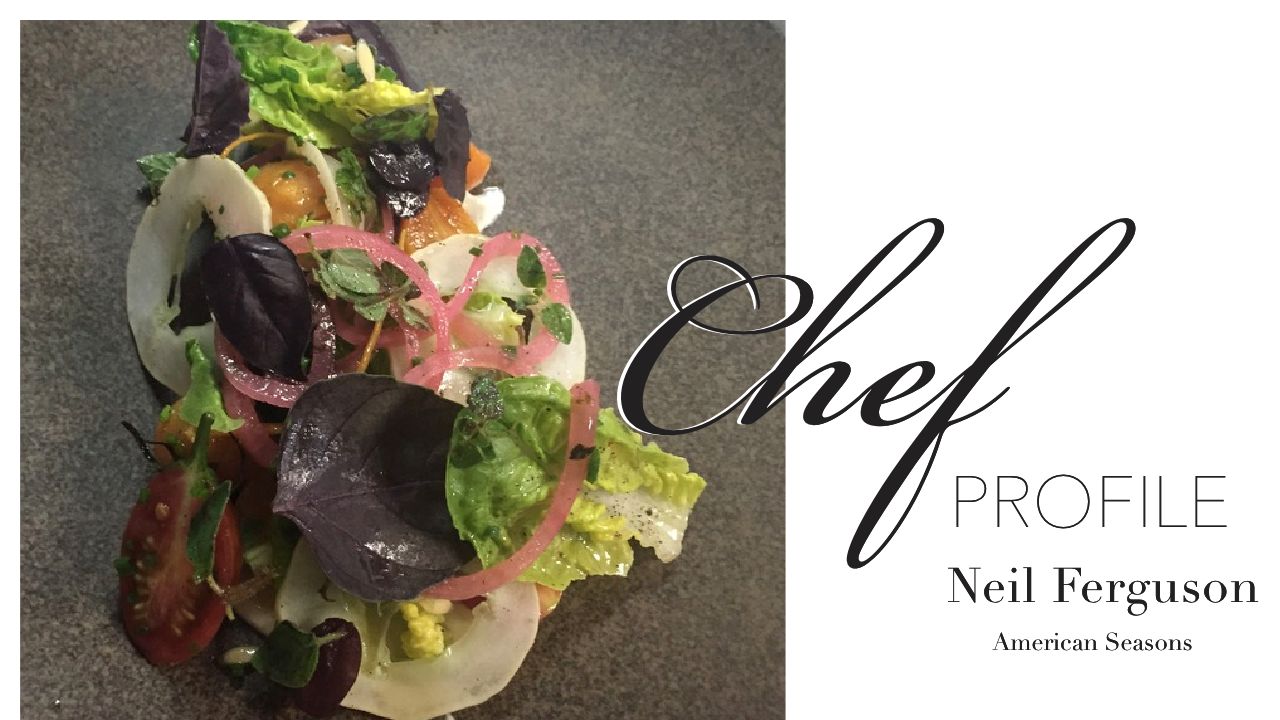 American Seasons is a restaurant set apart, both locationally and gastronomically. As you enter the restaurant, the gentle, laid-back atmosphere embraces you like the summer breeze on the ferry welcoming you to Nantucket. It is a place where simple ingredients are expertly prepared to create satisfying, elegant meals full of satisfying flavor.
As its name suggests, American Seasons focuses on seasonal, local ingredients and Chef and owner, Neil Ferguson is always thrilled to welcome a new season of guests to a world of local, beautifully and deliciously prepared dishes for an ideal Nantucket dining experience.
Neil Ferguson grew up with the European tradition of food. During his childhood, his mother would prepare meals and the family would sit down together, often spending hours lingering over her home cooked fare. A broken bone prompted a change in travel plans at the age of 12, where instead of attending a school skiing trip he accompanied his parents to a high-end hotel in Scotland. While there, his future was cemented at the hotel's amazing restaurant. At the age of 16, he attended Highbury College of Technology, a culinary three-year program in the south of England. Upon graduation, Neil left for London to begin his career.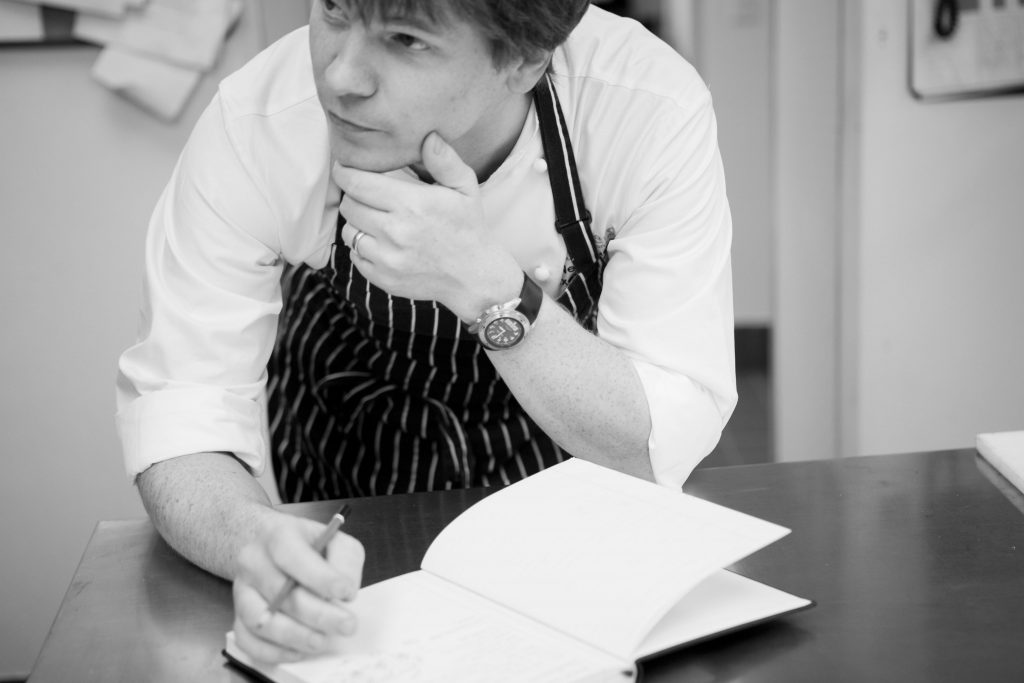 Neil has cooked throughout Europe and in New York City. In London, he worked for a variety of restaurants including Le Gavroche, Pied A Terre, The Square and Aubergine. In addition, he spent a few years in France working in Paris at L'Arpége and at L'Espérance in Burgundy, both boasting three Michelin Stars. When he moved to the states he was the opening chef for the Gordon Ramsay at the London Hotel in Manhattan. He worked for
Galley Beach on Nantucket before purchasing American Seasons. All of these experiences were important to shaping Neil's culinary style. One major difference from his early career, where his focus had been more on cooking to impress, has metamorphosed to his new goals as a seasoned chef where he is constantly seeking to please his guests. Neil claims that his best feedback and influence now comes from his patrons.
The fare served at American Seasons is classified as modern American cuisine, but truly it is simply good, tasty food. Neil explains he begins with fresh, simple, local ingredients and through excellent technique, the food is elevated to magnify its quality and flavor. Neil works with local farms on the island to gather the produce that is the freshest and at its nutritional peak throughout the season.
From there he develops the menu that best highlights these ingredients. All of his protein is sourced from in and around Boston, and the meats and fish chosen are picked for their seasonality and parings to other ingredients. Absolutely everything is made from scratch with an extreme attention to detail that results in wonderful taste. It all ultimately comes down to pleasing the diner, and American Seasons is constantly aware of their diners' preferences.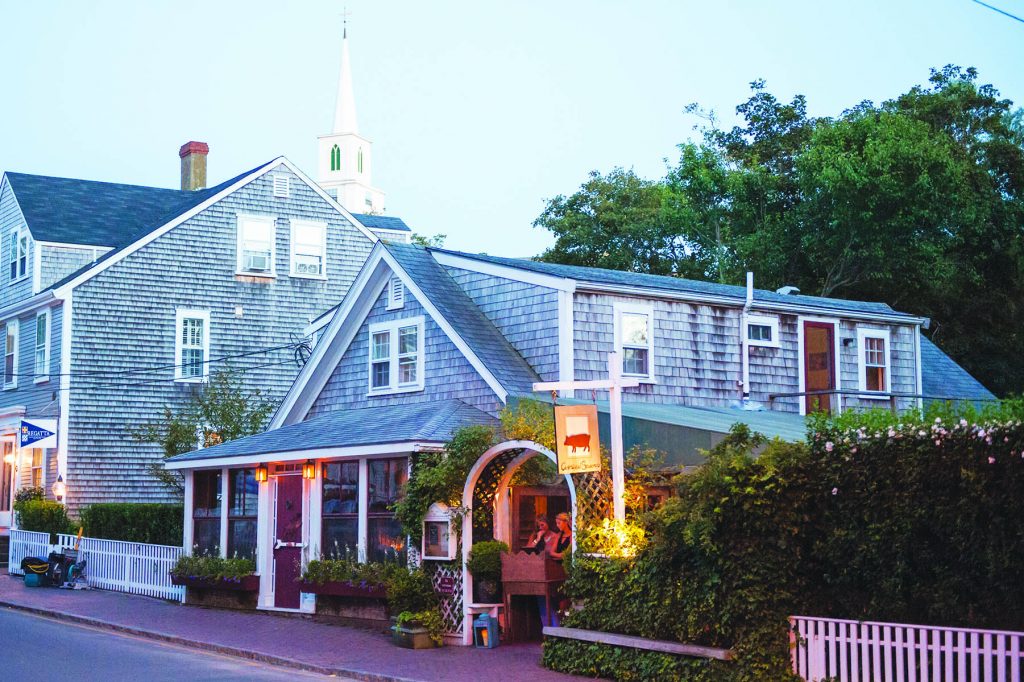 The bar for quality on Nantucket is set high, and the restaurant scene at the height of the season is not very far from one in a bustling modern metropolis. When Neil purchased American Seasons three years ago, he recognized the importance of tradition, and kept the name. It had a 25 year reign on island, and it was a place that people already recognized and loved. Neil has continued this legacy, while infusing his own unique style and talents. When his wife suggested getting married on Nantucket, Neil did not know much about this little far-away island. When he arrived he fell in love, and the young couple set out on a plan to eventually move here. They created a ten-year plan, but after only three found themselves Nantucketers.
Continuing the legacy of the restaurant while bringing his own influences and style, Neil Ferguson of American Seasons has created a truly unique dining experience. Focusing on exceptional ingredients and service create a dining experience not to be forgotten, and that is the goal for Neil. He wants people to return. To do this his staff and he works hard to create a consistent product, one that patrons truly enjoy. Also, being shaped by his guests' desires, he creates food that is delicious and appealing to many palettes and backgrounds.
After all, when you begin with tasty, seasonal ingredients and enhance these natural flavors, the resulting creation can only be one thing – delicious.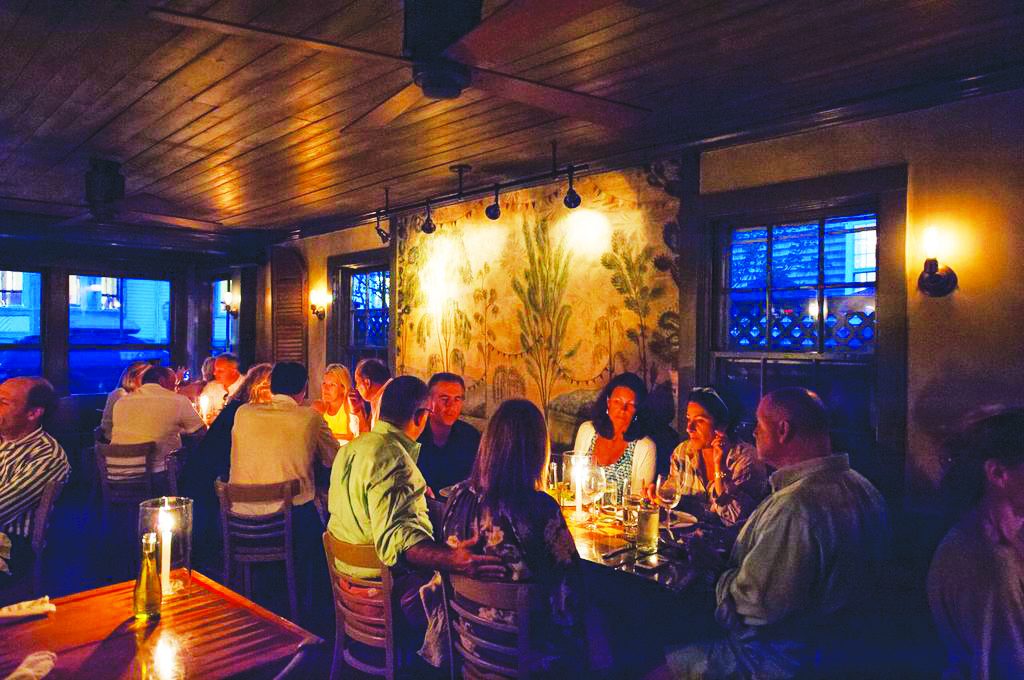 American Seasons is located at 80 Centre Street, Nantucket MA 02554.
Reservations can be made by calling 508-228-7111
www.americanseasons.com