Edwin Claflin from Òran Mór – Chef Profile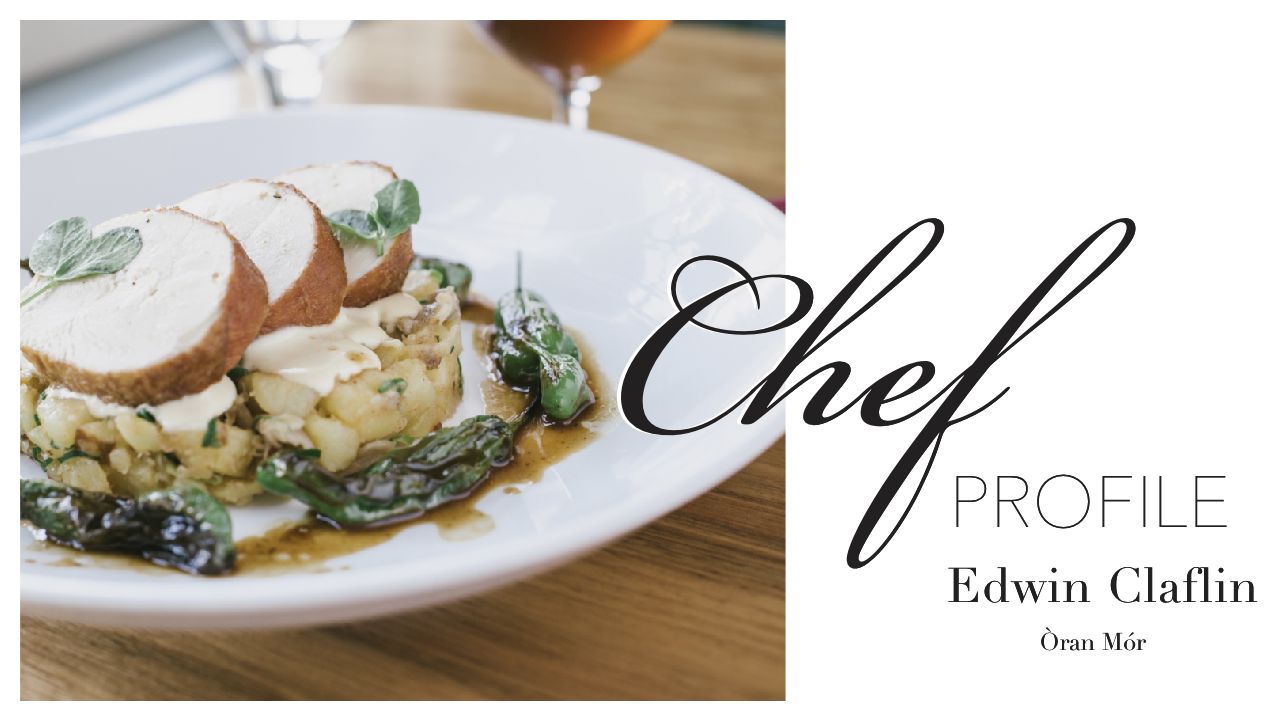 Exceptional ingredients make great meals, and the same can be said for the non-consumable components within a restaurant. The menu, techniques, atmosphere, and minute details all play a role in a diner's experience. In order to understand what works in the ever-evolving restaurant world, a restaurant owner must be dynamic and flexible. Ned Claflin and his partner Jon Tancinco fit this description. A native Nantucketer, Ned has spent many years honing his skills and developing an immense wealth of culinary knowledge that ultimately led him to his current venture as co-owner of the beloved downtown restaurant, Òran Mór.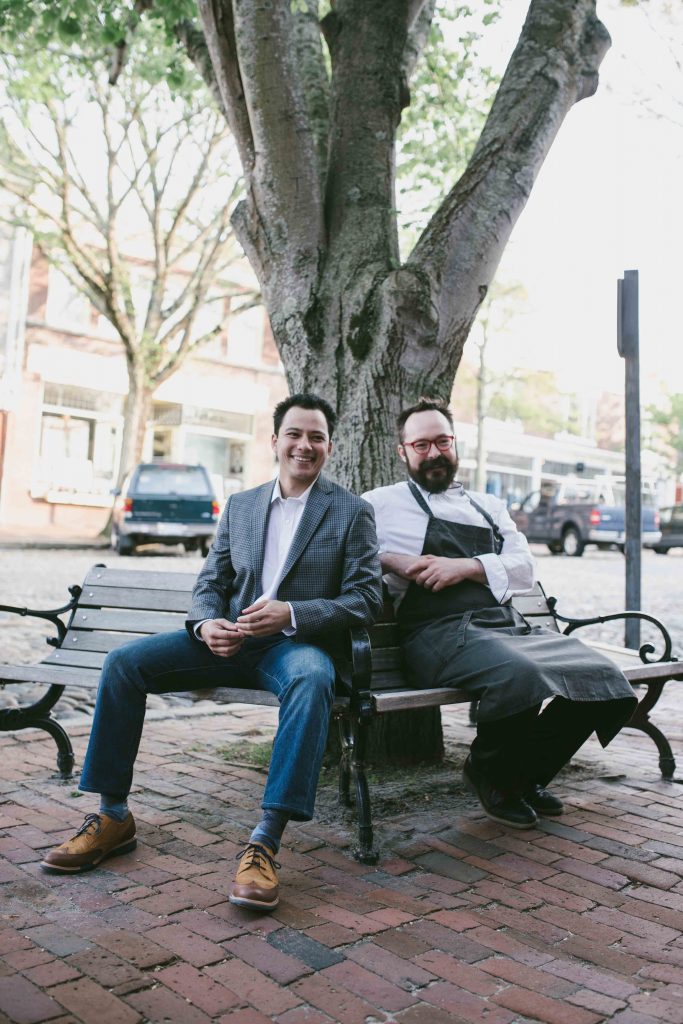 Ned grew up on Nantucket and his early palate led him to develop a keen sense of taste. He remembers having a giant vegetable garden and spending time scalloping, lobstering, and fishing. Taking care to collect local baked goods, and farm fresh eggs from island sources his family prioritized good food. His parents were shocked at Ned's voracious appetite and willingness to try non-kid approved treats. When dining out he would always select from the adult menu, and had a real liking for pâté.
The passion Ned felt for food, did not develop into a
vocational path until his senior year at college. During the summer season, he worked at Le Languedoc Inn on Nantucket. Instead of being overwhelmed by the grueling 16-18 hour days, he fell in love with the commercial kitchen world. Ned attended the Culinary Institute of America in NY. While there, he took an unconventional route and graduated with dual degrees in Culinary Arts and in Baking and Pastry. While attending CIA he met and became friends with Jon, whose similar work ethic and complementary quest for diverse skills led them to dream of opening a restaurant together.
After graduation from the CIA, Ned worked at a series of restaurants whose style was decidedly French. He has worked for Cuvee in New Orleans where the cuisine focused on modern interpretations of French classics. Ned moved to NYC where he worked for a variety of restaurants including
WD-50, Bouley and Daniel. He helped open Tessa as the Chef De Cuisine, and eventually he was appointed Executive Chef. All of these experiences provided him with a unique skill set so that when Òran Mór's owners approached him with the idea of selling the restaurant, Ned and Jon were able to proceed with confidence and enthusiasm.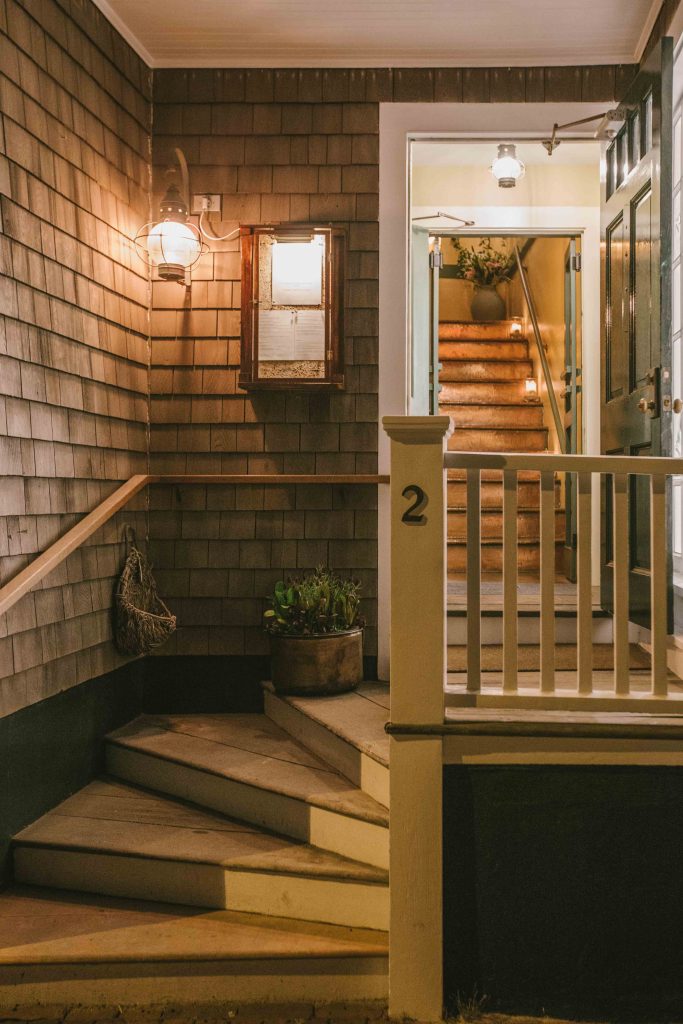 Òran Mór's roots have remained intact with Ned and Jon's ownership. It is important for the new owners that the essence and soul of the successful restaurant remain. The place has always been known as a destination restaurant that serves up wonderful regional New England and Nantucket fair. There is a focus on local ingredients presented within an approachable fine dining experience. At Òran Mór, the plating may be fanciful and the preparations elaborate, but what's most important is taste and making the customer happy.
When approaching the creation of a menu, Ned begins with identifying the best possible base for the dish. In one of Ned's popular dishes; roasted Pocomo oysters, he discovered that oysters grown only a few miles apart tasted decidedly different and he selected the best for the dish. Òran Mór's menu reflects the ever – New England seafood market that transforms throughout the season. Ned will not simply substitute one fish for another, but creates entirely new dishes that have a complement of flavor and texture. Another example of one of a perfectly balanced dish, is the black truffle pasta. The truffles are sourced from a farm in Australia, and are a rare delicacy that provide exceptional flavor. Sourcing only the tastiest
ingredients leads to local and international finds that combine in remarkable ways to create an exceptional Nantucket dining experience.
Just like the restaurant he now owns, Ned has a deep Nantucket love and connection. Decidedly old Nantucket in locale, and atmosphere Òran Mór's cocktail, wine list and menu are all delicious and thoughtful reflections of an island steeped in tradition and change. Ned's diverse training and understanding of Nantucket provide him with invaluable insight into meeting his customers' desires. Ned and Jon's respect for the previous families and chefs that have shaped Òran Mór are the foundation of which their new vision is built. Be sure to climb the beautiful copper stairs leading to Òran Mór, and stop in for a drink and some appetizers, or enjoy a delicious meal.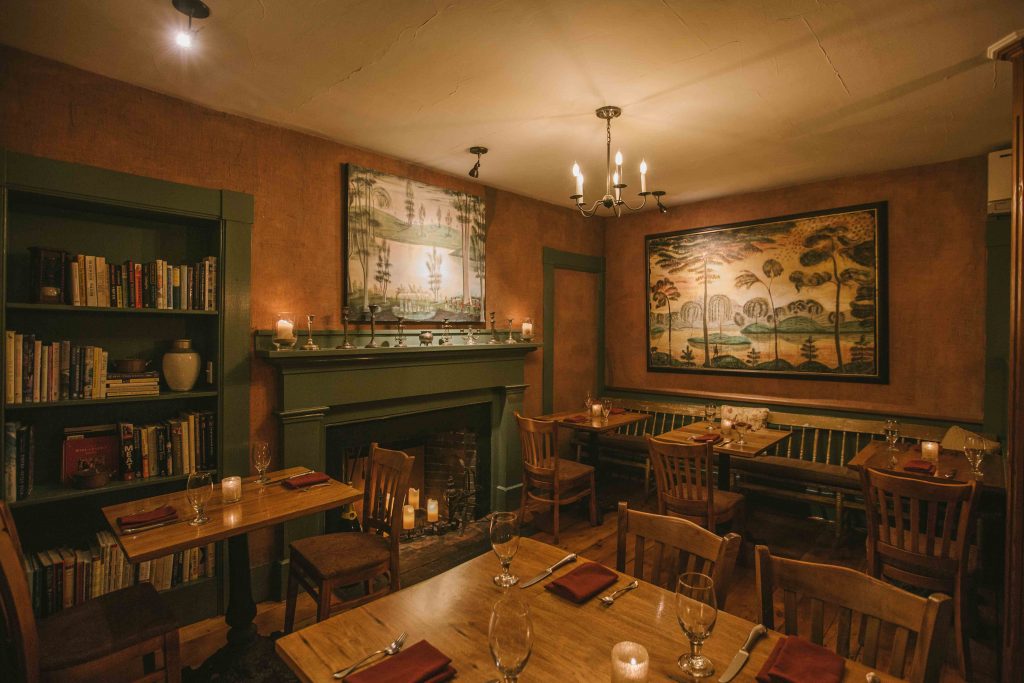 Òran Mór is located at 2 South Beach Street, Nantucket MA 02554.
Reservations can be made by calling (508) 228.8655
www.oranmorbistro.com