W. Scott Osif from Galley Beach – Chef Profile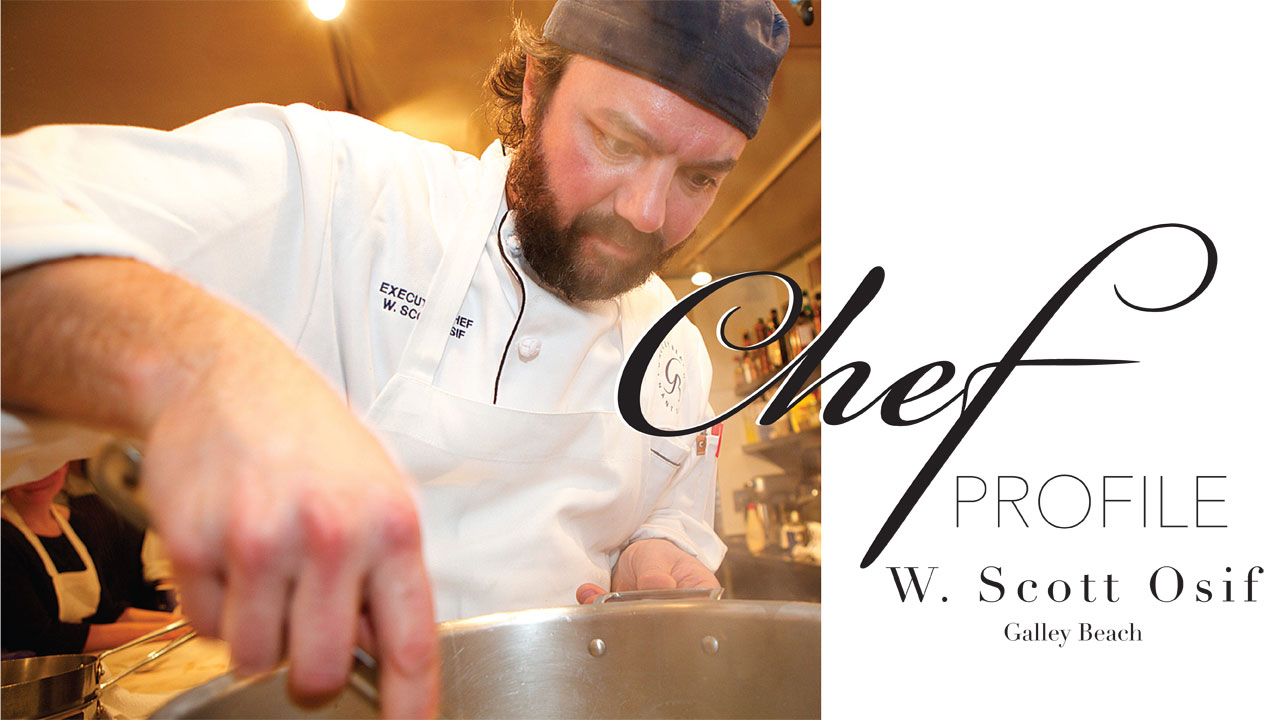 by Andrew Spencer
photos by Cary Hazlegrove Photography
Nantucket is an island of simple beauty. At its heart and soul, the island is a tiny dot of sand in the Atlantic Ocean, twenty-six miles from Cape Cod. It is a relic of a retreating glacier, a forgotten souvenir from long ago when the last Ice Age was coming to an end. But in that souvenir, there is a magnificence that is unparalleled in the world. That magnificence is manifested in the meeting of sand, water and sky. That's all you really need to describe Nantucket beauty. It is the point where the sand, water, and sky all meet.
It's easy to lose sight of that simple beauty as we go through our days, between the glamorous shopping, the historic tours and the fabulous restaurants. Every so often, we need a reminder that Nantucket is, at her core, about simple beauty. That's why it's so nice to know that Chef Scott Osif is such a fixture in the Nantucket culinary scene.
Chef Scott has been working in kitchens on the island since 2003, when he came out to Nantucket "for one summer," as he put it. Anybody who has been to Nantucket "for one summer," though, knows that one summer can very easily turn into a new home. And such was the case with Scott, who ended up making Nantucket his home at the end of that summer. If that were all there was to this story, you could write it off as a cliché that had been told a thousand times before.
However, there's more to this story. Oh, so much more.
I've talked to a lot of chefs over the years, and most of them have a common background that includes a stop at culinary school somewhere along the way. Again, a story that has been told so often you can almost recite it yourself at this point. But Scott isn't one of those chefs. Originally, from a small town in Pennsylvania, Scott Osif the Chef was almost Scott Osif the Mechanical Engineer. "I was a mechanical engineering student at Penn State," he explained. "And I took a job one summer at the Hummingbird Room in Spring Mills, Pennsylvania." He spent the summer washing dishes, bussing tables, prepping food, doing whatever was asked of him. But he was also watching and learning from some of the area's best chefs.
"I never really planned on doing restaurant work," he said. "I just feel like it was a natural progression for me. I started at the Hummingbird Room and kept working and one day I looked up and I was an executive chef. It's kind of like restaurant work chose me."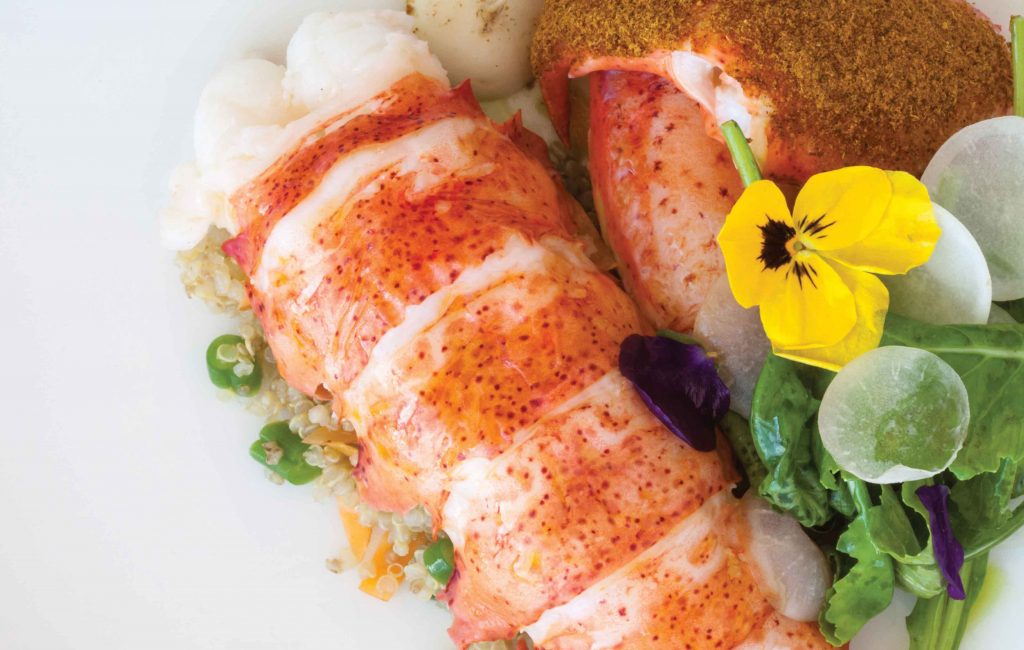 Then came that fateful summer in 2003. Scott took a summer job working at the venerable Galley Beach Restaurant, and that has been his Nantucket home base ever since. And those fortunate enough to have sampled his wares at that location understand how lucky Nantucket is to have Scott as a part of the community.
"I like to keep things simple," Scott said of his approach to cooking. "I believe that if you start with a few beautiful and fresh ingredients, it's hard to get any better than that." And that is how he approaches the Galley Beach menu, which he changes periodically throughout the season. "The menu is based on the fact that we're on the beach looking out at the water on this beautiful island," he said. It's a simple formula, to be sure. It also produces amazing results when Scott works his magic.
In terms of food, the Galley Beach focuses on sustainable, local produce and the freshest meats available. Scott doesn't like to use a lot of fat in his cooking, which is welcome news to those of us who have reached the age of slowing metabolisms. "I like to keep it healthy," he said. "I want you to be able to eat a two-course meal and not feel weighted down."
A recent addition to the island's dining scene is Afterhouse, an intimate space located on Broad Street that is owned by the same people who own the Galley Beach. Despite his full-time duties at the latter, Scott also runs the kitchen at Afterhouse, too. The name is taken from a room, appropriately enough, on a whaleship. The after house was a small room located, also appropriately enough, behind the ship's galley. It was a space for camaraderie between sailors, for sharing a drink over a story, maybe having a meal, or just relaxing. And that same description sums up Afterhouse.
Featuring plenty of dark wood and comfortable seating, the ambience inside Afterhouse invites you to leave the world outside and enter into your own little cocoon. "It's a wine bar and bistro," Scott explained. "The food is clean, light, and bright. It's nothing terribly heavy. And we source as much as we can locally, so it's fresh."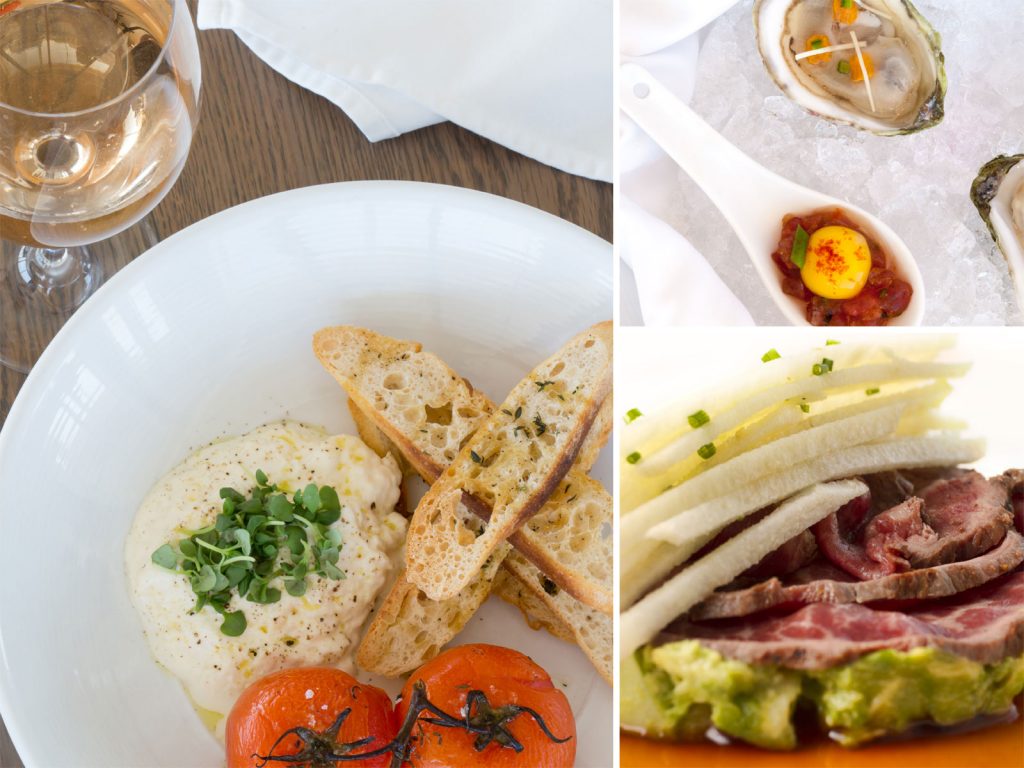 Nantucket diners can be particular about their meals, so the success of both the Galley Beach and Afterhouse are testaments to Scott's ability to come up with new and exciting dishes, all the while maintaining the old standbys that some of us traditionalists require. "The crab cake is always on the menu at the Galley Beach," he said, which was reassuring to at least one of us. "It's an iconic dish, so it's always on. I like to include new things, too, to keep guests interested in the menu." Along with that, though, he makes sure to keep the menu items and flavor profiles balanced enough so that there's something available for every palate.
When it's all said and done, though, Chef Osif's primary mission every night is to make his dinner guests happy with their meal. And it all starts with that simple recipe of beautiful and fresh ingredients. "I want people to eat something and wonder why it's so good. That's what I really go for," he said. It's as simple as that.