Joseph Keller from Company of the Cauldon – Chef Profile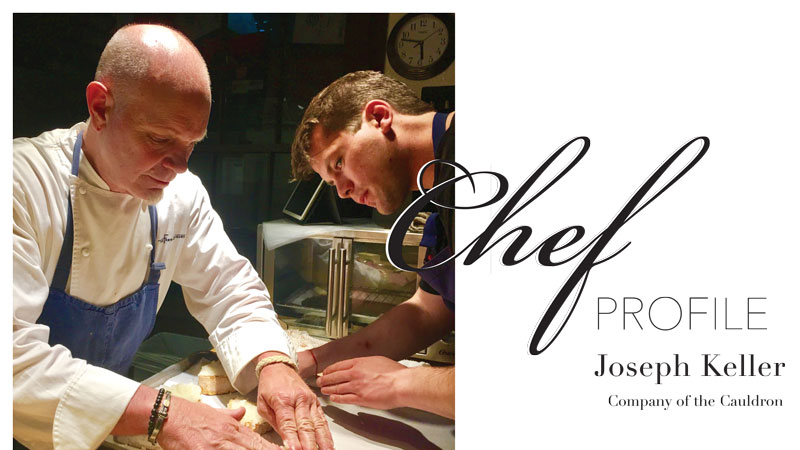 From the scallopers braving sea and wind to the meticulous cabinet makers constantly searching for perfection within their craft, Nantucket is home to many souls who chose a vocation not for its financial security, but for love. Joseph Keller, the national award-winning chef and owner of the Company of the Cauldron, is no different. Although his love for food has brought him all around the world and led to multiple restaurants in different American cities, at the end of the day he still simply loves what he does. His dream to serve the Nantucket community as a comfortable place to stop in for some amazing food and cheer.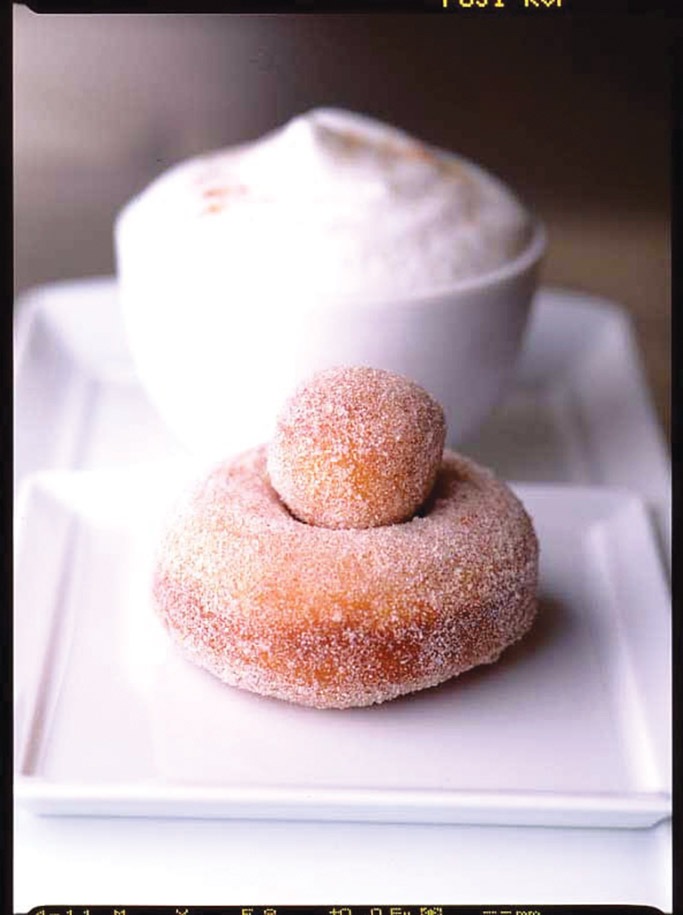 Joseph Keller began his culinary career at the age of eight on a stool at the kitchen counter, with his mother baking a cake. From there he began cleaning and washing dishes at his mother's restaurant, and at home instead of cartoons he watched Julia Child and the Galloping Gourmet on PBS. His big break came when through his mother's help, he was able to begin training under Gustanzo Pucillo at the Petite Marmite Restaurant in Palm Beach, Florida. This was a classic French restaurant and he completed six years of formal training his life's journey brought him to the Nantucket
restaurant scene.
There were a lot of connections between Nantucket and Palm Beach, and one such connection brought him to the Club Car's sous-chef in 1976. From there he went on to be chef and eventual owner of the Woodbox Inn. In total he spent 16 years on Nantucket before moving on to open the French Laundry in 1994, with his brother Thomas Keller. After this he opened Bouchon in Napa California, and continued to open French inspired restaurants in Las Vegas, New York and California. Keller designs restaurants and gives demonstrations at culinary schools. His recipes have been featured in magazines such as Bon Appétit and Gourmet, and he is the author of multiple cookbooks. Despite all of his other projects, he explains the Company of the Cauldron will be his primary focus for the next year or two.
Running a family restaurant is the hardest type of restaurant to operate, but Keller wouldn't have it any other way. He explains how his mother truly was an amazing restaurateur and prioritized her staff which ultimately led to personal gratification. "Everyone loved her", Keller explains, and he was able to recognize the importance of being a good mentor at an early age. Keller prioritizes the importance of understanding his staffs' lives, and while not always easy, this understanding has led to great relationships within his restaurants. Working with his brother on multiple projects and his mother's influence have all helped create Keller's approach to managing a restaurant. The theme of family runs throughout Keller's endeavours continues with the Company of the Cauldron.
The Company of the Cauldron has been a well-known destination for locals and visitors alike. It has been a mainstay on island for more than 40 years. As you enter, the dark and mystical atmosphere speaks of magic and wonder. It is a truly historic landmark in town, and Keller honors this tradition while bringing his own unique designs and vision. The menu resembles his other restaurants highlighting American cuisine with French influences. It offers local fish and produce, and the long remembered popovers from his Woodbox Inn" days are available with fresh Vermont butter. Guests can expect simple but elegant bistro inspired fare that is sure to delight.
Due to Keller's extensive experience and influence in the culinary world, patrons of the Company of the Cauldron can expect only the best ingredients and flavors. He has managed restaurants all over the country and with that experience has come relationships with suppliers that will provide only premium ingredients. Keller is always on the quest to make a memorable experience for all who enter his establishments. From a menu that exhibits a plethora of flavors to the unique treat he sends all his guests home with, he is seeking to create a lasting memory.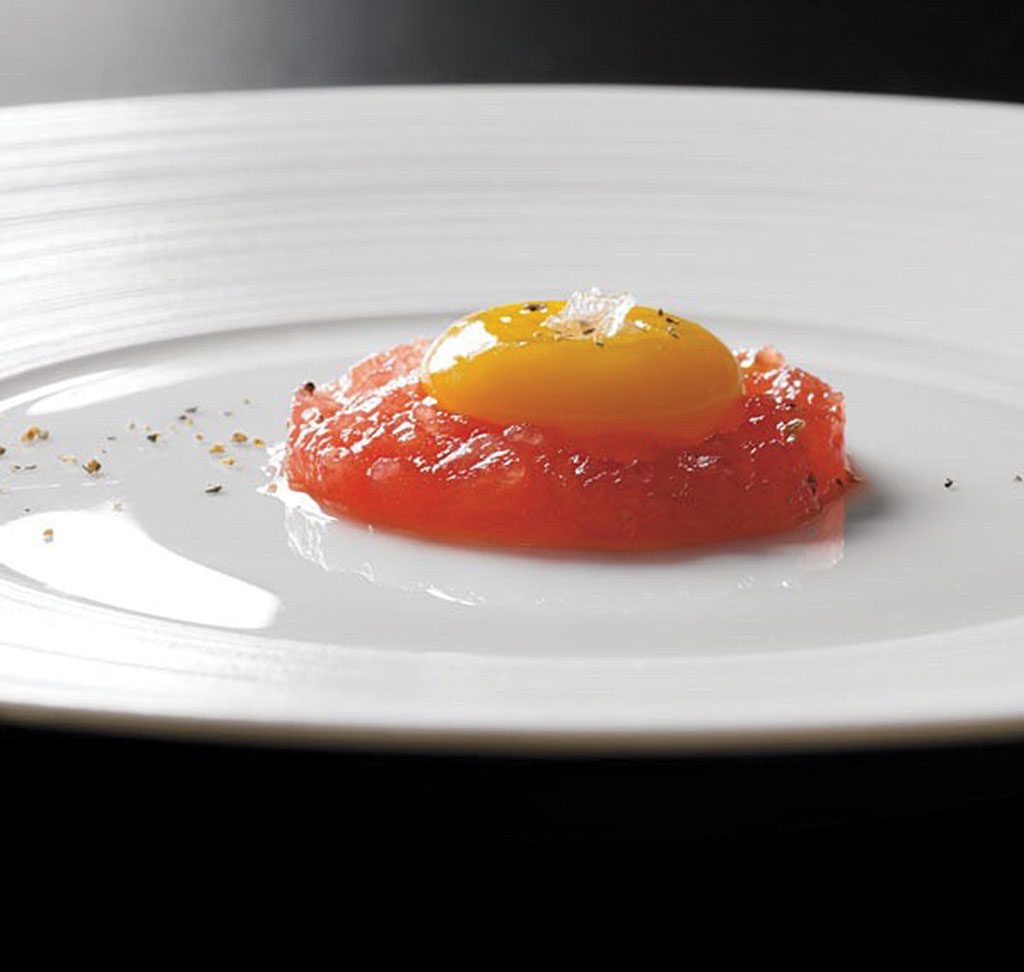 From bringing in amazing guest chefs, to creating award-winning chowder there are countless reasons to dine with The Company of the Cauldron. One of the most telling truths of Keller's approach is his plan to be in the kitchen nightly training staff and establishing the menu. With two decades of experience on Nantucket, Keller is well suited to create a one of a kind island dining adventure that will remain with you long after you return home.
Company of the Cauldron is located at 5 India Street, Nantucket MA 02554.
Reservations can be made by calling 508-228-4016
www.companyofthecauldron.com