Celebrate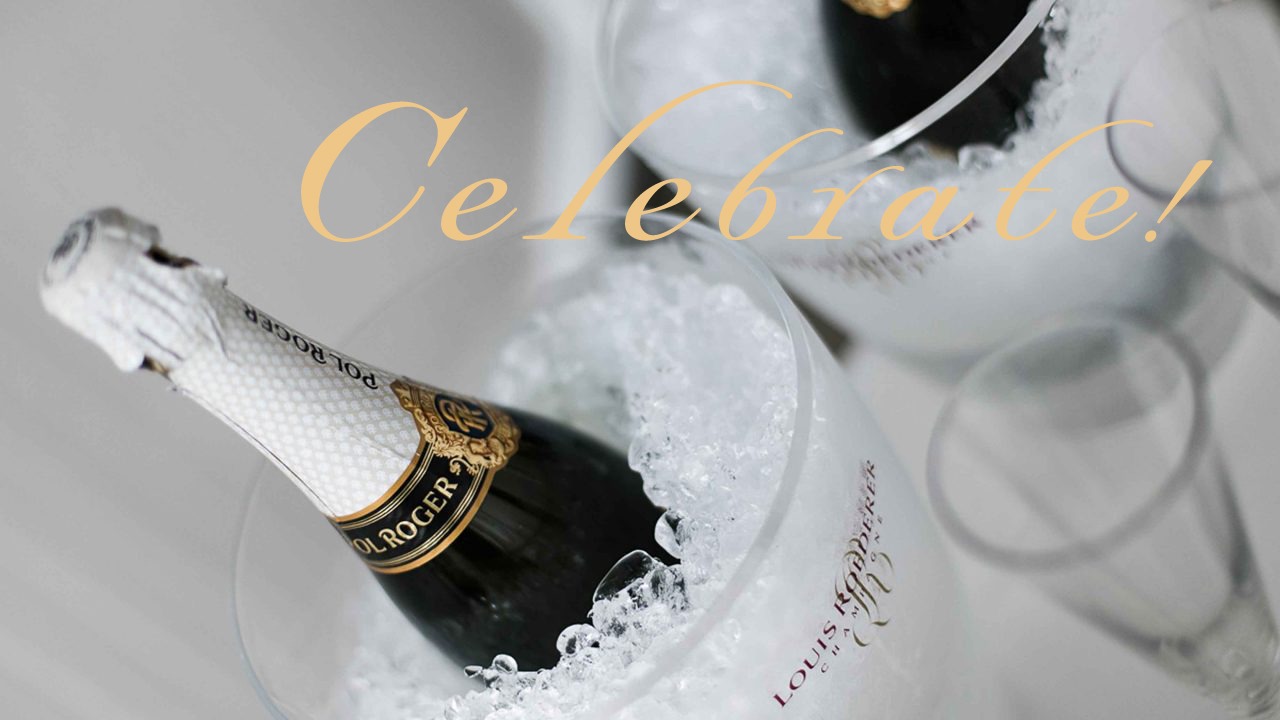 by Andrew Spencer
I've been associated with Nantucket for a very long time as a summer visitor who turned year-round resident for a few years then went back to summer visitor. In those multiple decades of time spent on Nantucket, I've seen places come and go. The Blueberry Muffin on Centre Street? I parted with more than a few hard-earned dollars in that place. The Dory on India Street? One of my teenage crushes worked in the kitchen and I ate my own weight in croissant French toast one summer trying to impress her. The Opera House and the Mad Hatter? At least I can say I was too young to really appreciate either of those fine establishments, but I remember their exteriors very well.
But alas, all of those places are relegated to memory. As much as we all might like to freeze time here on Nantucket and keep it just the way we remember, the outside world has a way of encroaching and changing things up on us. And as much as I love the current Nantucket, I'm not ashamed to admit that there is plenty about the old Nantucket that I really miss. Thankfully, there are a few things that are still the way I remember them, including Le Languedoc Bistro on Broad Street.
The story of the Languedoc's current iteration traces its roots back to Charlestown, Massachusetts. It was there that brothers Neil and Ed Grennan owned and operated Warren Tavern. One of their bartenders was a young man who was also a graduate student at nearby Suffolk State University named Alan Cunha. The trio decided to form a restaurant partnership, and sought out the perfect location. "We spent a year looking for a location," Cunha said recently. "We finally found the Languedoc on Nantucket in 1976."
Prior to being acquired by the Grennan/Cunha team, the building was a guest house owned by Rose and Leon Marty, a couple from the Languedoc region of France. They were summer residents of Nantucket who decided to make the island their permanent home, and they opened a guest house that was reminiscent of their European home. The guest house had a commercial kitchen downstairs, which made the transition to full restaurant easier. The team added the zinc bar that is another element of the bistro's old-world charm, and the Languedoc that so many of us know and love was officially born. The owners still operate the inn component of the business, but those who don't stay there can still partake in one of the island's most incredible culinary traditions in the restaurant.

The Languedoc is the perfect mix of casual and elegant. You won't find stuffy servers and pretentious bartenders. You will find a refined interior that exudes comfort and friendliness, all with a dash of gentility. Walking down the narrow steps into the downstairs bistro at the Languedoc—we abbreviated it as "Le Lang" when I was kid delivering orders for Walter Glidden back in the days when Island Seafoods was on Steamboat Wharf—is like walking into your childhood home. It doesn't matter if it's your first visit or your five-thousandth visit; you're going to feel like you belong to a special club as soon as you enter.

The menu features a mix of new and old, and many of the same items that have been on it since the place opened in 1974, combining the finest in French cooking techniques with the freshest local ingredients to create culinary magic. No matter where your taste buds lead you, you can't go wrong with the Languedoc's offerings. Soufflés don't wait for guests, but trust me when I tell you that waiting for the Languedoc's cheese soufflé will be one of the best decisions you make all night. On top of that, the cheeseburger is legendary, and the steak frites is out of this world. And be sure you save room for a pot de crème.
If it sounds like I have a few favorite menu items, then my secret is out. But I'm not the only one, apparently. Alan said—only half-jokingly, I think—"There are some things on the menu that we can't take off. Period. If we took the beet salad off the menu, I'd have a riot on my hands." I can actually say—again, only half-jokingly—that my own father might be one of those carrying a torch if they did take the beet salad off, and my wife and mother would be right alongside to offer their own protests. They have their favorites, too, and the beet salad is an indelible addition to that list.
Those favorite menu items are all part and parcel of the tradition that is Le Languedoc. It's a place you return to year after year, and you start to plan your August meal in February. And that tradition goes beyond patrons who order the same thing every year. It extends to the way the food is prepared. "We still use all the traditional methods," Alan said of the kitchen staff's preparations. "We make our own stocks and use only fresh and seasonal ingredients. Those basic techniques are always the basics," he said. "The ingredients change, but the techniques never do."
People who have worked in the Languedoc kitchen—and the roll call of that illustrious group reads like a who's who of Nantucket chefs—consistently remark about those traditional French techniques the restaurant employs. I remember overhearing a sous-chef once say that some of the preparations at the Languedoc were labor-intensive methods she'd only read about as a student at the Culinary Institute of America but never actually seen in practice. More recently, Patrick Ridge, former Languedoc Executive Chef and current owner of Island Kitchen, said of the Languedoc, "Their approach is steeped in the classical French tradition. There are no shortcuts. It's amazing. I love that place and I love those guys!"
Other employees of the Languedoc are equally quick to sing the restaurant's praises. Former pastry chef Laurie Donovan— of Laurie's Cookie Plate fame, for those that remember that culinary delicacy—recalled her days of working in the Languedoc kitchen with immense happiness. But she also echoed Alan's belief on consistency: "When thinking about the Languedoc's success, there are so many reasons for it," she said. "But I keep coming back to one they do not waver from and that is consistency. There is a reason they have such a loyal clientele. It's a combination of knowing practically everyone who is in the front of the house and a menu that consists of their signature and classic dishes along with cuisine that the chef is preparing around what is in season."
Alan told me how grateful he and his partners are for the exceptional talent that has graced the restaurant over their forty-plus years. "The staff is our second family," he said. "You spend so much time together. And truthfully, we believe that nobody works for us. Instead, they work with us. We all work together." The more cynical amongst us might write that off as nothing more than "employer speak." But the proof, as they say in more English-themed kitchens, is in the pudding. In recognition of the Languedoc's 40th anniversary, the partners decided that the best way to celebrate was by inviting former staffers back for a weekend party. "If you worked at the Languedoc for a day or ten years, it didn't matter. You got invited back for the party," Alan recalled. "More than one-hundred-and-twenty people came from across the country. We consider ourselves to be blessed that so many incredibly talented people are part of our legacy."
Another former sous-chef at the Languedoc, Jason Albus, once joked with me that he'd spent years training in fine dining techniques and preparations, but he seemed to spend an inordinate amount of his time making cheeseburgers. The truth is, though, that one of the most popular offerings at the Languedoc is the famous cheeseburger. But this is no ordinary cheeseburger. Imagine an oversized meatball covered in melted cheese, all cooked to perfection, and served on a toasted English muffin. In regard to that particular menu item, aurie Donovan rhetorically asked, "Do we need to talk about the cheeseburger?" That's one of those questions that are better answered by just trying the cheeseburger. Suffice it to say, I've had one or two in my lifetime. And once you experience it, you will understand why this cheeseburger so popular with regulars. "We were the first fine-dining restaurant on the island to offer a cheeseburger," Alan said. "We put it on the menu as part of our desire to be part of the community. We wanted to be a restaurant for everybody. So, we had French cuisine and a cheeseburger." That desire to be a restaurant for everybody is reflected in the fact that the Languedoc offers diners the choice of fine-dining elegance or a more casual bistro setting. Upstairs, you will find white linen; downstairs is blue and white checkered tablecloths. On both floors, you will experience some of the best cuisines the island has to offer prepared and served by some of the island's most talented experts.
One other tradition that regulars at the Languedoc have grown to cherish is Alan's presence every night. He's there to greet you with warmth that exudes from him no matter the weather and no matter the season. It can be the busiest moment of the busiest night of the busiest summer ever, but none of it matters when you walk down those stairs and through the door. At that moment, you're the most important person to Alan Cunha and the rest of the restaurant's staff. It's all part of the Languedoc's tradition, and it's that tradition that keeps diners coming back night after night, year after year, decade after decade. In a world where things seem to change at the blink of an eye, it's nice to know that there are still those who hold fast to traditions and work to keep them alive. Here's to hoping the Languedoc is around for another forty-five years!
Le Languedoc Inn and Restaurant is located at 24 Broad Street. Dinner is served six nights a week, Tuesday through Sunday, from 5:30 pm until closing. Sunday brunch is served from 11:30 am —2 pm. Reservations are recommended for upstairs seating; reservations for the downstairs bistro are taken only for the day of dining beginning at 10 am. To make reservations, please call 508-228-2552 or stop by the bistro.
For more information, visit their
website at www.languedocbistro.com