Have A Whale Of A Time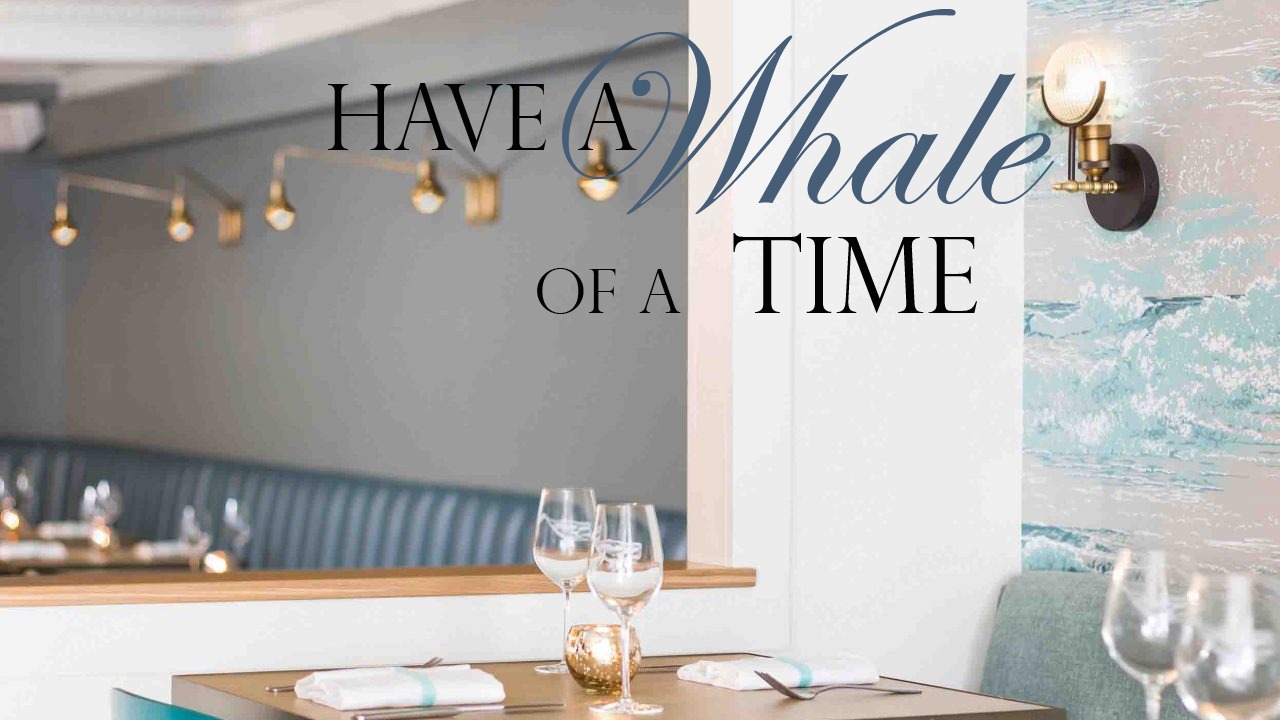 by Rebecca Nimerfroh
The restaurant scene on Nantucket's downtown Main Street has been experiencing a slow yet welcome revival, last year with Lemon Press opening its doors in the old Arno's location, and now, this season with the debut of Or, the Whale fitting sweetly in the spot of the former Met on Main. Brought to you by the team behind Sandbar at Jetty's Beach: George Kelly, Nick Nashington and chef Emmanuel Rojas, this time additionally joined by Nick's sister Jamie Lee Nass and George's fiancé Emily Berger, a highly anticipated, new hot spot has us all talking.
Having earned its name from the once known alternative title to the novel Moby Dick, Emmanuel (or "Manny" as he is known to locals) explains, "The concept is the American Diner meets Bistro on the Lower East Side. I think it's going to be a lot of fun, a fresh take on some classic dishes." Echoes Nick, who shows me the menu, "We want to do classic stuff really well."
Nick explains that they will be offering brunch every day from 8am until 2:30pm, and you can anticipate a menu with all the "usual suspects" like the classic two eggs over easy with hash browns and toast, but also expect some flair with items like homemade corned beef hash, or a veggie mushroom bowl with a fried egg on top. Lunch items include a blackened swordfish sandwich and a turkey BLT.
Adds Emily, "Manny has also created a really cool spin on a bistro frisée salad that I loved! Thinly sliced country ham on brioche with brie cheese and pear, topped with frisée and a soft egg. It's really pretty and light, great for a summertime lunch. And guaranteed his daily donuts will go quick."
Come dinner hour, however, Nick says, "is the time we really wanted to allow Manny to shine." Entrees include a lobster cavatelli, featuring lobster served over homemade cavatelli, with pea greens, leeks and a lobster reduction ("It's amazing!" Nick says) and a roasted chicken dinner for two, deboned, seared and crispy with grilled squash and zucchini, roasted tomatoes and watercress with buttermilk dressing and a green harissa. "I'm playing a lot with spices," Manny explains. The chicken is served with crispy, fried potatoes.
. . . It makes it feel like you're hosting people at your house.
As for the physicality of the restaurant, Nick explains that, in keeping with the American Bistro feel, they have put in a 45-foot long oak bar, and paired it with white subway tile and cushions accented in teal. For their inspiration, the team went scouting locations in Charleston, South Carolina, "and we hope to bring it to life up here."
As for the back patio that we all know and love, the enchanting, open-air oasis located behind 38 Main with dripping ivy and string lights will be relatively unchanged, save for some new furniture and the addition of live acoustic guitar on the weekends. Nick says that they are very excited about the cocktails they plan to offer, saying that they will serve a mimosa program, a magnum of champagne and juices for the table, perfect for a lazy, sunny summer morning with friends. A bloody mary will come with the option to add three old bay shrimp. "As a bartender for a long time," Nick says, "less is more. Less ingredients. And as far as cocktails go, our mindset is fresh juices." One signature and simple drink, Nick describes, consists of gin, lavender, and lemon, served straight up. "It's really refreshing and delicious."
Heading into their third season at Sandbar at Jetty's Beach, this team is ready and excited to incorporate this new venture downtown. Having all worked one way or another in the Nantucket restaurant industry, these friends-turned-business partners don't quite consider their jobs to be work, per se. "Being a part of the hospitality community on this island – it lends itself a different kind of connection that you get to make with guests, and oftentimes that connection turns into friendship before you know it," says Emily with a smile. Adds Nick, "The more you are in this industry, the more everyone that comes in is someone you know, and that's your friend, and it doesn't make it feel like work. It makes it feel like you're hosting people at your house."
Luckily, for them, with the amazing, one-of-a-kind location on the center of Main, we're sure to feel blissfully comfortable at "their house."
Or, the Whale will be serving brunch and dinner seven days a week beginning this summer season, with plans to stay open year-round. To make a reservation call 508-825-5897 or view their Website at www.otwnantucket.com