Playing For Keeps
by Andrew Spencer
photography by Emily Elisabeth Photography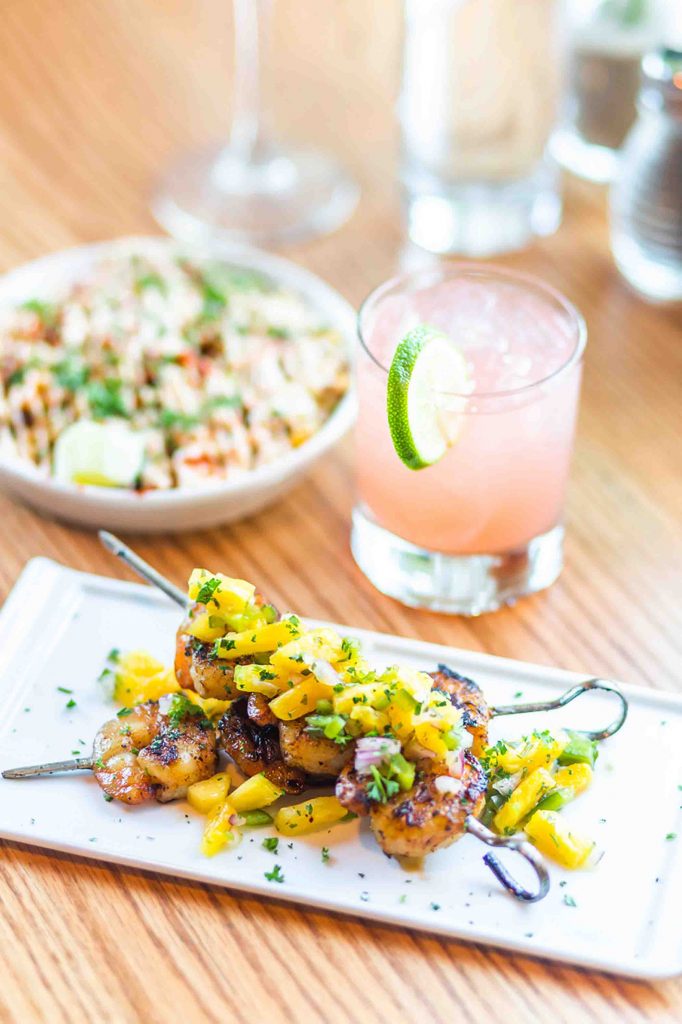 Those who have been around the Nantucket dining scene for some time have no doubt come to the startling realization that Fog Island Café, one of downtown's favorite places for breakfast and lunch, is no longer in its familiar South Water Street location. And for those of us who remember being told to "Find me in the FOG," this is a realization that comes with more than a twinge of sadness. Despite this, there is good news to be found at Keepers Restaurant located out-of-town at 5 Amelia Drive.
It's the kind of place that invites you to linger over coffee in the morning or dessert after dinner. It's the kind of place that just feels like home.
Nantucket native Sabrina Dawson (the daughter of Fog Island's owners Mark and Anne Dawson) has teamed up with fellow island native Gaven Norton (owner of ACK Surf School at Nobadeer Beach) to keep alive the tradition of Fog Island Café while adding their own twist to that island mainstay. The interior is bright, with exposed brick and beams accenting the understated, yet elegant furniture. Local artwork adorns the walls and the atmosphere is warm and welcoming. It's the kind of place that invites you to linger over coffee in the morning or dessert after dinner. It's the kind of place that just feels like home. As Sabrina said of the team's vision, "We wanted to create a place where it felt like you're eating at home. We really want to be the neighborhood restaurant for everyone. We want food to be a shared experience, something that brings people together."
Breakfast is served at Keepers Thursday – Monday from 8am until noon (to 1pm on Sunday), and is billed as Fog Breakfast at Keepers. So all of you Fog Island favorites, the Huevos Rancheros, the Fog Oatmeal, or the (I can barely restrain myself here) Fog French Toast – are yours for the asking at Keepers, as are a few new additions. Treat yourself to breakfast tacos, the Power Veggie Bowl or the appropriately named "Keeper" (arguably the best breakfast sandwich to be found anywhere) and you just might discover a new favorite way to start your morning. If you're in a hurry, there are take-out options available for breakfast.
They also serves dinner Thursday – Monday from 5pm until 9pm. The dinner menu reflects the philosophy of sharing food with friends. Keepers' unique "Pair and Share" offering allows guests to choose an entrée, along with sides for either themselves or for sharing at the table. The menu is what Gaven describes as "comfort food." Choose from a perfectly cooked Sirloin or Bacon-wrapped Meatloaf if your tastes lean towards beef; Hoisin-glazed Salmon or Lemon Pepper-crusted Cod have your desire for fresh fish covered. There's also Chicken-Under-A-Brick for the poultry lovers. As for sides, your taste buds will thank you for introducing them to things like Mexican Street Corn, Pea and Pancetta Risotto and Crispy Broccoli with Parmesan and spicy aioli.
Of course, we don't want to forget lunch. KEEPERS offers a take-out only lunch menu Monday – Friday from 11 am until 2 pm. Soups, salads, wraps, sandwiches, bowls, it's all here and all made fresh to order. There are plenty of options for both the vegetarians and the omnivores out there, and the quality is second-to-none.
In addition to offering dining options both inside and out, Keepers has two different bars to accommodate those seeking a comfortable place to enjoy a cocktail. Whether you choose a stool at the indoor bar or one outdoors, you will be able to choose from a wide variety of specialty cocktails and an extensive beer and wine list.
Of all the things you will find here, one thing you won't find is exorbitant prices. In that vein, Gaven said, "The thing that I think our guests are most impressed by is the fact that we offer high-quality food and service in a comfortable setting, all at an affordable price." And lest you doubt me, a quick glance at the restaurant's online reviews will show you that people are in love with Keepers. Words like "affordable, "delicious," and "superb service" keep coming up in those reviews. It's clear that Sabrina and Gaven have tapped into something special on Amelia Drive.
High-quality food at an affordable price in a welcoming atmosphere with plenty of parking at a place that is open year round? And you thought unicorns didn't exist! Sabrina and Gaven have definitely caught themselves a keeper!
Keepers is located at 5 Amelia Drive. For more information, please call 508-228-0009 or check out their Website at www.KeepersNantucket.com.