Love On The Docks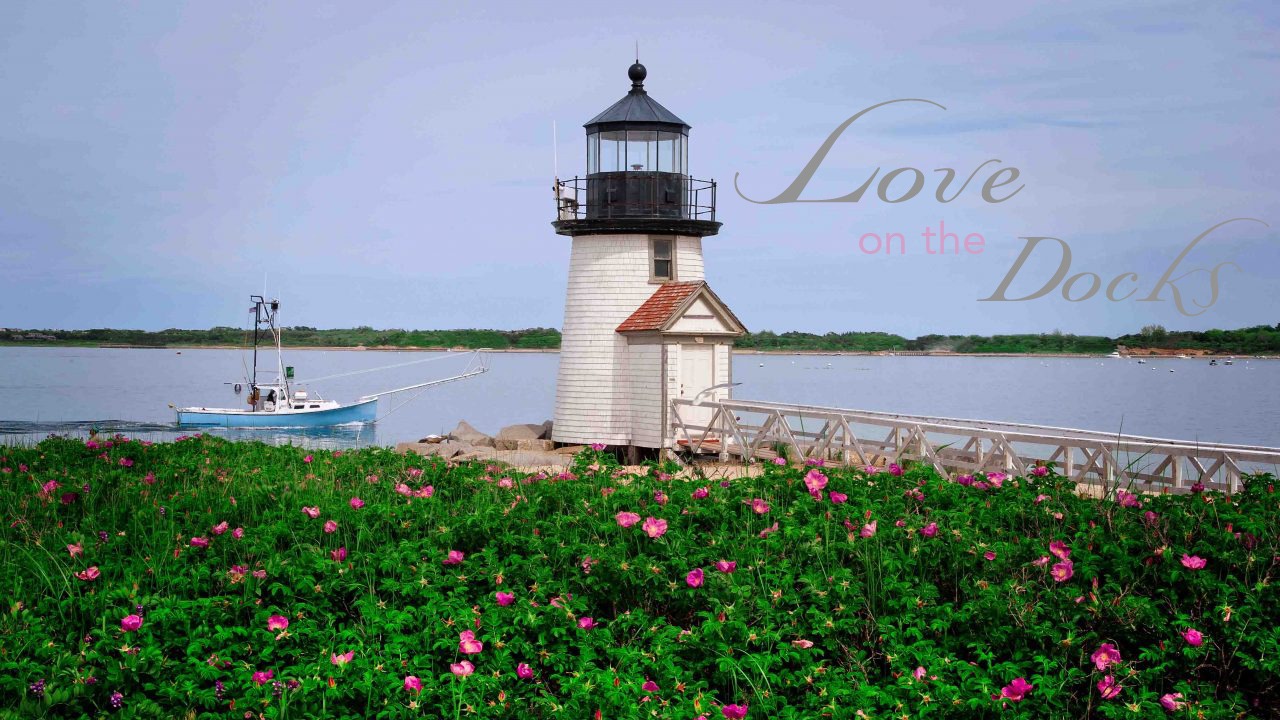 by Rebecca Nimerfroh
photos courtesy of Jonas and Christy Baker
Raised on Nantucket, you could say that being on the docks is in Christy Bassett Baker's blood as her father served as Dock Master for thirty years. Growing up, Christy spent summers as a dock attendant, running between wharves to tie guest lines and welcome guests dockside, including one particular man named Jonas Baker. Jonas, ten years Christy's senior and Executive Chef at Galley Beach at the time would crack jokes during their
brief encounters in between his tuna fishing jaunts for the restaurant. Christy recalls a moment during one of these conversations, looking over at the smiling fisherman and thinking, "He's kind of cute for an old guy!"
. . . a sign hung on the lighthouse. It said Will you marry me?
Years later, after starting as chef at Galley Beach and then the Nantucket Golf Club, Jonas left to start Bluefin, then leaving Bluefin to start Slip14. Jonas was in his first summer season on Old South Wharf when Christy came in the door of his restaurant during an onslaught of a summer storm, dressed head to toe in foul weather gear after checking on boats in the marina. The bar was empty and the two ended up talking, deciding to go out that night for the first time together to a gathering at a friend's house.
Four years later, the couple was inseparable. "I grew up fishing with my dad on his one day off each week," Christy says. "We would go off-shore fishing. When my day off changed I would go with Jonas instead, 30 miles offshore tuna fishing. I guess that's how we really connected."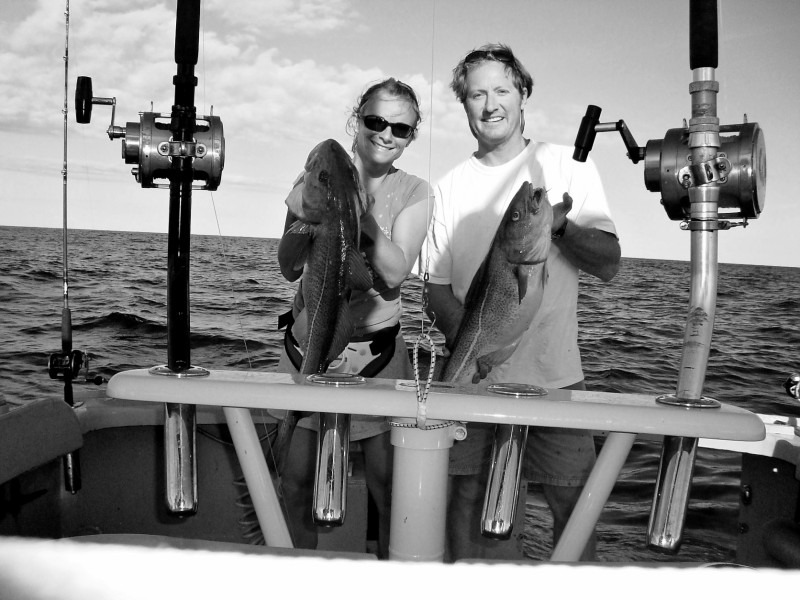 That November, the day before she left for a volunteer trip to Tanzania, Jonas insisted they take a harbor cruise. "I just remember him being so particular," Christy laughs. "I thought, why is he being so particular?" The day was glorious, the sunhining and the water flat and calm, and as they rounded Brant Point Christy noticed a sign hung on the lighthouse. It said "Will you marry me?"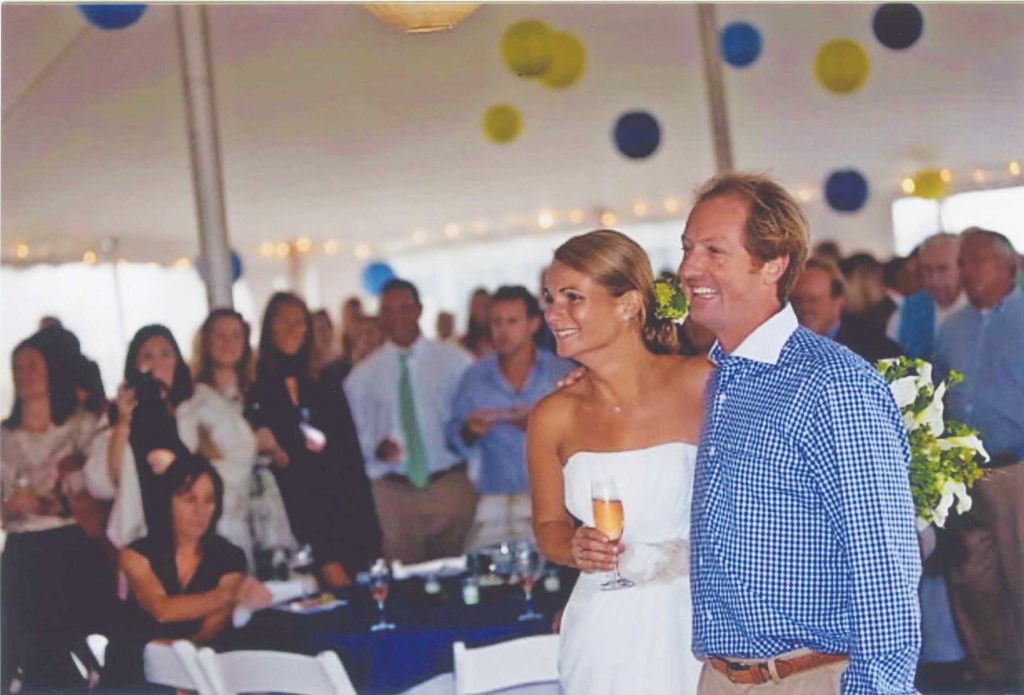 "I said, 'Oh my gosh, that's so awesome! Someone is getting married!" and Jonas turned to me and said, 'Wi- wi- will you marry me?'" Christy laughs. "Yes!" Jonas had even arranged for a friend to wait on the beach to set off fireworks once he saw them embrace. Following the engagement, and after a month apart, Christy returned from Africa and they began planning their wedding, an event held in the fall of 2010 at a friend's house in Madequecham. "We invited about 250 people to the wedding," Jonas says, "but as we were getting married I see taxi cabs and cars pulling in. About 100 people crashed our wedding just because we knew so many people out here." All in all, about 350 of Christy and Jonas's closest friends danced and
celebrated the night away under a tent that overlooked the ocean. "It was amazing," Jonas says with a laugh.