Orange Street Renovation – Before & After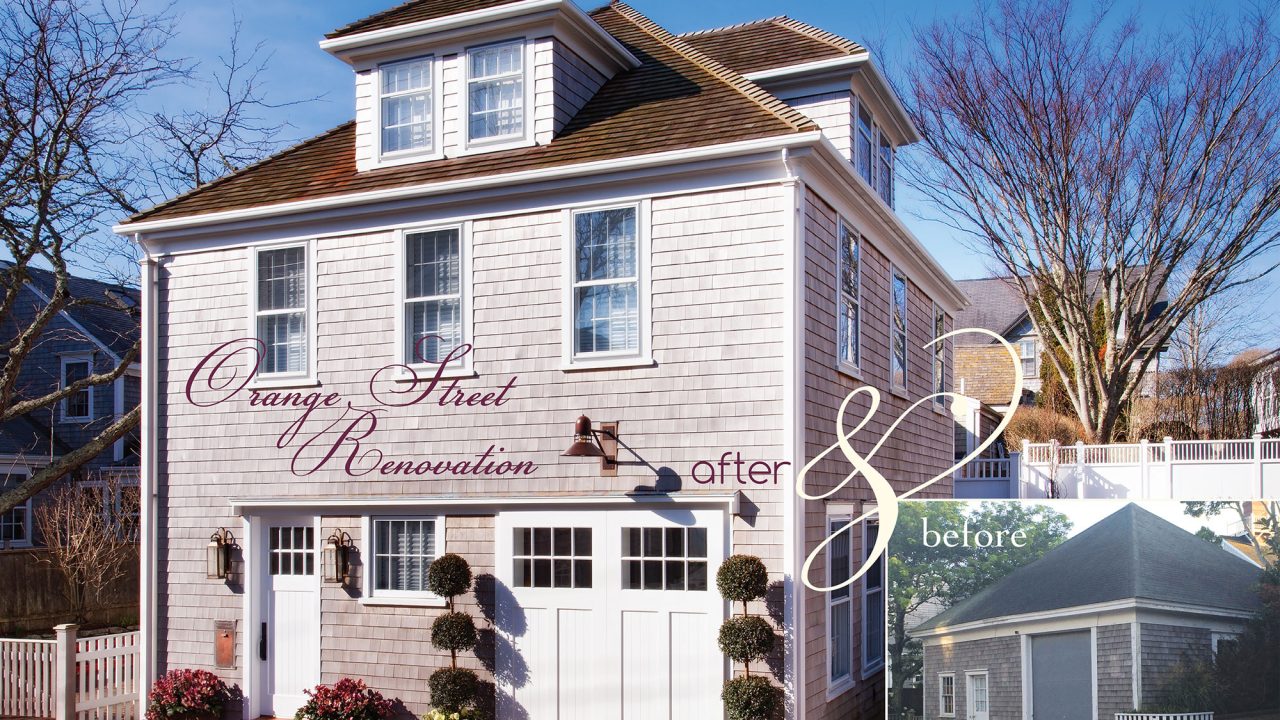 by Constance Helstosky
Photos by Jeff Allen Photography
Just a small footprint can often feel like a limiting factor for a comfortable home. However this unique Orange Street Renovation by Joe Topham of Topham Design and Mike Lynch of Lynch Construction demonstrates that a creative approach can accomplish the near impossible. Many, might not possess the imagination to envision what an old Nantucket DPW garage with a leaky roof and a back wall that was caving in could become. Topham's client was able to do just that, and when his bid for the property won, the design process of turning a garage that once stored the town's street sweeper, in to a 715 square foot residence began.

The first envisioning of the home was a Greek revival that the Historic District Commission did not agree to pass. The board explained they would rather see a shop or barn-like structure replace the utilitarian building that once resided on the site. The house was redesigned with this request in mind and an exterior that resembles a cottage shop was created to encapsulate a modern residence. The client's desire for a two bedroom home was doubled by Topham's creative design. Creating a living space within the basement as well as the third floor ultimately resulted in a four bedroom four and a half bath. Every room is designed as an en suite – a testament to Topham's ingenious use of space.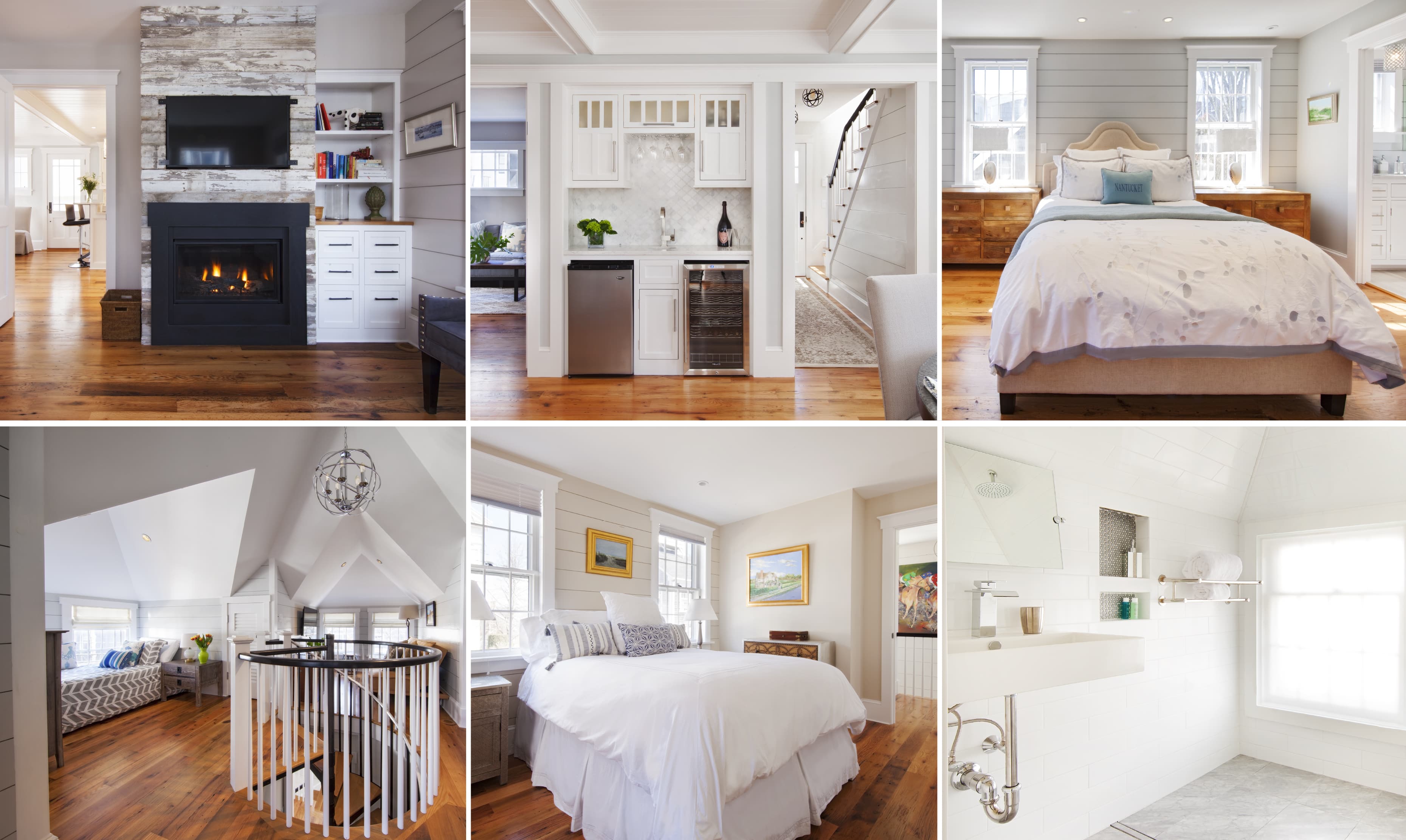 Topham explains having a client who is enthused and excited about the build helps get the creative process moving and the Orange Street home was a space he was constantly designing at all hours in his mind before the ultimate product was created. By using certain construction principles, a full, finished basement was created complete with a bedroom, bath, laundry room and exterior walk-out. This stairwell allows for ample natural light within the bottom living quarters. The top floor is adorned with three dormers, one of which is a European-style bathroom that leads directly into the living space through a glass door. This bathroom is truly unique as it is an open space that all grades to an infinity drain.
The true success of this home's design is the preservation of privacy both within the home and with the exterior environment. Three separate couples could all comfortably vacation within this home, as each en suite provides ample privacy. The communal dining, kitchen and living room areas were designed with the busy downtown bustle in mind. A spray foam insulation dampens the street noises, providing for a quiet oasis right next to the action. In addition, the nonfunctional barn doors are an exterior detail that pours morning light into the living room while providing a physical barrier blocking the Orange Street pedestrians from view.
Interior design details such as custom hand-carved banisters, and a unique horse stall red door speaks to the homeowner's personal signature style. This traditional interior exemplified by handmade cabinetry and geometric oak flooring easily complements the exterior barn-like design. The home feels much larger than its conservative square footage, a testament to Topham's design. A native Nantucketer, Topham explains he thought of it a little like a boat. His design used every square inch efficiently and to its maximum potential. As you pass this inconspicuous home on your walk to town be sure to stop and appreciate its beauty and ingenuity.