Surfing The World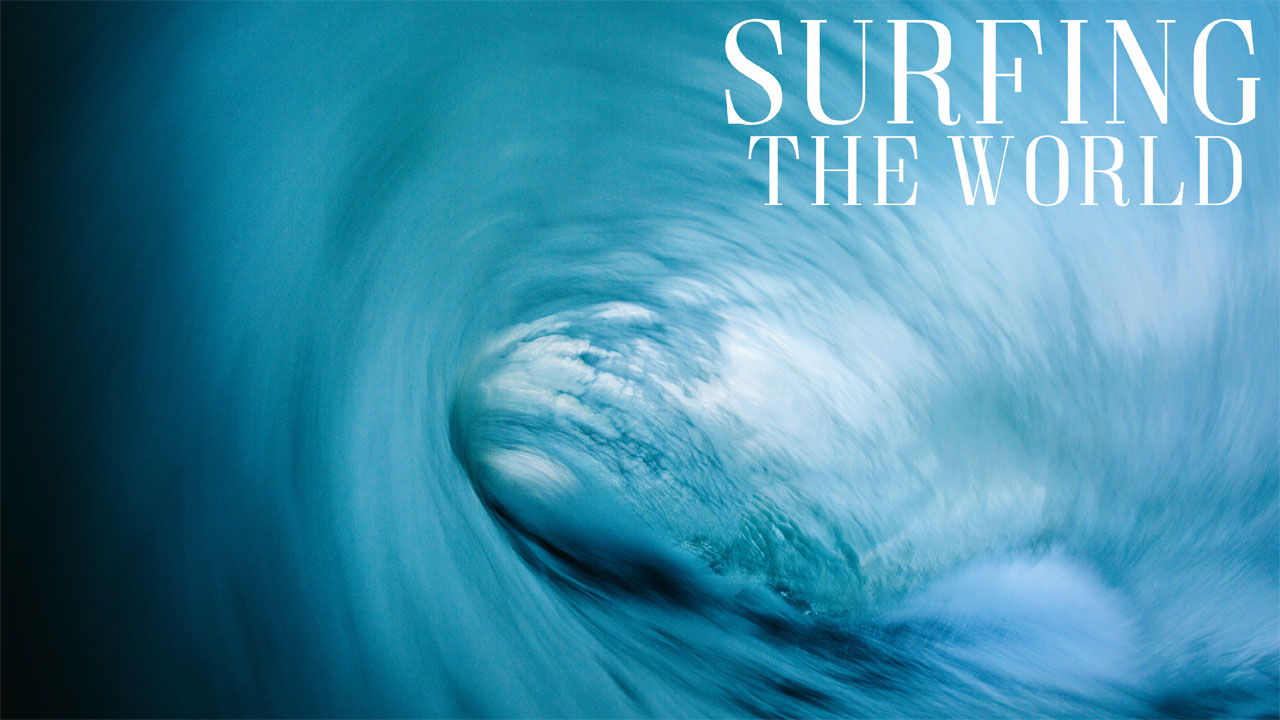 by Andrew Spencer
Photography by Dan Lemaitre
Imagine a young man in his early twenties, a young man who has decided to take a few years to travel the world while surfing. At the risk of making generalizations of my own, I'm pretty confident that the image most of us get in our heads is pretty similar. Words like "slacker" no doubt come to mind, as does the dreaded "millennial" moniker. Spend about thirty seconds talking to Nantucket native Dan Lemaitre, and you will discover how wrong those generalizations are in this case. Spend a little more time talking to him and you will realize that not only does he defy the stereotypes; he is far wiser than seems possible.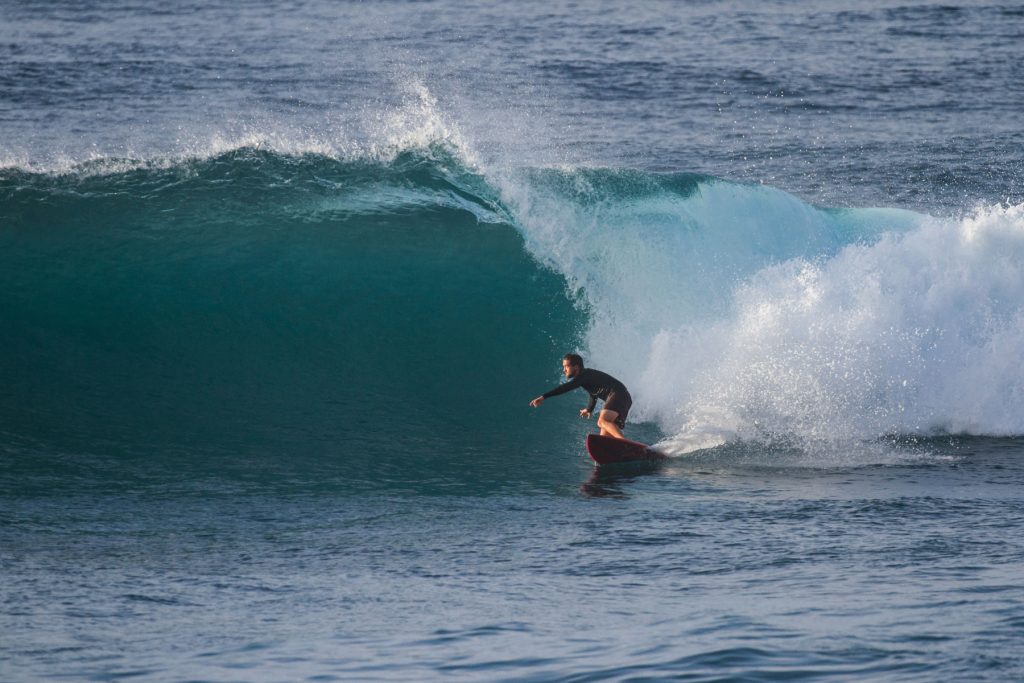 At the age of 24, Dan is living the dream of many, including at least one Richmond, Virginia-based writer. He spends his summers working on Nantucket both for an irrigation company and as a photographer, and then jets off to another beautiful locale to spend the winter. One year it was Australia, another was the West Coast of the United States. This past winter found Dan on the north shore of Oahu Island, part of the Hawaiian Island chain. A rush to judgment about Dan at this point might lead you to believe he's one of those spoiled twenty-something that lives his life as if it's a reality television show. Remember what I told you about making those generalizations about him. "I work during the summer and save my money to pay for my travels during the winter," he told me. That's right. He pays his own way on these excursions. Point for Dan.
Maybe you're thinking he's just uneducated, and that's why he spends his time sitting on a beach or surfing. Again, you'd be wrong to think that. After graduating from Nantucket High School, Dan attended Suffolk University in Boston, graduating with a bachelor's degree in environmental studies. "I saw a lot of my friends rushing to go to graduate school or to get into office work," he said. "I just wasn't ready for that yet, so I found a way to do what I want to do for right now and a way to support myself while I'm doing it." So let's recap: Dan has his college degree in hand, is doing what he loves while financially supporting himself. I'm starting to think he's a lot smarter than I am.
NANTUCKET
So who is the man who lives other people's dreams? Well, like I said, he's a Nantucket native, born, raised, educated and employed on the island. "I grew up in Madaket," he explained, "and before I had my driver's license, I was basically stuck out there. And like a lot of kids in their early teens, I was bored. I was also surrounded by beautiful scenery, and I had a camera and a bike." So he'd ride his bike out to different spots on the island's west end, and take photos of what he saw. "I feel like I was born with a photographer's eye," he said. "And with so much beauty around me, it was pretty easy to develop it. Photography for me was an outlet to channel my boredom at the time."
SOUTHERN CALIFORNIA + PACIFIC NORTHWEST
Given that he was raised on an island, he spent plenty of time around the water as a kid. "I have been in and out of the ocean for most of my life," he explained. "I really started surfing when I was fifteen." He immediately fell in love with the sport, but never saw it as his true calling. "I'm a photographer first and a surfer second," he explained. However, both are very strongly linked in Dan's life, as he has recently published a book of his photography called Thirty Miles Out: Surf and Ocean Photography on Nantucket Island. The book was, he said, a marriage of things he feels strongly about: "I have a passion for photography, especially water photography," he said. "And that passion is thanks to being born on Nantucket and living on the island for so long."
INDONESIA
He has also turned his passion for photography into a business. He does freelance photography both on Nantucket and elsewhere, and he also sells prints of his own stunning work online. However, in an expression of his maturity – a level of maturity that belies his mere twenty-four years of life – he believes that his future won't be linked just to taking photos of the water. "Surf photography will always be a part of my life, but it doesn't pay all the bills. It's a page in my own personal book that I'm glad I've written, but I also know it won't be the final chapter."
NORTH SHORE OF OAHU HAWAII
So where does he see himself in the future? "I love doing what I'm doing right now," he said, "but I'd like to be doing something that allows me to use my education to make a difference in the world." Ideally, he sees himself going to graduate school to get a Master of Fine Arts in film studies, and then going on to a career making documentary films about the environment. "I don't know if that will happen," he admitted, "but that's what I'd love to do in a perfect world."
AUSTRALIA
And speaking of perfect worlds, you might think that all of this exotic travel has dulled Dan's senses of appreciation for Nantucket. And again, you'd be incorrect in that thought. "Nantucket is always on my mind," he said, "no matter where I am in the world. Nantucket will always be home for me, and it's the most beautiful place in the world. In the future, anything I can do to benefit the Nantucket community is something I am interested in doing."
CENTRAL AMERICA
After a lot of hard work, and a lot of persistence during this summer, Dan realized his latest dream of opening his own gallery. "It is such an amazing opportunity," he said of the new business. "I can't put into words how fortunate I feel to have this opportunity." The gallery, which opened in early September, is located at 14 Easy Street and features spectacular examples of Dan's artistic vision.
MAIN LAND CHILE
This winter, Dan will be heading south on what promises to be an amazing photojournalistic endeavor. He will be accompanying Rick Kotalac, owner of Brant Point Marine, on a voyage starting from St. Maarten. The itinerary will take him all the way to Haiti, through the Panama Canal, across to the Galápagos Islands, and then on to French Polynesia. If it's wrong to be jealous of a twenty-four-year-old, I don't want to be right. He is living a charmed existence, and inhabits something pretty close to a perfect world. The moral of the story is that no dream is out of reach if you work hard enough to achieve it.
RAPA NUI EASTER ISLAND CHILE
Dan Lemaitre is available for hire as a photographer. To learn more about him and his work, or to purchase either his book or prints, please visit his website at: http://danlemaitrephoto.com or visit the Dan Lemaitre Gallery at 14 Easy Street.
CARIBBEAN BAHAMAS EHUMAS
Article edited. Full version available in ONLY NANTUCKET FALL/WINTER 2017.