Featured Business Profile
Nantucket Flower Boxes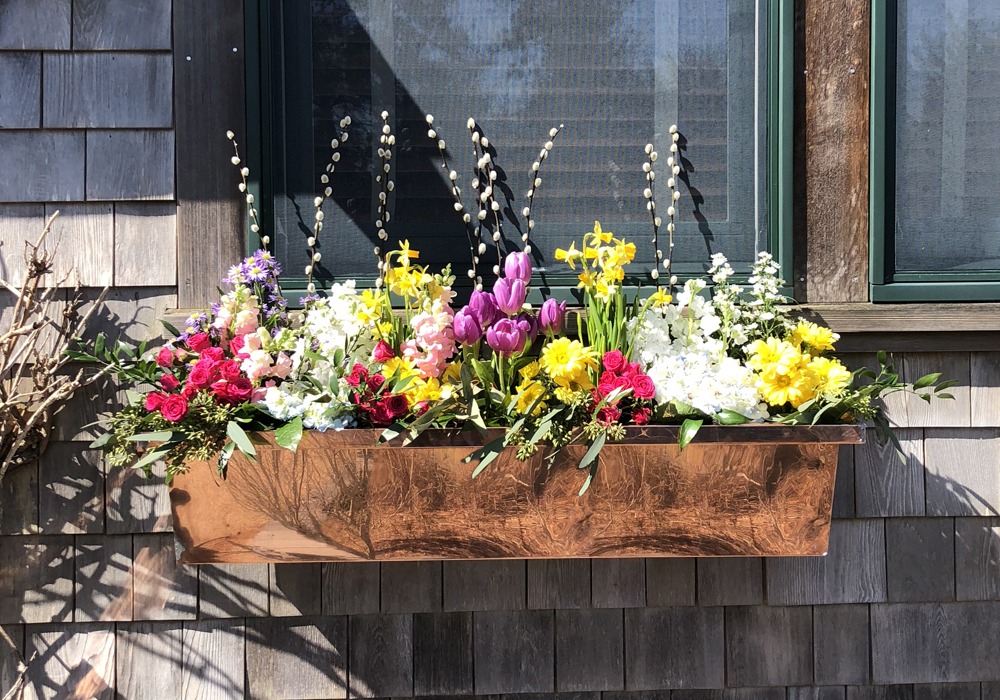 20 Evergreen Way, Nantucket, MA 02554
508-221-1333
info@nantucketflowerboxes.com
www.nantucketflowerboxes.com
The idea of Nantucket Flower Boxes was born during a winter nor-easter in 2018. Standing in his workshop, James accounted for numerous sheets of copper left over from copper roof jobs, cooper gutters and flashes. Nantucket Flower Box Company came into conception, as James thought with a smile, "they will be around for long time".
Traditional flower boxes are wooden and prone to rot, but copper window boxes will last indefinitely. Each box is designed to hold extra water storage on the bottom, staying safely away from the plant roots. This makes watering flowers within the boxes efficient during busy summer months. Additionally, our copper boxes can be left outside during the winter months year-round, unlike wooden boxes.
THE PROCESS
The window boxes are handmade, using copper right here on Nantucket. The ever changing look of copper, or a burnished copper look is one of the final touches to make your home distinctly Nantucket.
These decorative containers can be custom fabricated to a customer's specifications. The Lydon craftsmen will always solder, or weld the copper window boxes. They also have ready-made standard 36" insert boxes to go!
The reconfiguration of how copper is made in the last twenty years, the copper will not turn green with patina. They will turn a rich tone of brown—bronze like over time.
BEHIND THE FLOWER BOXES
Founder James Lydon has been a master roofer for decades. His company Lydon & Sons & Daughters on Nantucket specializes in roofs made of slate, copper, or wood.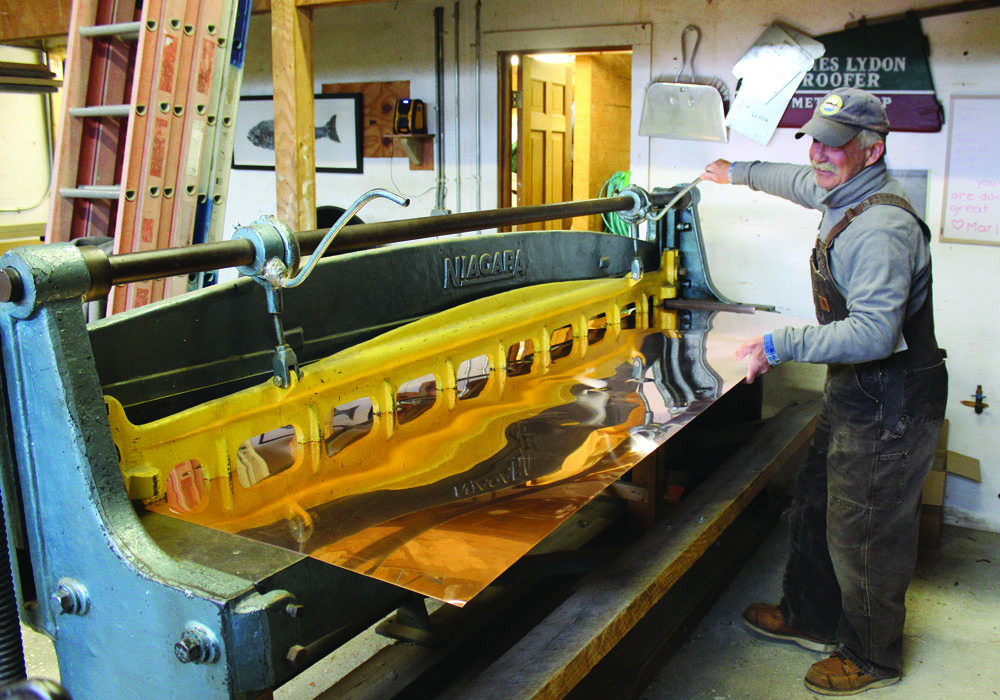 Read more about the rise of this unique Nantucket business in "The Soft Side of Roofers" from REVIEW Nantucket, Spring 2018.
Featured Business Profile
Inquire here