Sunrises in Madaket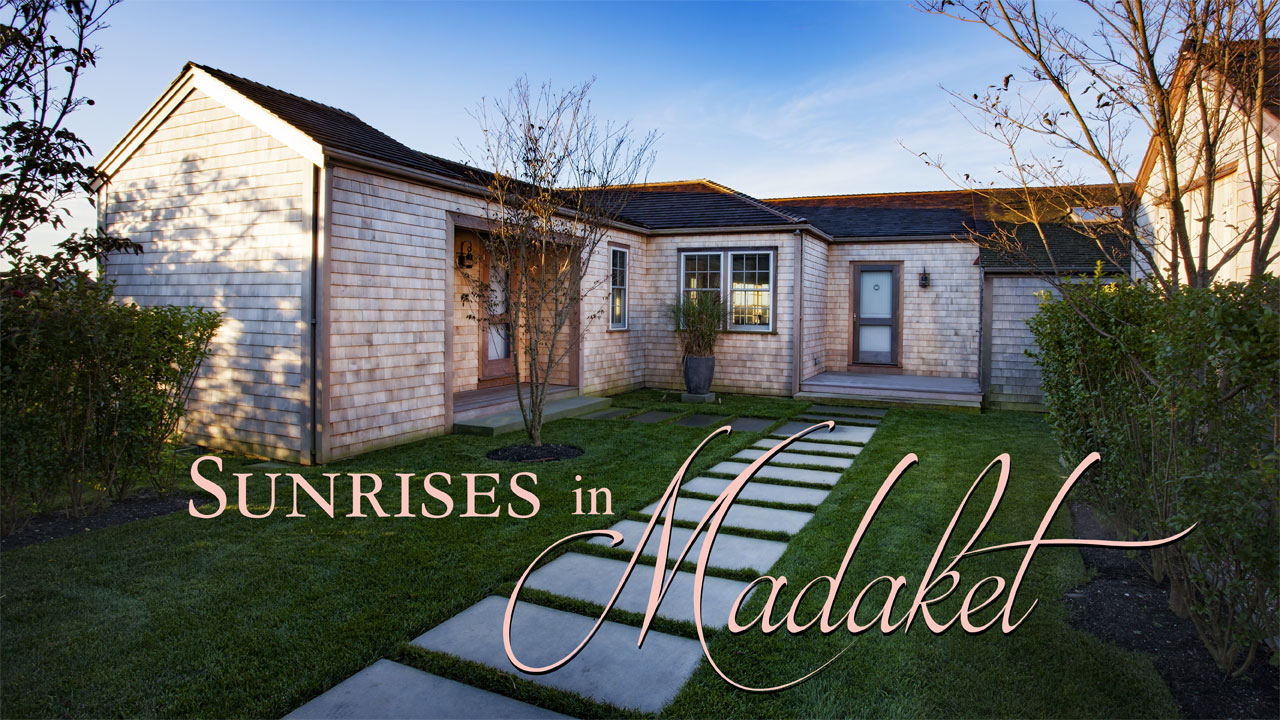 Having a second home on Nantucket is a luxury, one that this family has enjoyed since the 1970s. However, in 2010 they needed to downsize and their son, Zachary Gut, saw that it was a good time to enter the market as a first time home buyer. As lead house hunter, Zach began a search for a new property with potential and fell in love with a neglected, little, beach cottage in Madaket. With stunning private views of the Atlantic Ocean over the pond and a small dock tumbled aside in the reeds, the property immediately felt like a hidden gem, but the 1970s shack needed major work … the family turned to Nantucket Architecture Group for advice.
They gave architect Stephen Theroux their thoughts. The family wanted to open the cottage to the outdoors, to the water and sunshine, while maintaining the integrity and charm of old Madaket.
Then, on to the outside grounds, with a plan, to bring in Marty McGowan from 'Sconset Gardener.
Once all the work was completed, it became the perfect family cottage for the Gut family – parents, their son and his soon-to-be wife.
Life changes and so must your original plans. What once was the perfect little cottage, now needed to accommodate a young family and baby who loved coming to the island every weekend. Then, there were the friends who found their way to Nantucket every summer. Back to the drawing board for Nantucket Architecture Group, Frank Daily of Daily Construction and Marty McGowan of 'Sconset Gardener. It was important to the family that the second renovation maintains the character of a Madaket cottage on the beach while respecting the wetland restrictions. Expanding laterally was the only solution.
The redo vision never veered far from the original concept: "Elegant simplicity indoors and out was a must, with the ocean and pond views being the main attraction," said the owner. The relatively small footprint demanded a consistent use of materials and furnishing throughout. Ultimately, the goal was that "the cottage had to be livable for adults and entertaining and must also welcome children running around," she emphasized.
The final result of the second renovation appears to have been simplistic. However it took many hours of creative thinking and compromises by all parties involved. Walls came down and ceilings were opened up. Common living space expanded, dining space was enhanced. A bathroom with a tub designed for the baby, an ensuite bathroom in the guest room and a new powder room added. Floors in the new wing carried the same gray painted look of the old floors.
Again, they had their perfect cottage.
architecture: William McGuire and Stephen Theroux of Nantucket Architecture Group
construction: Daily Construction
landscape: `Sconset Gardner
photos: Jeff Allen

Article edited. Full version available in REVIEW NANTUCKET SPRING 2018.