'Sconset Legacy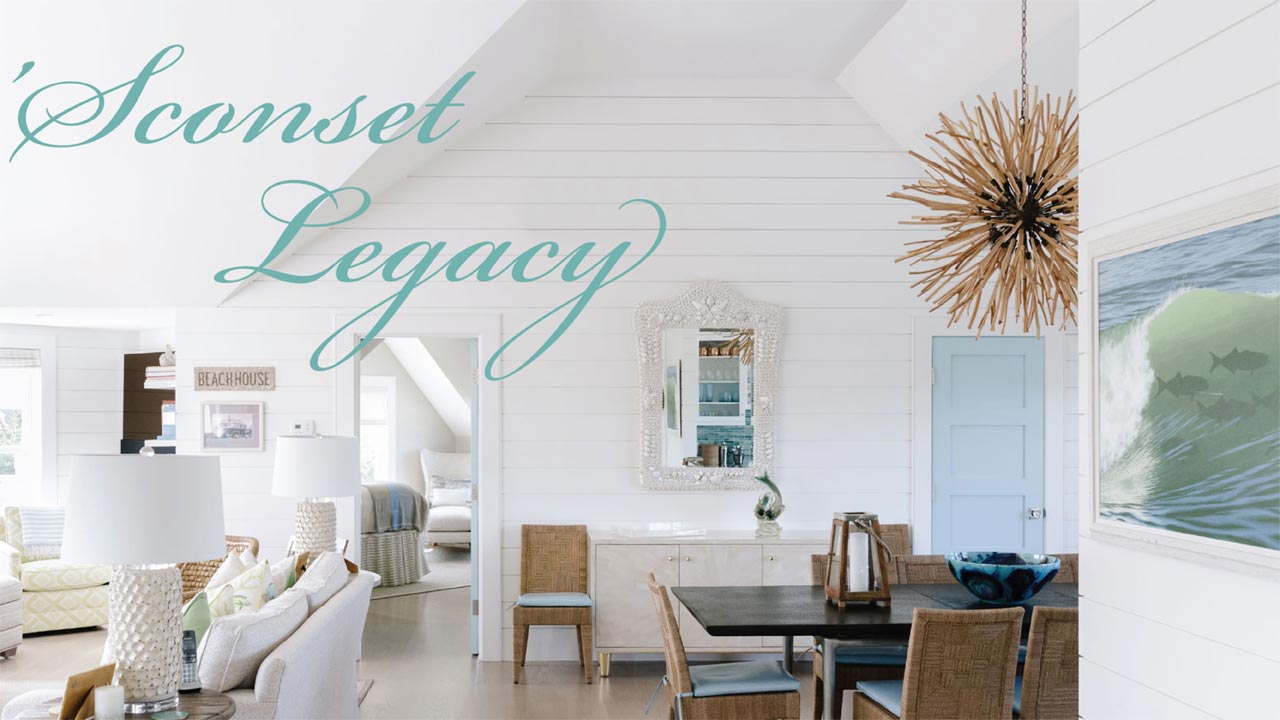 by Rebecca Nimerfroh
When Ciaran McCloskey, owner of CMC Construction first met with homeowners of the distinctive, V-shaped home off Low Beach Road in 'Sconset, one thing quickly became evident. The homeowners who purchased the 1990s-built summer home in 2011 had a more profound vision for their intended remodel than to simply fill the space with the latest trends in pomp and circumstance. Instead, they were looking to create, by way of Ciaran's craftsmanship, something much more profound – a legacy, a place for their children and grandchildren to come, a home that would withstand the test of time, with interiors as breezy, open and warm as any given summer day on Nantucket.
"One of their lifelong dreams was to have a home in 'Sconset, "Ciaran says of his clients. But through a series of unfortunate events, such as winter storms, the house being flooded, etcetera, their home had to be gutted. That being the case, a completed vision was drawn up by Bill McGuire, AIA, of Nantucket Architecture Group, and interior designer Terry Thomas, Ciaran and his team got right to work.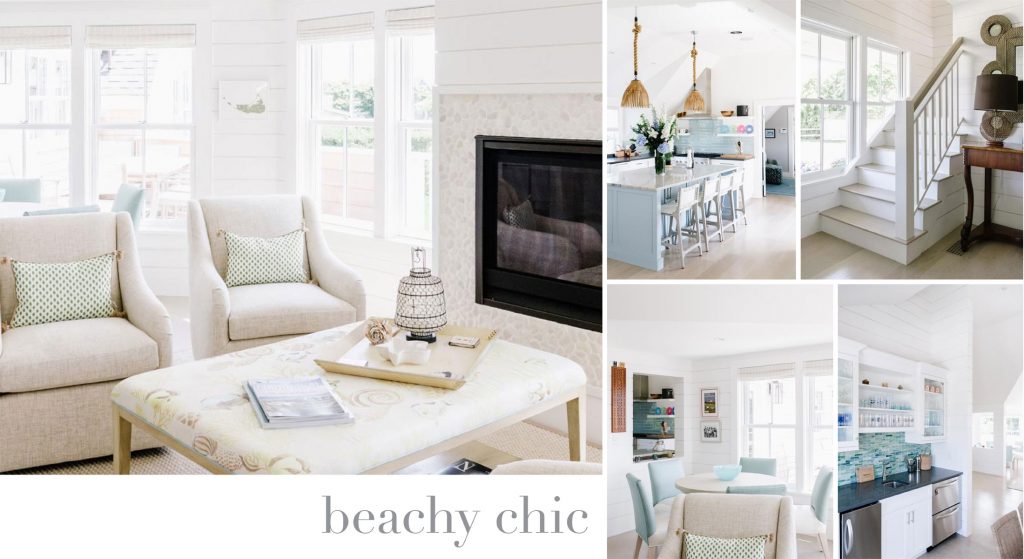 "You've got the main center of the building, and then two wings coming out either side at 45-degrees. It was an interesting process making all those angles work," Ciaran says with a laugh. The overall vision for this unique upside-down house was to create an open and airy upstairs living space, with a free-flowing floor plan from the kitchen to the living room and beyond, to the oversized decks with their southern-facing water views. However, load-bearing walls divided these gathering areas and presented a design challenge for Ciaran and Bill, who soon came up with the idea of creating large cutouts into these walls to allow light and create a feeling of openness. This structural game plan, diverting weight onto other supports, helped create the light, airy and open space their clients had in mind.
"I kept telling the owners when we were framing it, 'You're going to be able to stand up here with your driver and give it a full swing,'" Ciaran says with a smile. "And it wasn't until they physically walked in and saw the place that they were like 'Wow!' For the first half hour they just walked around the house saying 'wow.'" Custom milled shiplap laid horizontally adds character to 14-foot high Cathedralled ceilings, while 8-inch wide, select oak flooring in a light finish reflects the light from the abundant windows and doors. "It is very light, bright and breezy," Ciaran says of the house. "I like to call it beachy chic."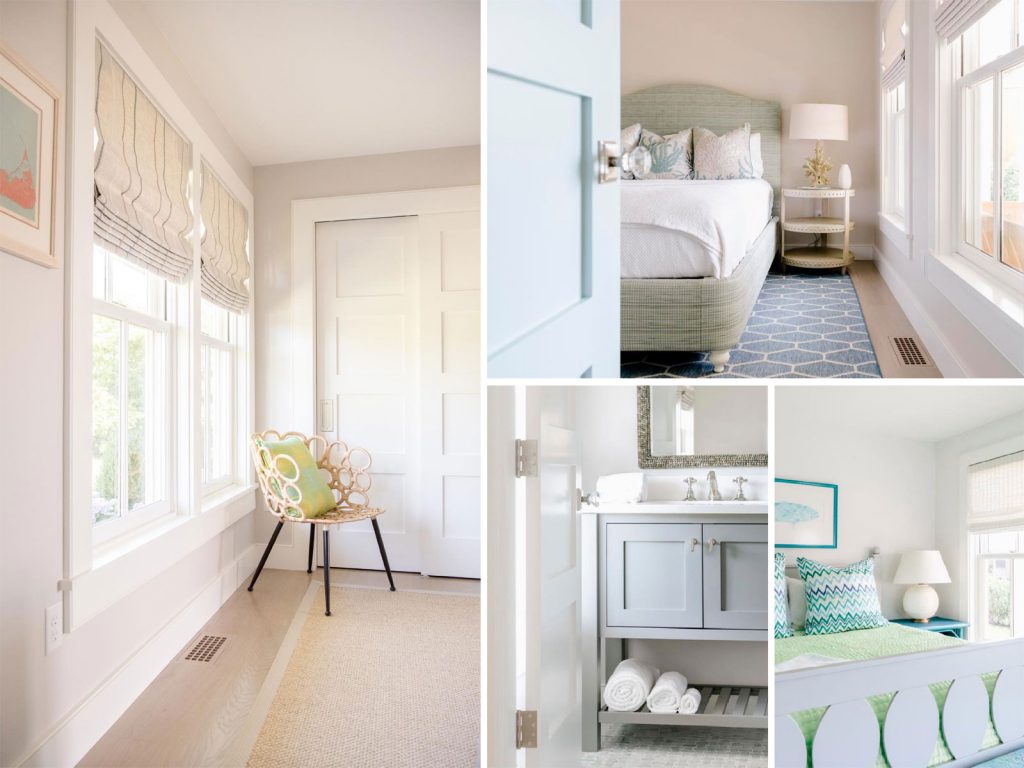 Another room Ciaran is proud of in this seven bedroom, six bath home is not actually a room at all, but in fact, the garage, which in the winter months serves as storage, but come summer, will transform into an open and inviting game room with double mahogany doors that lead out into the garden. For added character, Ciaran and his team obtained reclaimed oak barn wood from Virginia, custom milled in their workshop to run vertically throughout. "It's a cool look," Ciaran says. "That old-time, rustic feel."
Overall, it is clear Ciaran's favorite thing about the house was actually working with the clients. "When I met them and we were going through the whole interviewing phase I said, 'Look, I can tell you all the things in the world I can do and how great I am, but really at the end of the day none of that matters. What's important is what you want for your home. This is your home, your dream, and your legacy. They appreciated that," he says. "It was great to work with people like that."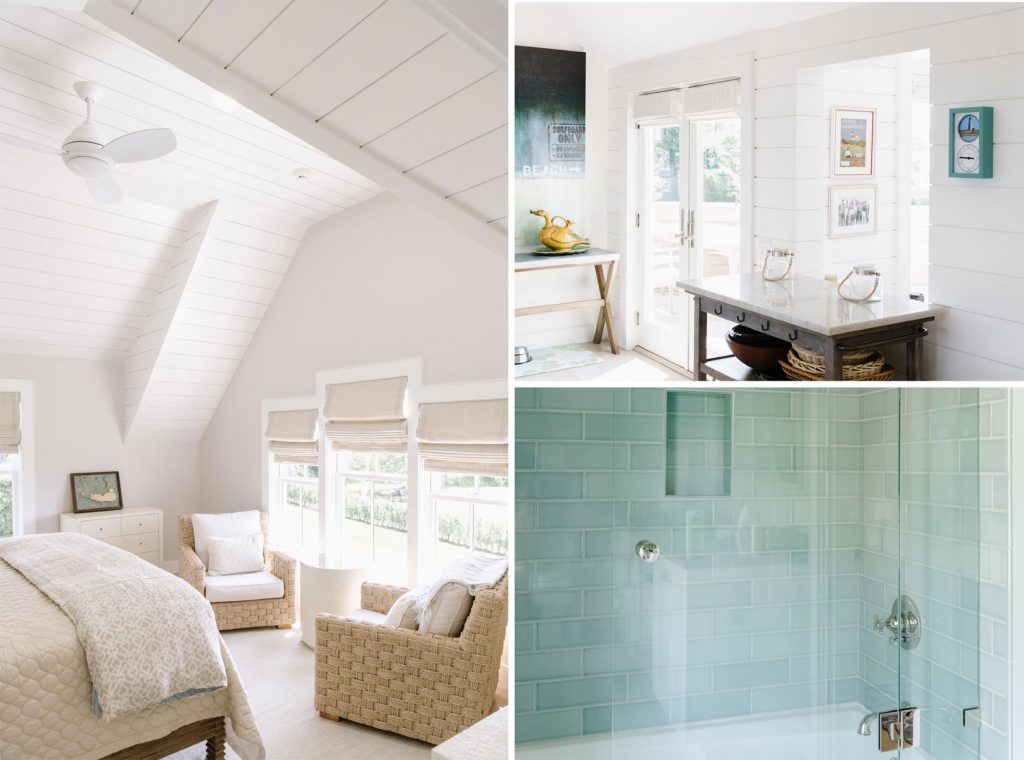 With approximately 70% of his business involving restoration/ renovation and 30% new construction, Ciaran explains that he enjoys the challenges each project presents. Each renovation is a one-of-a-kind experience in that you're starting with a canvas that isn't raw – you're set with what is, and then you have to figure out how you are going to change it, add-on to it, improve it, while respecting its character and history.
Ciaran's current project is a whaling-era home on Orange Street, and Ciaran says, "You really have to put on your thinking cap. There's a lot more unknown than known, going into a project like that."
Standing back to look at the completed home in 'Sconset, Ciaran continues, saying, "I love how at the end of a job, I am able to stand there and say, 'Look at what we did as a team.' There's a real sense of accomplishment and meaning to your life. We can stand there and say that this home is going to last hundreds and hundreds of years." Among those years, a legacy of " 'Sconset summers for generations to come."
Architect: Nantucket Architecture Group
Construction: Ciaran McCloskey of CMC Construction
Interior Design: Terry Thomas
Photography: Zofia & Co.