Sweets & Treats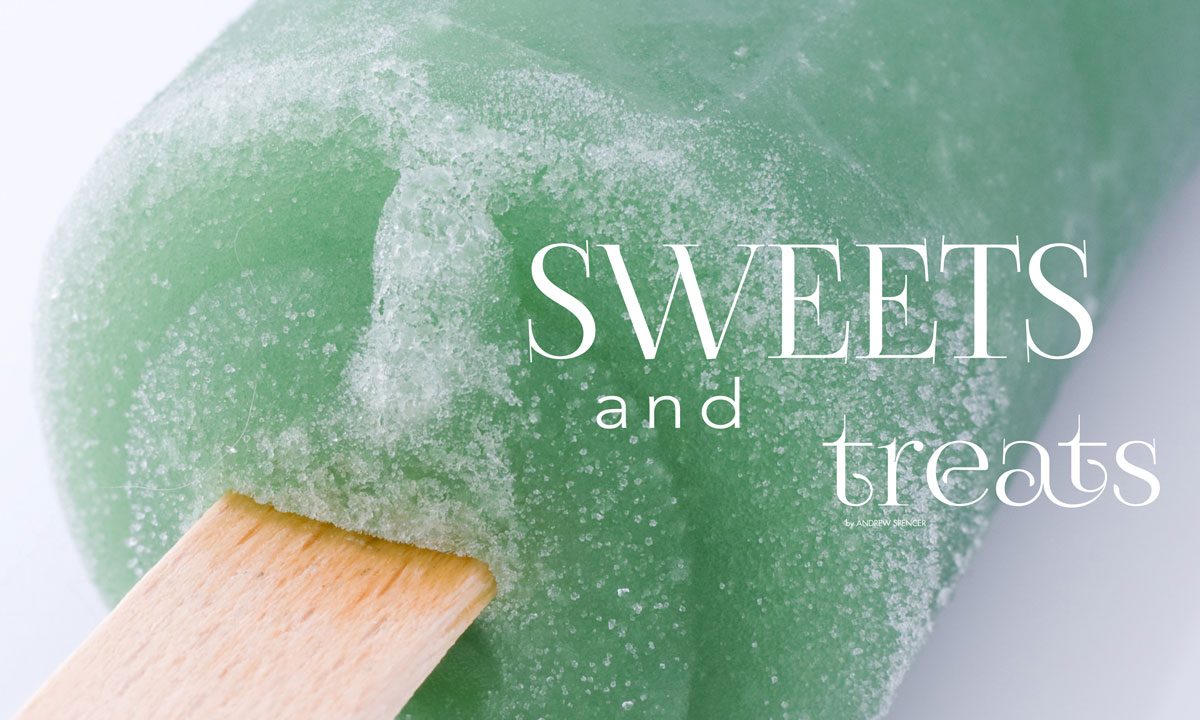 by Andrew Spencer
I remember the summer when I was finally old enough to go to town by myself for ice cream. I rode my bike to the Sweet Shop on Main Street, the money I'd managed to scrape together safely in my pocket. I confidently walked in the door and contemplated which flavor I would be enjoying that evening. I liked to think I was acting like an adult; all the while, all the
actual adults in the place were acting like the little kid that I really was.
If there's something more quintessentially summer than ice cream, I don't know what it is. Long after the sticky fingers have been cleaned off, the memories linger and always bring us back to our favorite flavors. Ice cream is one of those things that puts parents on equal footing with their kids. While we're eating ice cream, we're all the same age.
Of course, when it comes to ice cream, the actual eating of it is just the metaphorical cherry on top of the sundae. The whole process is part of the enjoyment. The anticipation that builds while you're walking to the ice cream parlor and reaches its peak when you're waiting for your order frames the all-important decision of which flavor is today's big winner. Is it a chocolate day? Maybe you're craving something fruity. Possibly, you're leaning towards one the many specialty flavors offered by Nantucket creameries. Whatever your choice, you can't go wrong. Ice cream is as much a part of a Nantucket summer as the beach, the ocean, and the sunset.
Airport Market Place Soft Serve Ice Cream