Bar Yoshi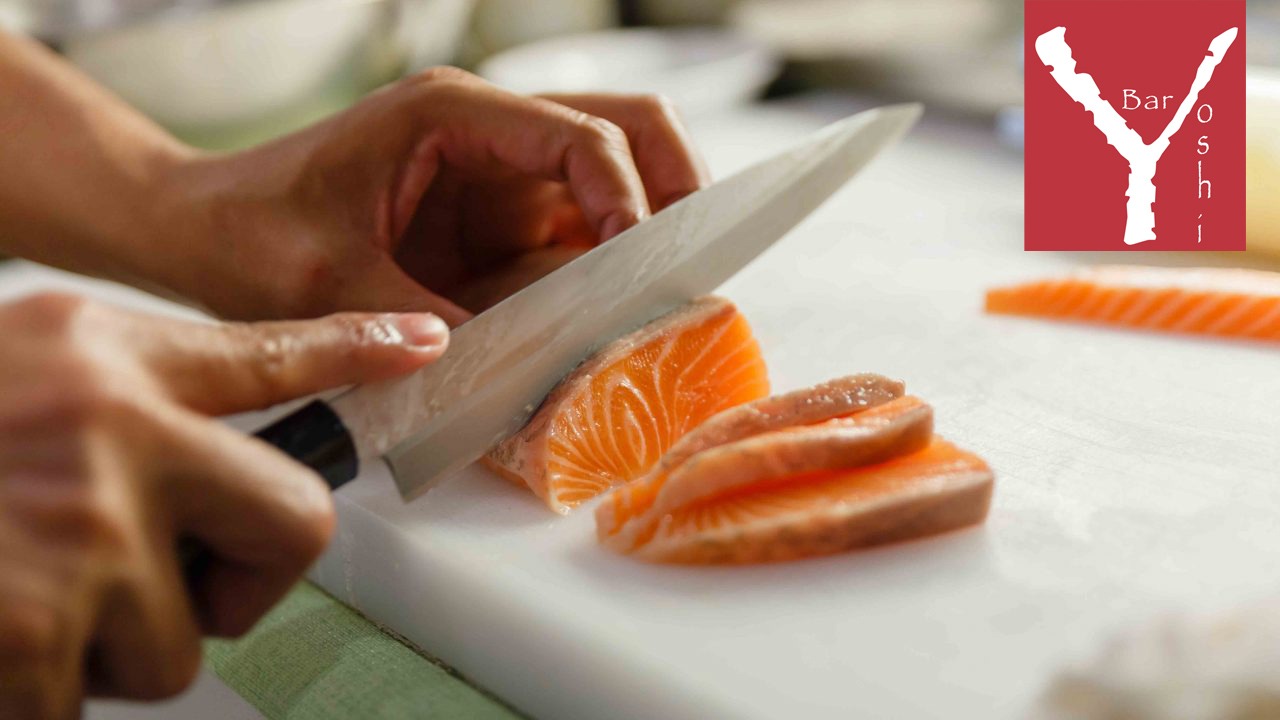 by Rebecca Nimerfroh
In the year 2015, after a fire damaged the small yet quaint island favorite restaurant Sushi By Yoshi, a plywood board nailed over the front door became a sort of message board of well wishes from Yoshi's best customers.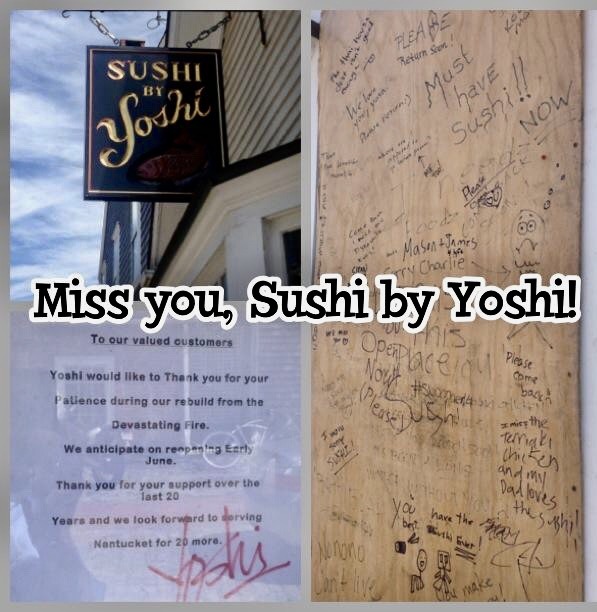 Eventually, nearly 50 messages were inscribed across the board. To Yoshi, these words meant the world, offering inspiration during the rebuilding of Sushi by Yoshi. It would take three more seasons for the rebuild and relocation. Now in its 26th year on Nantucket, Sushi by Yoshi is progressing yet again, this time with a new location on Old South Wharf. Like Nantucket itself, this restaurant is evolving, emerging with a new name and a deliciously expanded menu. World, meet Bar Yoshi.
I miss my Dynamite rice.

Please come back! one wrote.

Miso miss you, wrote another.
Located right in the middle of the shell walkway, Bar Yoshi is sure to become your new favorite spot on the wharf. With a view of the water on both sides, a small yet intimate bar will serve sake, wine and spirits. Shiplap walls will dress the place, and a small yet intimate dining area will allow diners to enjoy a variety of classic rolls, poke bowls, noodle dishes and more. "We'll also be serving a warm lobster roll with pickled ginger slaw," says Terry Noyes, Yoshi's nephew turned owner and manager of Bar Yoshi. "We're really excited about this move to the wharf. There's certainly a large population of boaties and yachties we want to cater to."
Nantucket opened a door for us to stay in the hospitality business, and that's a beautiful thing.
As for the rest of us land-bound folk, Bar Yoshi will cater to us as well, serving up their long-favored party platters and catering, as well as offering curbside take-out service, running your order down the wharf to your car. "We have
the same phone number (508-228-1801) as the original Sushi By Yoshi," Terry says, "and people can still do large take-out orders and just drive by."
Terry says he's most excited about the addition of the ceviche to the menu, served with plantain chips, and the tuna poke bowl."Of course we'll still serve all of Yoshi's greatest hits, everyone's favorite sushi rolls."
Now in retirement, yet still serving as a consultant for the space, Yoshi Mabuchi first came to the island in 1993, bringing sushi for the first time to Nantucket. Originally working solo in the formative location, Yoshi had a glass vase on the counter instead of a cash register, asking customers to throw in whatever they had that was close to the total price, as Yoshi didn't have time to make change. "He taught Nantucket sushi," says Terry," and his business grew. It's an American dream with a Japanese teacher."
Headed into this summer season, Terry smiles and says of their new location, "Nantucket opened a door for us to stay in the hospitality business, and that's a beautiful thing."
For more information on Bar Yoshi,
visit www.sushibyyoshi.com or call 508-228-1801
Interior design of new restaurant by
C. P. Árkay-Leliever of Fairfield, CT.
Visit their Website at www.arkay–leliever.com