The Sweetness of Candy Canes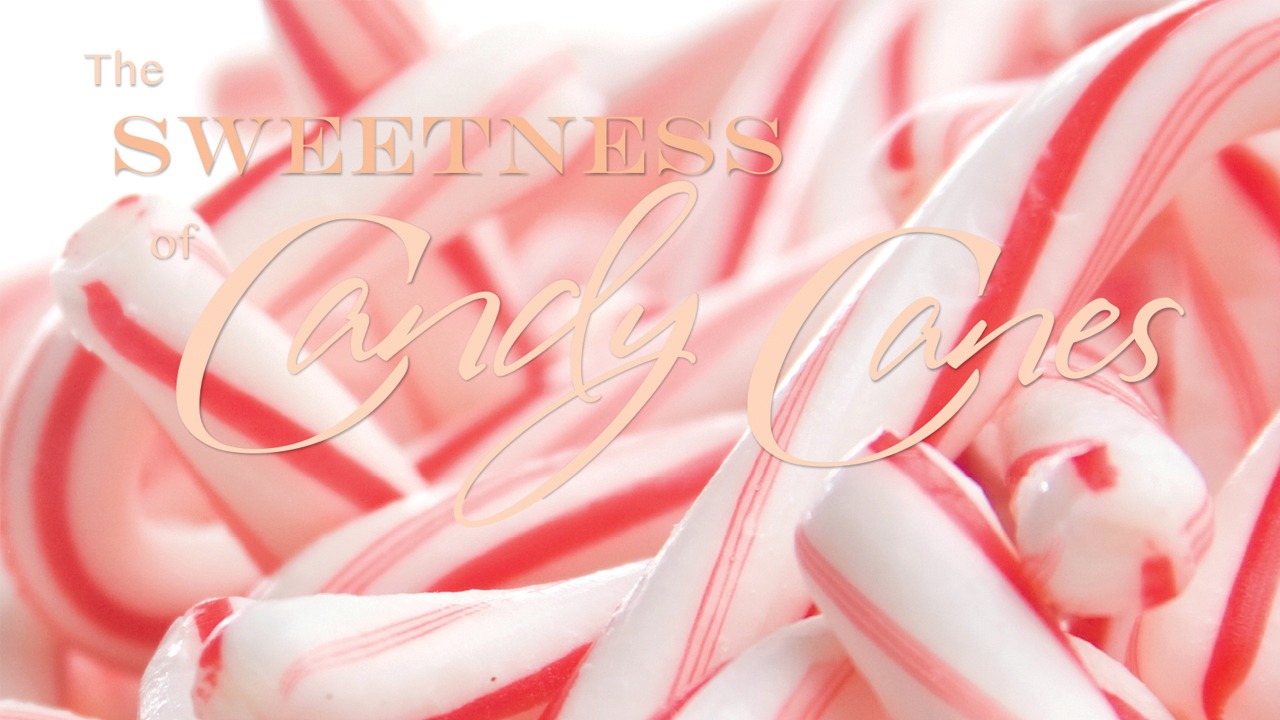 by Karyad Hallam
There are so many different kinds of peppermint candies and a Christmas favorite is the candy cane. It's practical design makes it perfect for crafts like candy cane wreaths and as decorations you can eat.
This festive candy is a symbol of the Christmas season, a reminder of warm holiday memories and Santa Claus. His elves hand them out to children after they sit on Santa's lap or it can be found sticking out the top of a Christmas stocking, a sure sign that Santa has made his delivery to the "good" little children. It can be used to decorate a Christmas wreath or be tucked amongst garlands draped across the fireplace mantel.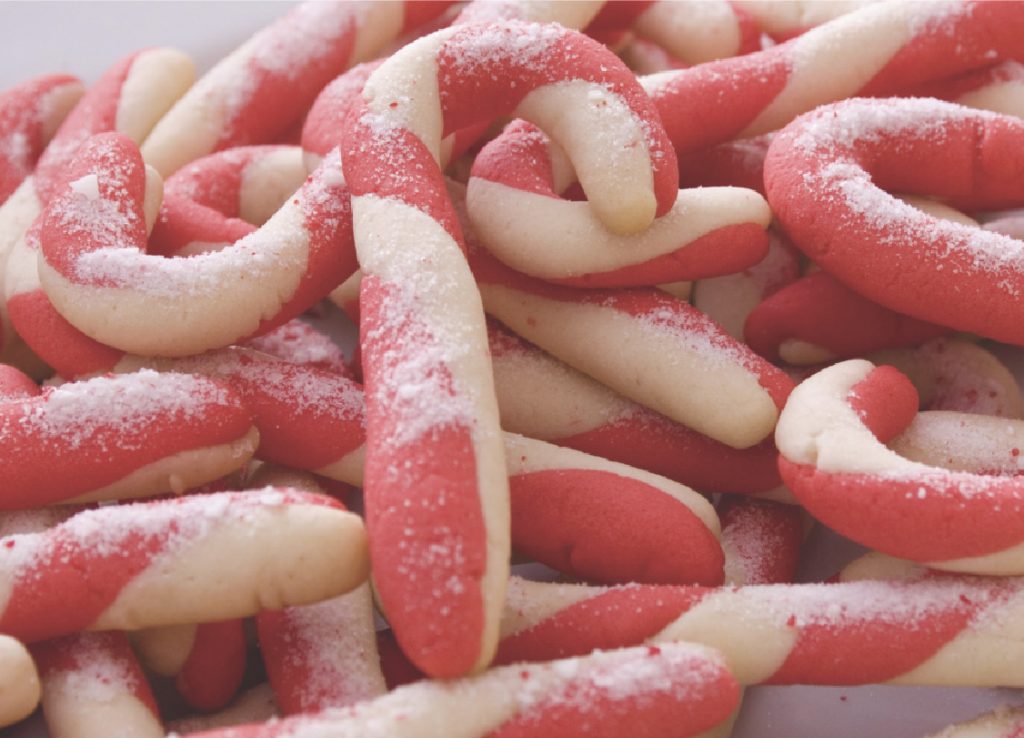 The origin of the candy cane is unknown, but many believe the uniquely shaped confection was introduced to give to little ones during the long Christmastide services held in European churches in the 17th century. It is said that the candy cane was bent at the top like a shepherd's staff to teach children about the life of Jesus, also known as the Good Shepherd.
Peppermint is prized for its soothing yet energizing scent, and in ancient times, its strong flavor made it a valuable trade spice. It is the perfect ingredient for teas, ice creams and confections. Candy canes are made by super-heating the sugar mixture, adding dye, twisting the ropes of cooked sugar together into the signature shape, and then letting it cool. Candy canes most commonly have red and white stripes, but they can be made with any color.
Peppermint candies have always been a wintertime favorite, their "cool" taste representing the snowy holiday months. No matter what time of year, eating a candy cane will instantly make you think of Christmas nostalgia. The red and white stripes are so bold and distinctive, just seeing red and white color combinations anywhere can make you think of the holidays.
Refreshing and flavorful, candy cane treats are edible decorations that give you a window into that most magical of seasons.
Ways to use Candy Canes for the Holidays
Candy Coated Swizzle Sticks
Dip plastic spoons, wooden stirrers or candy canes into
chocolate melted in the microwave (melt for 30 seconds). If they look "too scrawny," just dip into chocolate, crushed candy and dust again. Use as a stirrer for coffee at a Christmas party! Or use to stir hot chocolate on a cold, winter day!

Candy Cane Marshmallows
Use a homemade marshmallow recipe and dip four sides into crushed candy cane. Place on clear plastic plates, wrap with cellophane paper and tie with a pretty ribbon to give as gifts.

Candy Cane Vase
Take an empty metal can, a box of candy canes still in the clear wrappers and glue them to the can. Tie with a ribbon and then fill with red or white roses or any other flower.

Mini Candy Cane Place Card Holders
Take three mini candy canes and put the bottom curves onto the table. Glue two together with a dot of hot glue and a then glue a third onto the back of the first two so that they will stand up. Set a place card into the curves of the front two canes. Write your guests names on them or use to place in front of hors d'oeuvres or cheese at holiday parties.

Peppermint and White Chocolate Popcorn
Pop four quarts of popcorn and place into large bowl. Melt 16 oz. of white chocolate baking morsels and then stir in one cup of peppermint dust (10 – 12 candy canes or 40 mints). Stir chocolate mixture in, coating popcorn thoroughly. Turn popcorn mixture out onto parchment paper to harden. Yummy, festive popcorn.

Candy Cane Dust
Put candy canes into a food processor. Turn on and voila, candy cane dust to sprinkle on whatever you like; from hot cocoa, to ice cream, to the rim of festive cocktail!

This article has been edited. Original article appeared in ONLY Nantucket, Fall/Winter, 2015.