This is a Featured Wedding
Cameron & Jim Eckenrode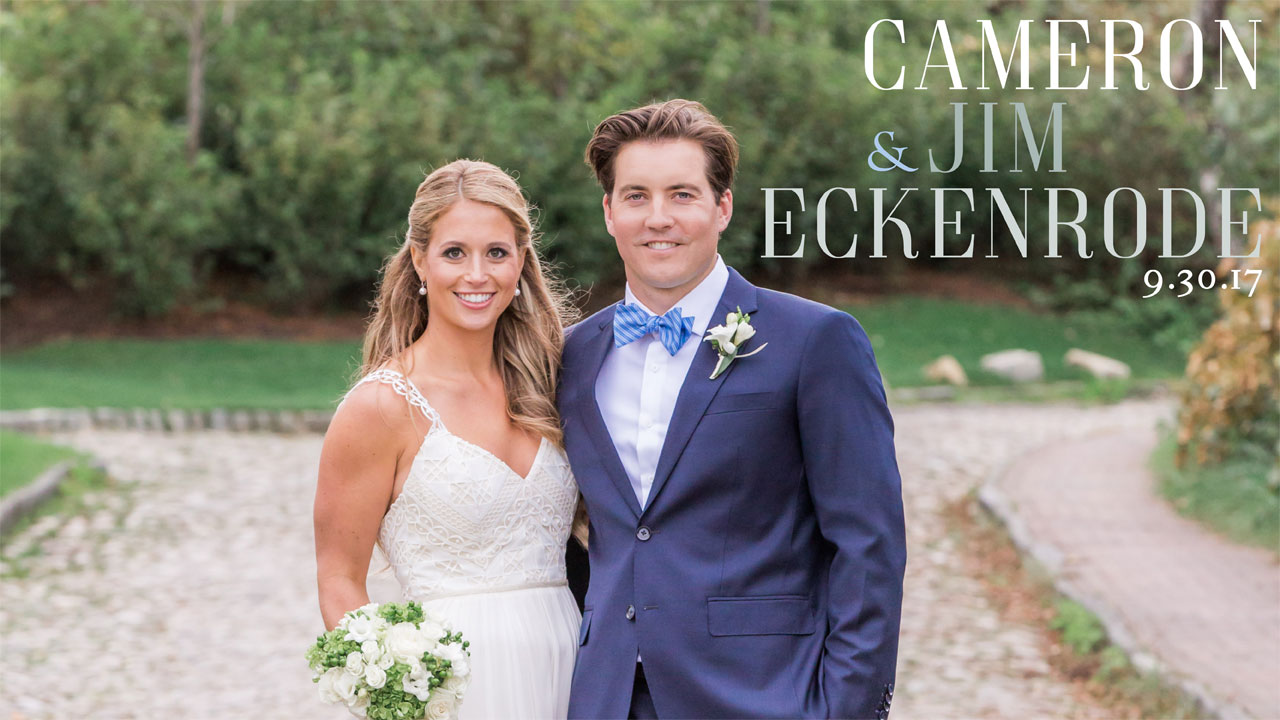 Cami and Jim were married Sept 30th 2017 on Nantucket! They had a heartfelt ceremony at St. Mary's Church with their officiant, Father John Unni, who has known Jim's family for a long time. The ceremony was personal, full of sentimental moments and very humorous.
"I have been coming to Nantucket since I was 5 days old! It has always been a special place for my family and became an important place to Jim as well. He proposed on Dionis beach last summer and we knew right away this was where we wanted to get married", said Cami.
We had our welcome party at Ventuno. I was so excited to see everyone and it was so much fun getting to start the weekend early! When I was in college I worked at Straight Wharf, and all of my siblings have worked there too! We loved getting to celebrate there with a bridal lunch on Friday, a late-night Saturday party and Sunday brunch.
Wedding Planner: David M. Handy Events
Officiant: Father John Unni
Wedding Venue: Nantucket Golf Club
Ceremony Venue: St. Mary's Catholic Church
Rehearsal Dinner: Straight Wharf
Floral Design: Flowers on Chestnut
Music: Splash!
Desserts: Cake Nantucket
Bride's Hair: RJ Miller Salon
Bridesmaid's Hair: Darya Salon & Spa
Bride's Gown: Leanne Marshall
Bridesmaid's Dresses: Dessy in Cloudy, Larkspur and Platinum
Groom's Outfit: Blank Label
Rings: Longs Jewelers
Stationary: The Inviting Company
Rentals and Lighting: Nantucket Tents
This is a Featured Wedding
Inquire here