Favorite Holiday Desserts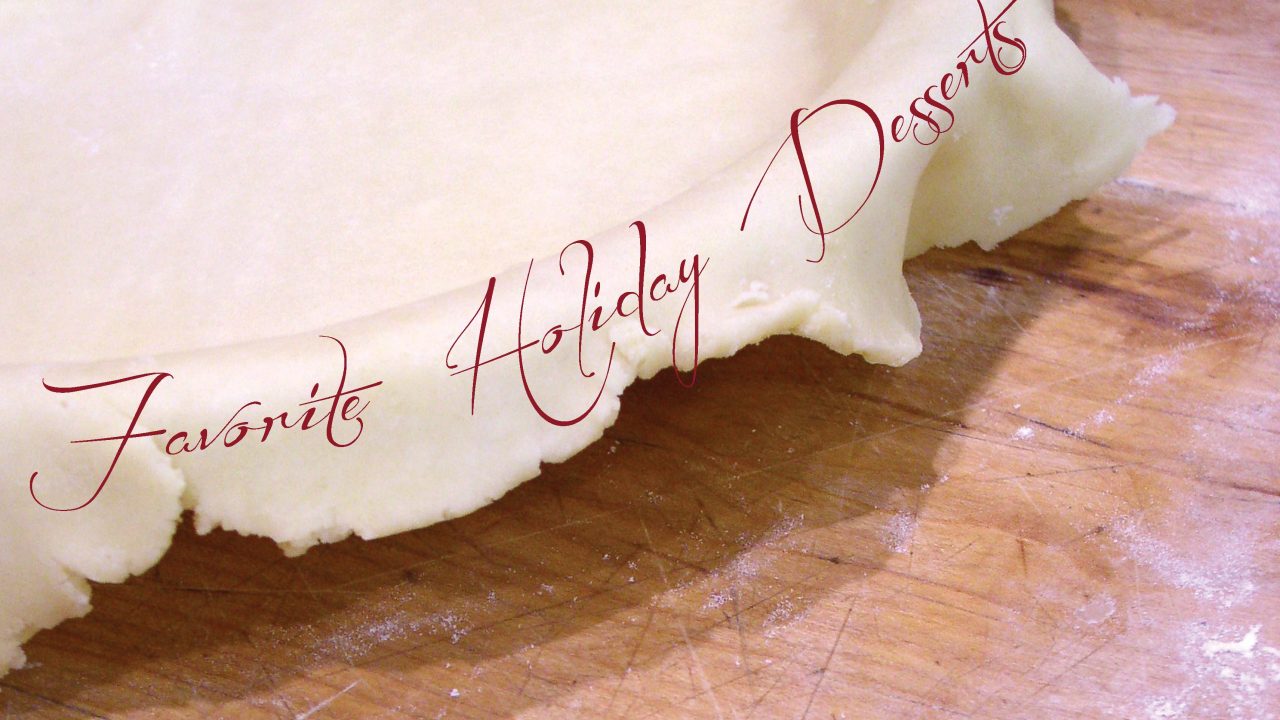 Pies with warm succulent fillings, crisp crusts, whipped cream piled high or melting ice cream as the warm filling oozes out. The best part of pie season may just be the mere smell of one cooking. The smell is undeniable the minute you walk into a house where they are being made.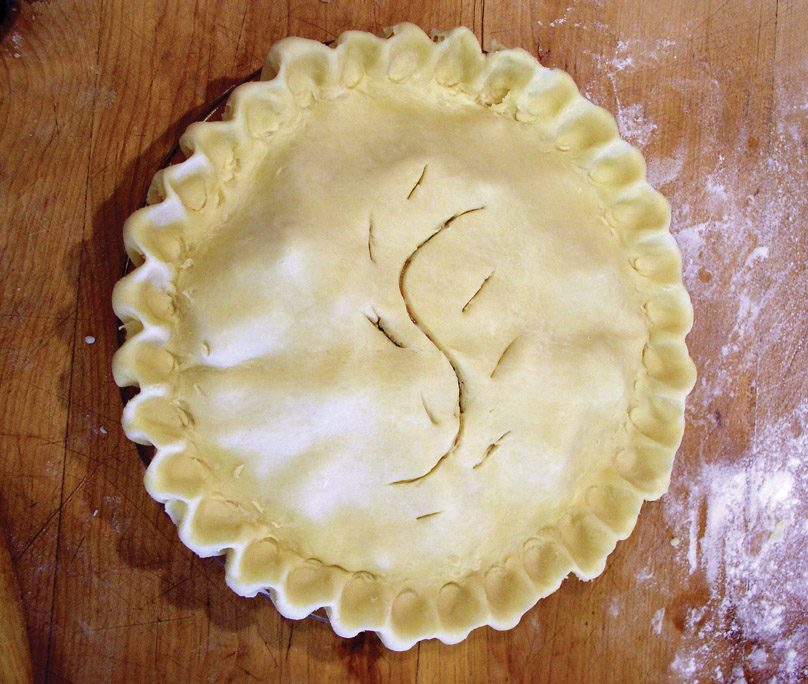 Everyone has a favorite memory of participating in the making of pies for the holidays. Some enjoy tasting the filling, whether fruit, chocolate or cream. Imagine trying to keep from tasting an apple slice dredged in cinnamon and sugar! For me, it is eating small scraps of fresh dough, which I dip into sugar. Family members just seem to fall into the same pie-making duties each year, whether it is rolling out the dough, making the filling or cutting the design into the top crust. That part is left to the family member with an "artistic flair."
Once all of these beautiful pies and desserts are sitting on the sideboard, dreams of anticipation overwhelm everyone as they help to set the holiday table or just walk past them in the dining room. I like to have desserts out on display, on antique cake plates, as it conjures up the phrase "as thoughts of sugarplums danced in their heads". We seem to enjoy dreaming about eating all those holiday sweets! Isn't it part of the season's ritual to figure out ahead of time the decadent dessert you must leave room for?
When dessert time finally arrives, can't you hear the talk at the dinner table? "Oh, I'd like a small piece of the pumpkin and maybe a sliver of the apple and just a tiny, tiny piece of the chocolate." Everyone feels as if they can ask for more than one piece after the first family member speaks up and sets a precedent! Oh, the poor servers! It does create a lot of laughter and teasing – depending upon how many pieces one asks for!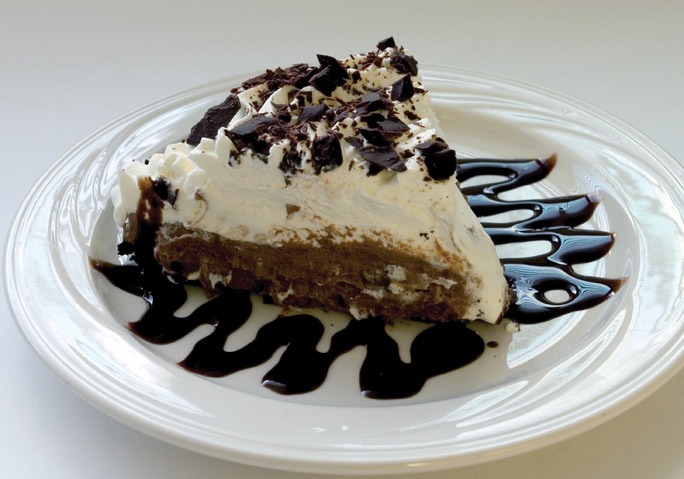 DECADENT CHOCOLATE PIE
6 Tbs. butter
2 c. sugar
2 c. milk
2 eggs
4 squares of baking chocolate
2 tsp. vanilla
Melt chocolate and butter in saucepan on low heat, then whisk in all other ingredients, stirring constantly. Cook until mixture is thick.
Pour into cooked pastry crust, chill and top with whipped cream before serving.
Garnish with chocolate shavings.
Makes two 9″ pies.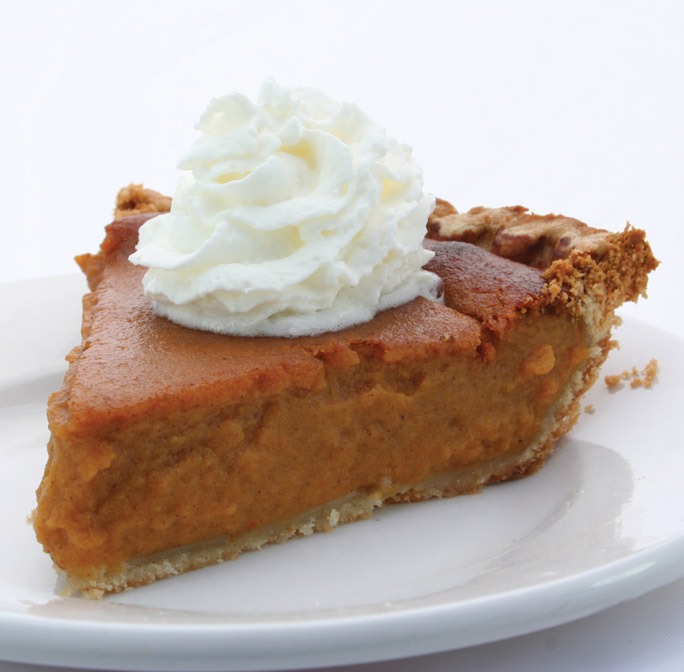 PUMPKIN PIE
1 1/2 c. milk
16 oz. can evaporated milk
3/4 c. sugar
3 eggs
1 tsp. ginger
1tsp. cinnamon
1/2 tsp. nutmeg
1/2 tsp. ground cloves
Combine all ingredients, mix well and pour into an unbaked 9″ pie crust.
Bake at 400° for 50- 60 minutes until center just cracks..
Cool and serve with whipped cream or ice cream.
Garnish with a sprinkle of cinnamon.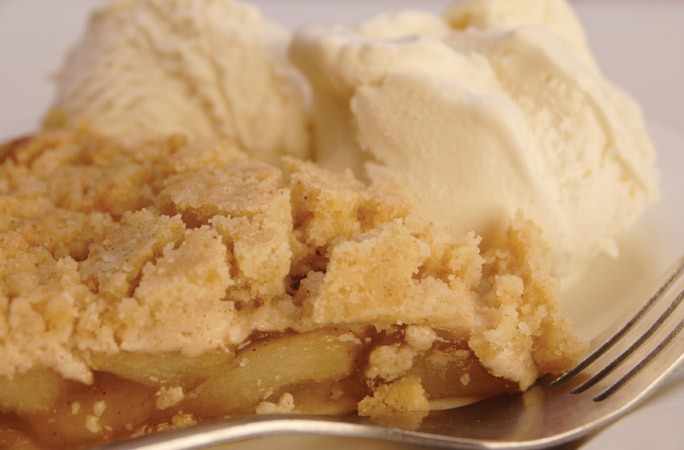 APPLE PIE
8 apples – peeled, cored, and sliced thin
1 c. sugar
1 Tbs. flour
8 butter slices (1/4″ thick)
8 slices cheddar cheese (1/4″ thick)
Mix together sugar, flour, and cinnamon. Spread 3 Tbs. butter over the bottom of an unbaked pie crust. Fill plate 1/2 full with apples.
Next, spread 1/2 remaining flour-sugar mixture on top of apples. place 10-12 pieces of cheese on top of apples. Top with remaining apples and sugar-flour mixture. Top with 6-8 chunks of butter.
Finish with a top crust. Crimp crusts together and make decorative cuts in top crust to allow steam to escape. Makes one 9″ pie.
Bake at 375° for one hour.
Serve with ice cream.
Article edited. Full version available in ONLY NANTUCKET Fall/Winter 2016.