Traveling To Nantucket With Your Pet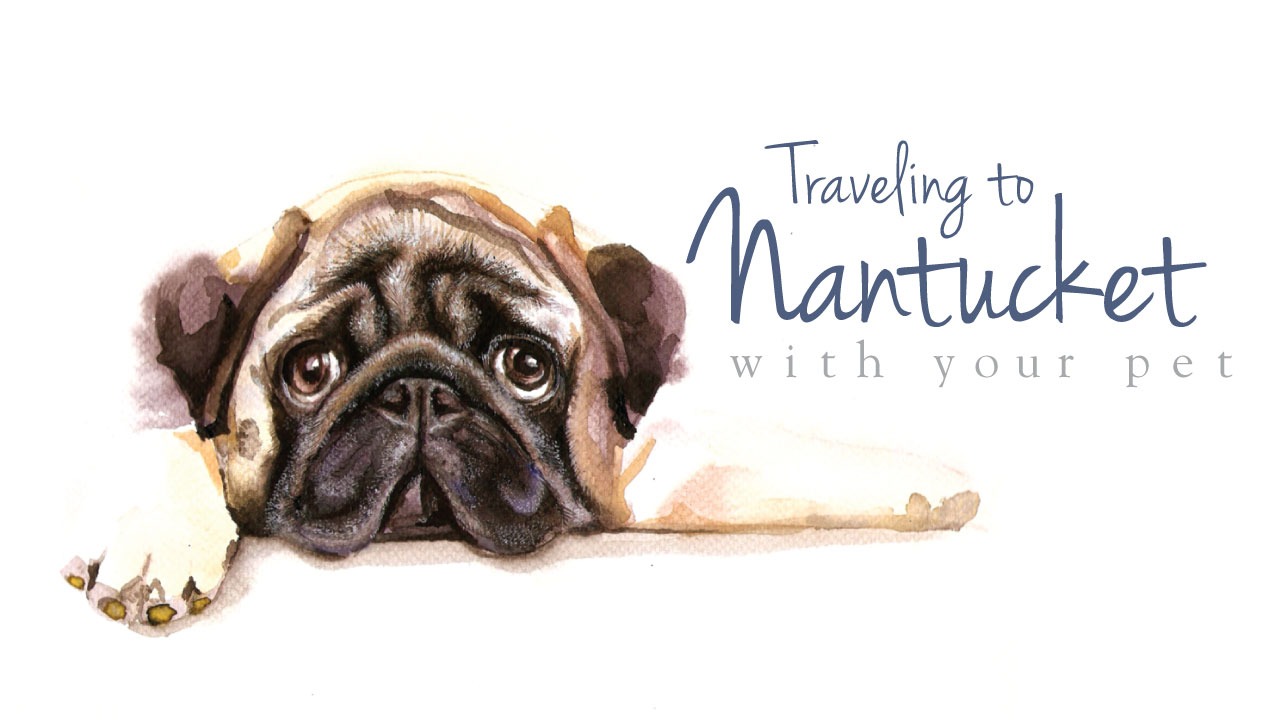 Nantucket is a wonderful place to get away to with your pet. On top of the many enjoyable activities and beaches, the Island has a wonderfully casual, dog lovin' vibe. Whether you are getting gas or going through the drive-up window at the bank, you will usually end up with a biscuit for your traveling companion. Various retailers in town leave water bowls out in front of their stores for your thirsty pooch. Need we say more!
Traveling to Nantucket with your pet is pretty simple. It's really a matter of what is best for your pet. The boats and planes gladly accept pets.
BY BOAT TO NANTUCKET
There are two boat lines that depart from Hyannis. Schedules vary depending on the time of year you are traveling, so be sure to check carefully the dates on their schedules.
The Steamship Authority has two types of service: the fast ferry (1 hour) that operates from April through December and the slow boat (2 hours) that operates year-round. The slow boat also transports vehicles. Pets are welcome on both; however, they must be accompanied by their owners at all times and kept on a leash. They are not allowed in any food service area nor are they allowed on any seating. Pets travel free.
The Hy-Line has a fast boat that operates year-round. Pets are allowed on board. They ask that you keep your pet properly leashed and not allow them on the seats. Pets travel free. Reservations are recommended.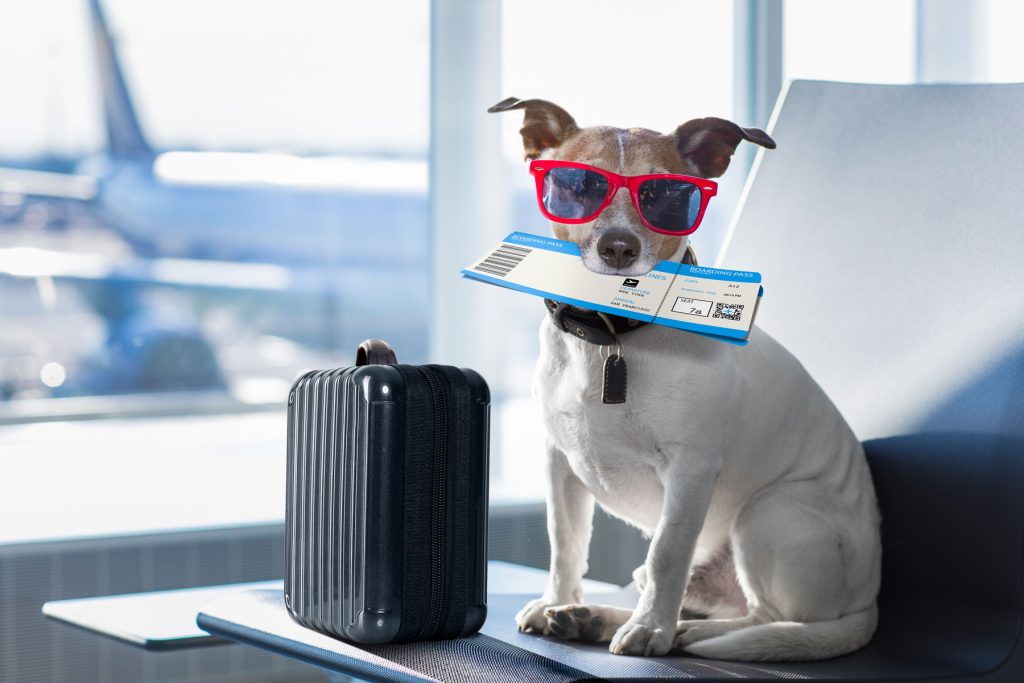 BY PLANE TO NANTUCKET
Cape Air / Nantucket Airlines allows pets on board their planes for a $10.00 fee. Flights take about 20 minutes. It's important that you make a reservation for your pet. The airlines only allow one pet on board, per flight. Multiple pets are accepted if from the same family. Cats always need to be in kennels. Pets must be accompanied by a traveling passenger.
NANTUCKET PET-FRIENDLY LODGING
There are a myriad of pet-friendly accommodations on Nantucket, ranging from hotels and inns to private vacation homes and cottages. One such location is Beachside at Nantucket.
OUTDOOR PET-FRIENDLY ESTABLISHMENTS
Cisco Brewery is super dog friendly, as long as your dog is super friendly. A great place to grab a beverage and just hang out, there is usually some form of entertainment going on in the afternoon. It's also a popular après beach spot.
'Sconset Market is a great place to grab an ice cream cone and go for a walk rich with history. Dogs are not allowed in the market; however on any given day you will likely see a dog tied up out front while its owner is in getting provisions. They always have a water bowl out front for pets. Meander the quaint streets and walk to the beach with your best friend.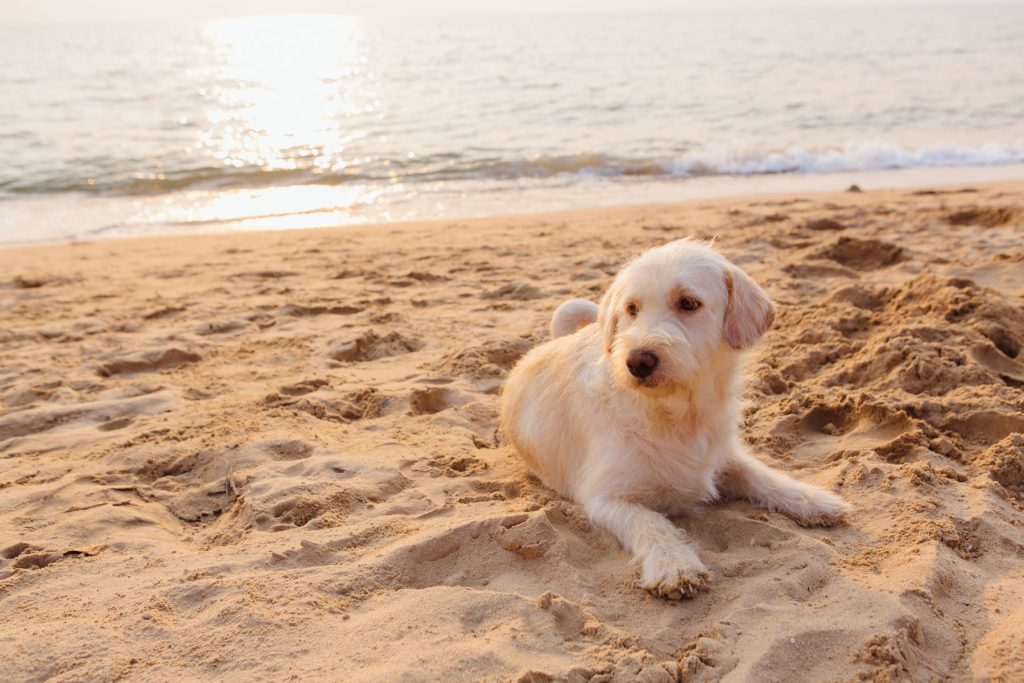 PET-FRIENDLY BEACHES
All beaches allow pets, except some:
Children's Beach, Surfside and Jetties are not so pet-friendly. Cisco, Nobadeer, Madequecham and Madaket are probably the best beaches to go to. Be a responsible owner, pick up after your dog and always keep your dog on a leash.
PET-FRIENDLY WALKING, HIKING TRAILS AND PARKS
Too many to list, but here are a few of the most popular.
Tupancy Links
This has become the unofficial dog park on Nantucket, with lots of dogs and lots of open space. There is a well-groomed dirt path that makes a loop for a good 20-minute walk. You will find dogs on and off leash. If your dog does not like other dogs, this may not be the place to go. If it's a very hot day, keep in mind there is barely any shade. There is an off shoot to the path that takes you to a 42-foot bluff with a beautiful view of the ocean. It's a good idea to keep your dog on a leash if you decide to head to the bluff.
Sanford Farm
This is a very popular walk that leads to the beach. It is, however, a six-mile round trip. If you are up for the long walk, make sure to bring a source of water for you and your dog. You will find fellow dog owners, joggers and bikers on any given day. The terrain varies and offers many scenic views. There are a few ponds along the way. It is not recommended to let your dogs drink from the pond.
State Forest
A great place to walk your dog, especially if it's a hot day. The trails are nicely shaded with hardwoods. The only drawback is the new Disc Golf Course, so watch out for flying discs. There is not one specific trail to take, as they are sort of all over the place. You can't really get lost, and it makes for a fun adventure.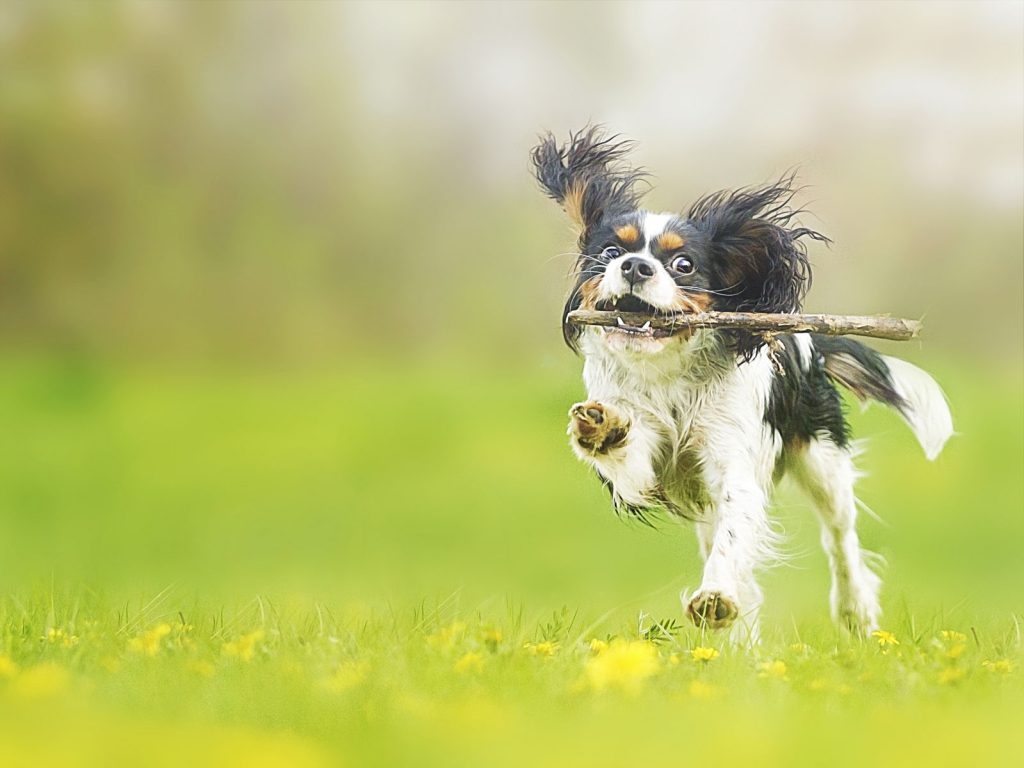 USEFUL INFORMATION
Yes, Nantucket has ticks. Make sure to have your dog treated with a tick preventative. It's also a good idea to comb them down after any adventure.
Make sure that your dog's ID tag has your cell phone number on it. If your pet does stray and seems to be lost, you can call:
Nantucket Safe Harbor for Animals 508-825-2287
You can also friend them on Facebook and make a post as soon as you realize your pet is missing. There are many locals who care greatly about the welfare of animals. Getting the word out is the most effective thing you can do.
The Nantucket Police Department 508-228-1212 (do not call 911).
Many times people will pick up pets if they seem to be lost or are in a dangerous area. Having a good tag can save you money and make life a lot easier for both parties.
If you have an emergency or need to see a vet, check the Nantucket Phone Book.