Northern Exposure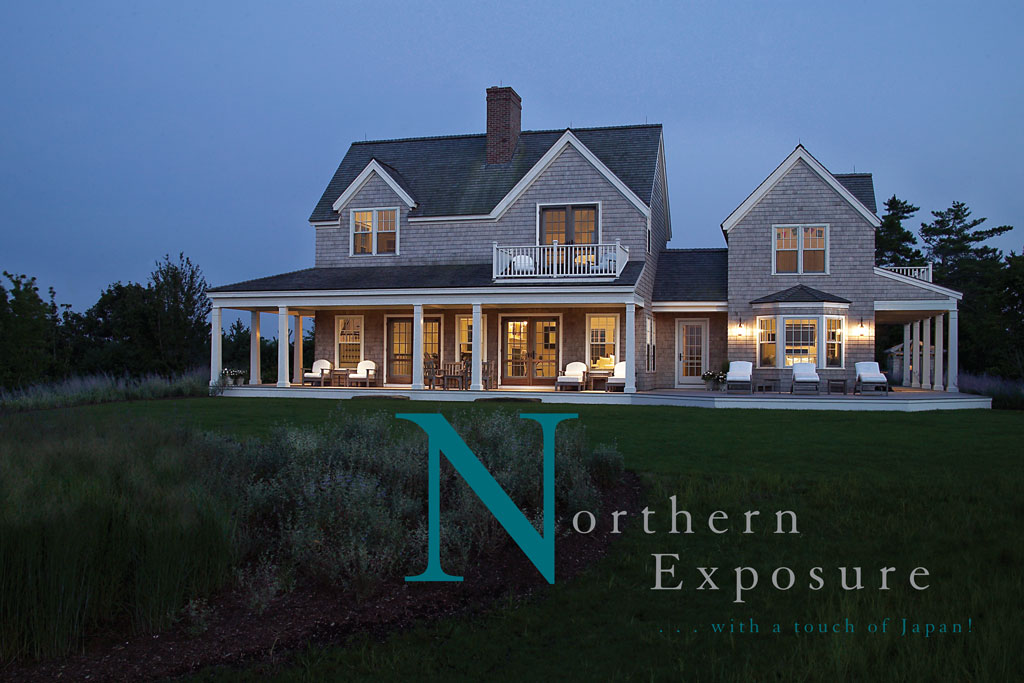 by Andrew Spencer
photos by Jeff Allen
Architect: Nantucket Architecture Group
Nestled on a quiet street right here on Nantucket sits a truly remarkable house with some fascinating architectural features. Situated on the property are two buildings, a main house and a guest house.
The original owners only wanted a single bedroom in the main house, feeling that the guest house was sufficient for their grown children who came to the island to visit from time to time.
The home has undergone some renovations under the expertise of the Nantucket Architecture Group (also the same architect for the original owner), including a home theater in the basement and a home gym in what was once the garage.
The new owners opted for a second bedroom in the main house. The property was created as a sort of family compound, with what architect Bill McGuire described as "more outdoor space than indoor space," featuring a spacious lawn, generous decks and pergolas and an outdoor shower that was soon to be transformed into something unique.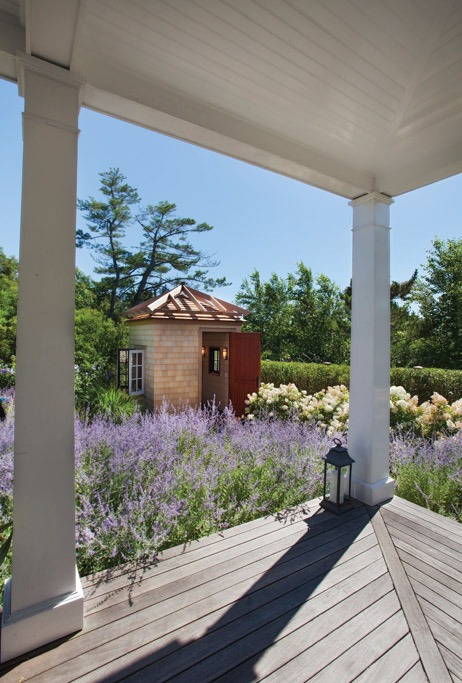 The outdoor shower is gone, too, replaced with a magnificent Japanese soaking tub. The tub itself was constructed in Alaska out of hinoki wood, but it represents much more than merely a place in which to bathe.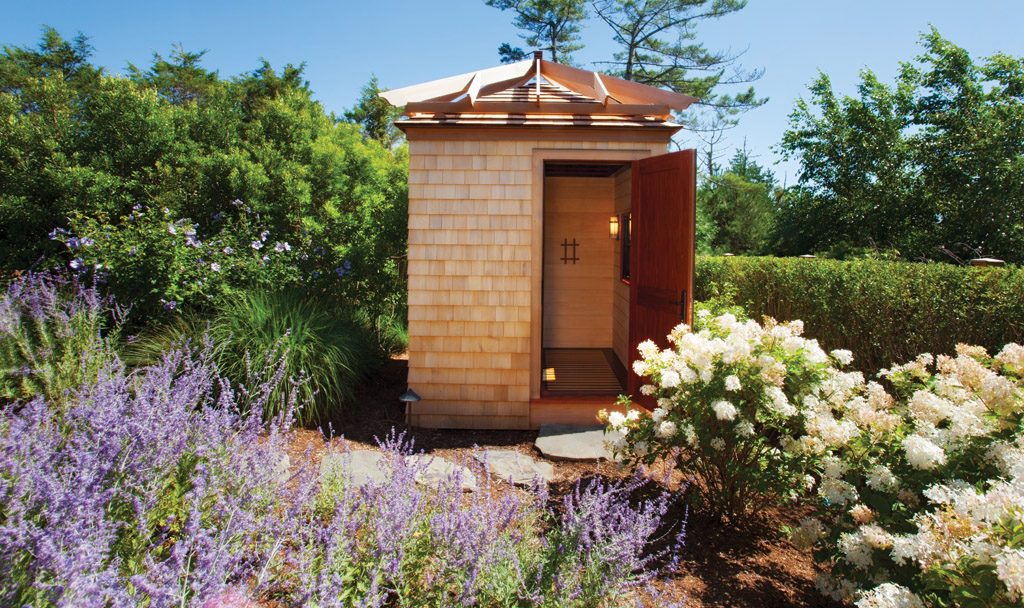 In the Japanese culture, the end of the day is the time for a long soak in a tub. It is a time of purification and relaxation, and the preferred material for constructing the tubs is hinoki wood, a lemon-scented wood that comes from a cypress tree found only in Japan. The Japanese treat hinoki with the greatest of reverence, using it for the construction of palaces and caskets for the country's emperors. It is highly valued, too, for its aromatherapy properties, which include the ability to reduce stress.
And while we can't recreate the sensation of soaking in a warm bath inside a hinoki wood tub, perhaps the following photos will give you a sense of the relaxation that the home owners find in their own Japanese soaking tub situated in a pastoral setting.