More Than Just A Bakery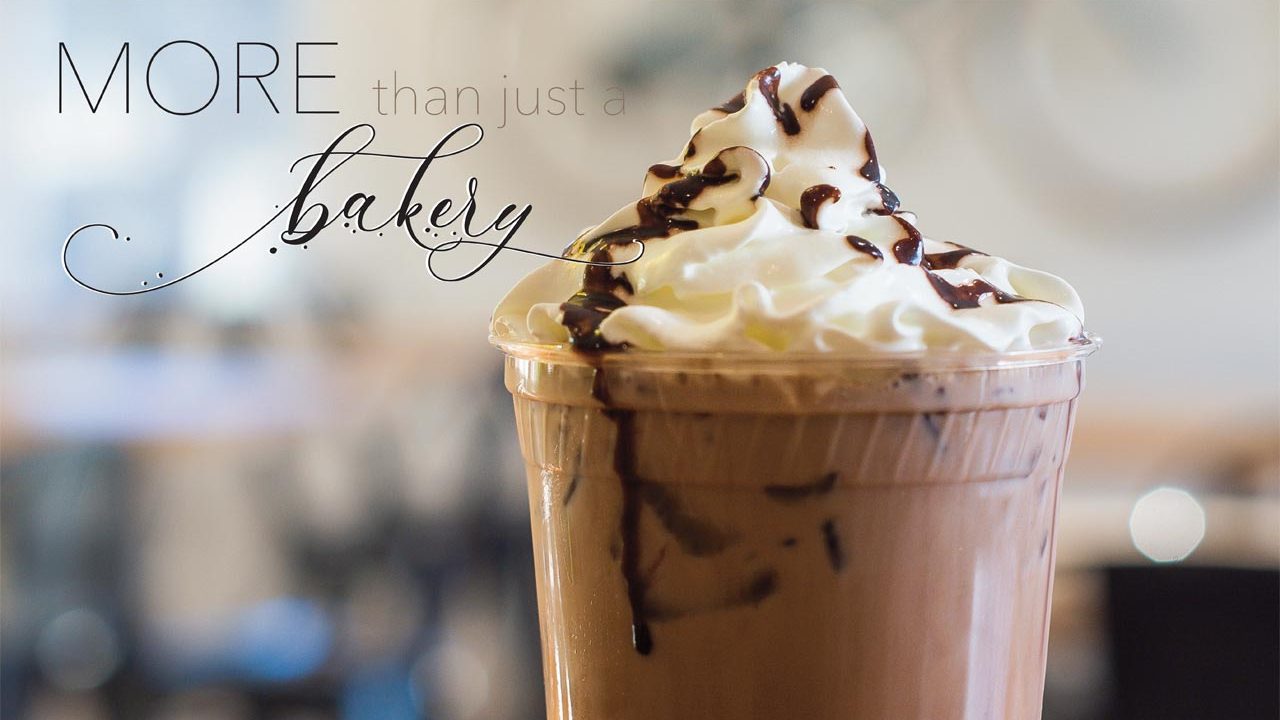 by Rebecca Nimerfroh
Photos by Rebecca Love Photography
Rebecca Moesinger was ready for a change. The Milton, Massachusetts resident (originally from Hingham, Massachusetts) and former owner of the successful wedding cake business Konditor Meister was looking to start another business somewhere new. The year was 2011, the real estate market optimally priced, but of all the spaces she toured, nothing felt quite right. That is, until a property on Nantucket caught her eye. Rebecca had always loved Nantucket, having come on vacation with a friend's family growing up, and the house for sale, just a bit out of budget sat at the busy intersection of Surfside and Bartlett. "I came to see the space and I saw all these cars driving by," Rebecca says. "I thought 'Ok, interesting.' And then the price dropped." Rebecca then purchased the property, and began the painstaking process of transforming that space into the gorgeous and bright café it is today. Rebecca continues to do wedding cakes at her Nantucket location at 41 Surfside Road.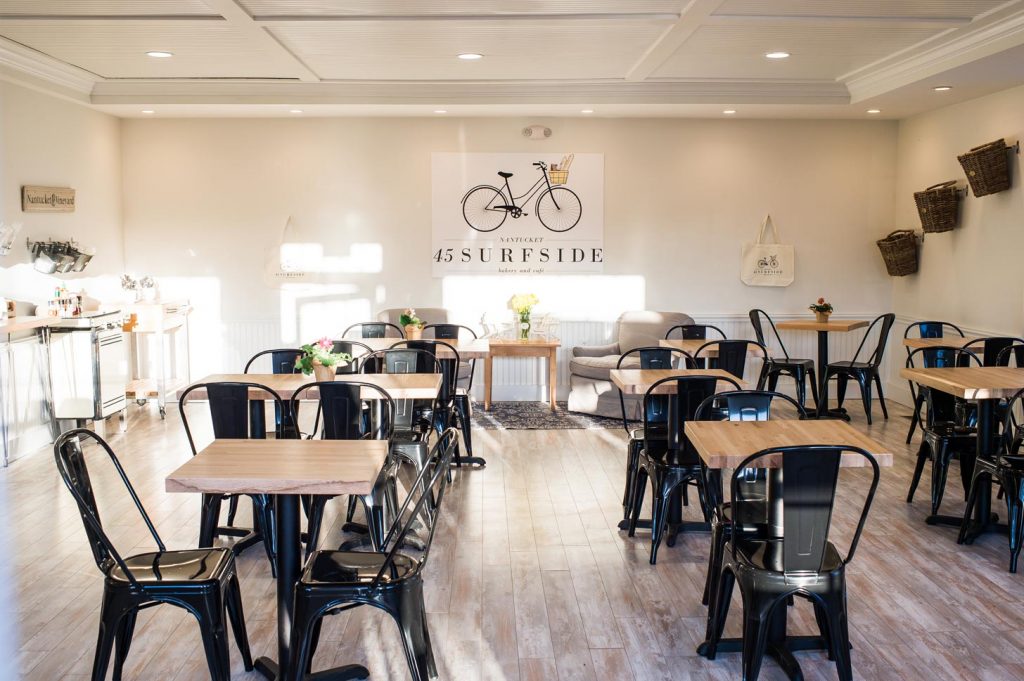 Known for their stunning wedding cakes, 45 Surfside Bakery and Café is more than just a bakery, with a delicious menu of fresh sandwiches, salads, pizzas, coffee drinks and most recently, the addition of beer and wine. Open seven days a week, it is clear Rebecca believes in the value of consistent, hard work, although she'd be the first to admit a day in the kitchen is anything but hard."It is always different and interesting every day," Rebecca says. "I never drag my feet to get here."
Growing up as one of eight children, Rebecca volunteered her way into the kitchen of her family home when her mother had chosen to return to work. Tasked with preparing family dinner every night, Rebecca laughs and says, "It was one horrible meal after another," but with her father's encouragement, she continued on. "Every day I cooked and I just loved it."
As for a career, Rebecca didn't quite know what she wanted to be when she grew up. "I really enjoyed cooking, but I didn't know that was something I could do because I didn't see people like myself, young women cooking. The only time you would see anything remotely close to it was Julia Child. I would watch her and think, well heck, she's cooking for a living, so why can't I do that too?"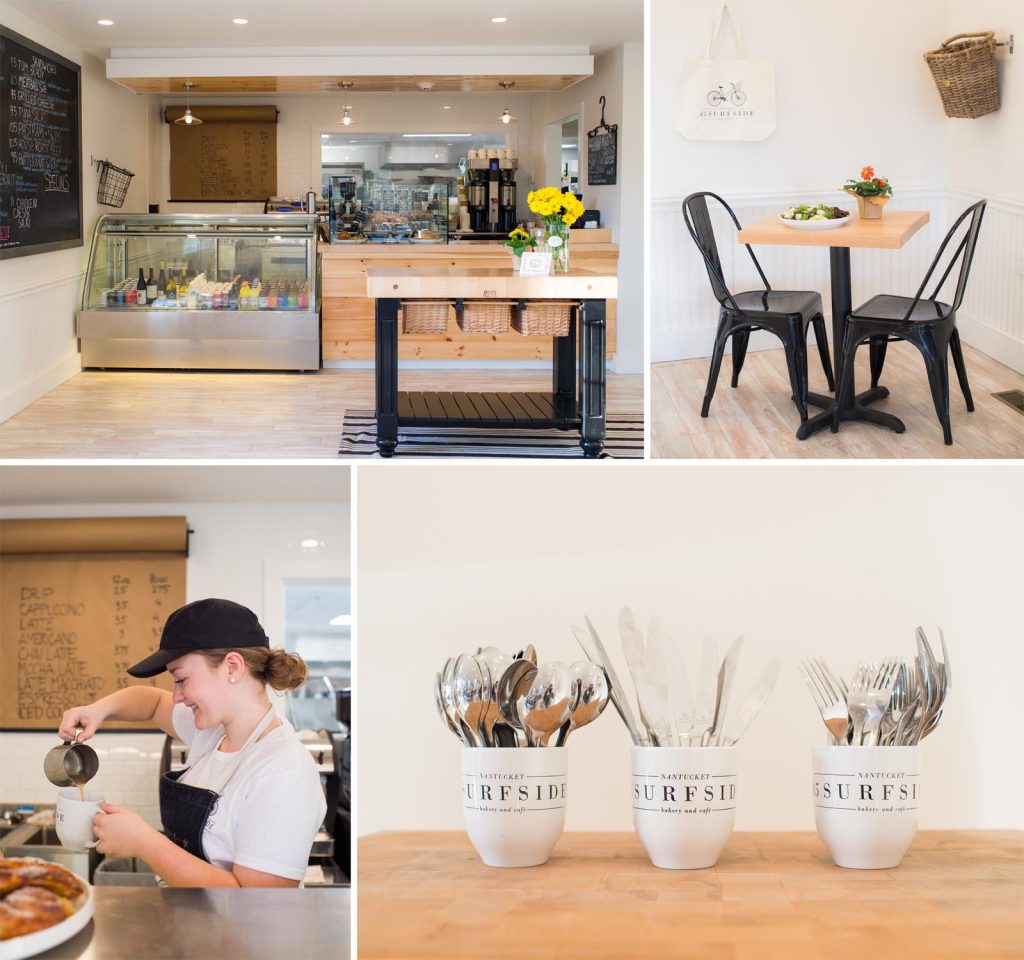 Rebecca attended the University of Massachusetts Amherst, graduating with a degree from their restaurant and hospitality program, but instead of management opportunities after graduation, she felt a desire to work in the kitchen of a restaurant, and so she did, starting at The Front Page Restaurant in Charleston, Massachusetts, ultimately working her way up to the Park Plaza Hotel.
After years at the Park Plaza, Rebecca heard the Ritz Carlton had an opening in their Pastry Department. "People had told me that was a field I might want to go into because I'm so particular. And I loved it." Rebecca approached this new position with an incredible dedication, at night taking recipes home to study so she'd be ready to go the next day. "I don't want to pat myself on the back too much, but I learned really fast. I think it's because I cared and paid attention." It was in this kitchen that Rebecca met pastry chef Günther Mösinger; the two fell in love, and eventually decided to start a business all their own. Thus, the wildly successful bakery Konditor Meister was born.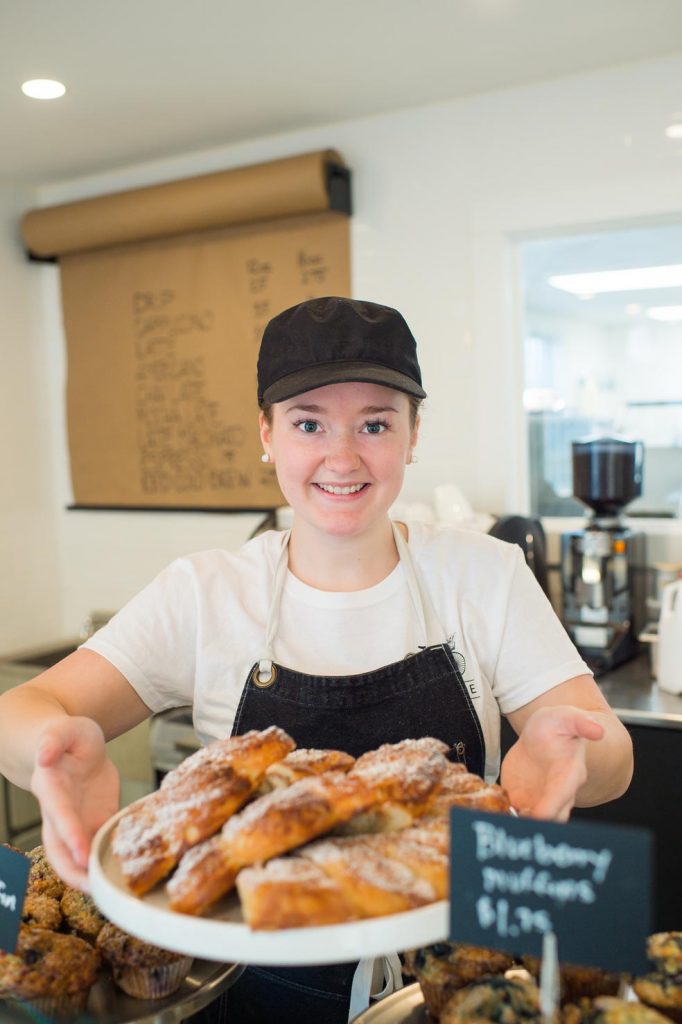 "We killed ourselves," Rebecca says of their bakeshop Konditor Meister, the name literally meaning pastry chef in German. "We worked from 4 o'clock in the morning until 9 at night, every day, seven days a week." But despite all the hard work, Rebecca attributes their success to the fact that they could actually make a delicious cake, one that you would actually want to eat. "People want a good product that does more than just look good. You just have to use good quality ingredients and bake it right, and know what you are doing. And on that premise, that's how we started. It was one cake at a time."
Rebecca says that flavors in all of her cakes represent the actual, true flavors they are. "When we said we were putting hazelnut in a cake, we weren't putting something in it that tastes like hazelnuts. We used hazelnuts." Rebecca, who has since sold her half of Konditor Meister to her now ex-husband and has clearly continued this dedication to pure ingredients, continues, saying, "And that's what people are finding here too. We do make some pretty spectacular cakes. When a cake walks out on a Saturday … people will say, 'Can you do that?' And I say 'This is what I do.'"
All cakes are made to order, are never frozen, and despite, offering a menu of various flavor options, the sky is the limit in terms of what Rebecca can prepare. A local favorite, however, is the Strawberry Grand Marnier, a golden chiffon cake paired with white chocolate mousse, strawberries and Grand Marnier. "This is why I love when Brides get a cake with fruit in it because when you slice it, it's obvious that cake wasn't made on Monday," Rebecca says. "It had to have been put together yesterday, and it was."
Among the other menu items offered besides cake, Rebecca insists the use of house made ingredients make everything taste so delicious. In the Tom Brady, for example, a roasted turkey sandwich, Rebecca pickles the pickles that she puts in its herb aioli. Coffee drinks are served up with house made chocolate and caramel sauces, and the tomato sauce (as well as the dough) for the pizza is made from fresh ingredients on a daily basis. It's easy to assume that only this type of dedication could belong to a baker. "The ingredients that I'm using are fabulous," Rebecca says, "which is why you don't see a display case. I can't have a display case because I can't afford to throw it away, nor can the customer afford to pay for all that to get thrown away."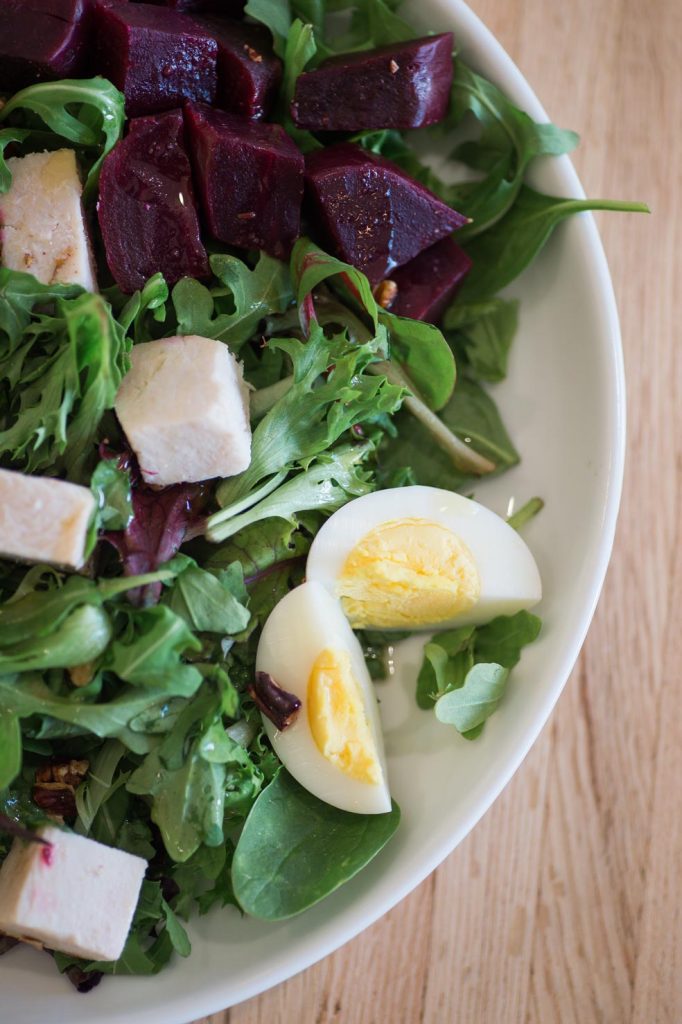 With Rebecca's passion found in her selection of the freshest ingredients, it is no wonder that she finds joy in creating new recipes every day. "There are recipes that I've been working on for years that are still not ready," she says. And for everything else, she relies on her sharp-witted, honest daughter Portia to taste test. Portia works tirelessly alongside her mother in all day-to-day tasks at the café, manages their social media accounts, books bridal appointments and much more. "I'll say, 'Oh, this is really good,' but the problem is, they're all really good," Portia says. "Then the real challenge is for my mom to be honest with herself."
"Oh, no," Rebecca says with a smile. "The customers will let you know."
As seen in CUISINE, 2018.
Click here order this publication.