STAY SAFE ON NANTUCKET
Know the phases for reopening businesses, attractions, and public venues this season on Nantucket. Updates to state guidelines and the four-phase approach outlined below can be found here.

Phase I 
Beaches remain open
Retail Stores can offer curbside pickup or delivery
Golf Courses are Open
Restaurants continue to offer curbside pickup, takeout or delivery
Real Estate can now do showings by taking all health precautions, such as social distancing and wearing a mask
Pet Grooming, Hair Salons and Barbershops
Houses of Worship
General Office spaces
Phase II: "Cautious"
Hotels and short term rentals
Personal Services: nail salons, massage therapy, day spas
Day Care Centers
Restaurants may offer dine-in
Beaches remain open
Phase III: "Vigilant"
Performance Venues
Museums
Casinos
Phase IV: "New Normal"
Most businesses can now open while maintaining safety and health precautions for the protection of others. This includes large arenas.
Thank You to Nantucket's
First Responders!
For non-emergency concerns or questions about COVID-19
call 508-325-4111
or contact Nantucket Police Department at 508-228-1212.
For emergencies Nantucket community members are still urged to dial 911.
We are grateful for Nantucket's police, fire department, and the team at Nantucket Cottage Hospital for their service during this challenging time.
Information from Nantucket Cottage Hospital, including Daily Nantucket COVID-19 testing updates from Nantucket Cottage Hospital can be viewed here.
---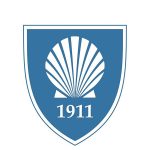 Nantucket Cottage Hospital
To stay up to date on local COVID-19 news and information visit Nantucket Cottage Hospital's website.
Nantucket Cottage Hospital requests those with symptoms of COVID-19 to please call ahead before going to the hospital, 508-825-1000.
---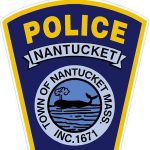 Nantucket Police Department
For questions or concerns about COVID-19 , email covid19@police.nantucket-ma.gov
You may also contact the COVID-19 Police Department Hotline: 508-325-4111.
---
Nantucket Fire Department
The Nantucket Fire Department may be reached at 508-228-2324.
---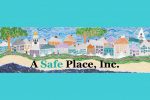 A Safe Place Nantucket
A Safe Place provides free, confidential services to survivors of domestic violence and sexual assault. 24-hour hot line 508-228-2111
---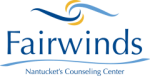 Fairwinds Counseling Services
Fairwinds—Nantucket's Counseling Center is taking care of the mental health needs and physical security of our clients and staff via remote services during the COVID-19 pandemic. Call 508-228-2689
---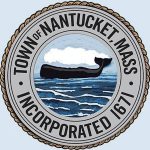 Town of Nantucket
The Town of Nantucket has additional resources for updates and information for our community during the COVID-19 pandemic.
Click here to learn more.
---
We also thank our island's everyday heroes in continuing to serve our community's daily needs!

A Safe Place Nantucket
Mental Health Resources and Support Providers
Nantucket Food Fuel Rental Assistance
Supermarkets and Grocers
Pharmacies
Rubbish Services
Veterinarians
Postal Workers
Delivery Services