A Love Story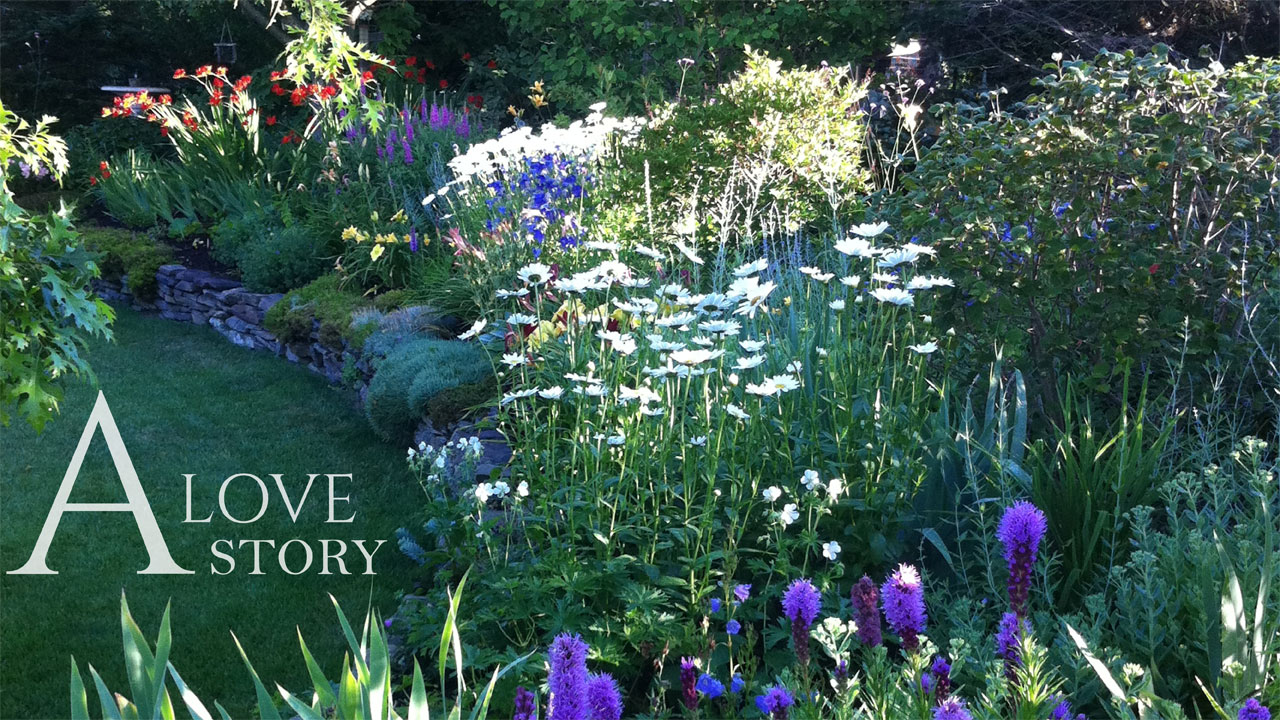 by Andrew Spencer
Nantucket is the sort of place that is synonymous with love. First-time visitors to the island talk about love at first sight, as they are immediately entranced by Nantucket's natural beauty and historic charm. Spend a single wedding season on the island and you will quickly learn that more than one happy couple has chosen Nantucket as the place to promise their eternal love. And there are even those year-round residents who have found their calling on this little patch of sand, doing what they love and living the dream of never actually working a day in their lives.
And there are those select few who have hit the amorous trifecta: they fell in love with Nantucket, fell in love on Nantucket, and do what they love as year-round Nantucket residents. Local landscaper Deborah Wilson of Deborah Wilson Garden Services, LLC. is one of those lucky souls.
"It's a love story," Deborah said recently of how she ended up living on Nantucket. Originally, from Ohio, Deborah came to Nantucket to visit some friends some thirty-odd years ago. And stop me if you've heard this one before, but she fell in love with the place. "I'm a wash ashore," she said, "but Nantucket really is home."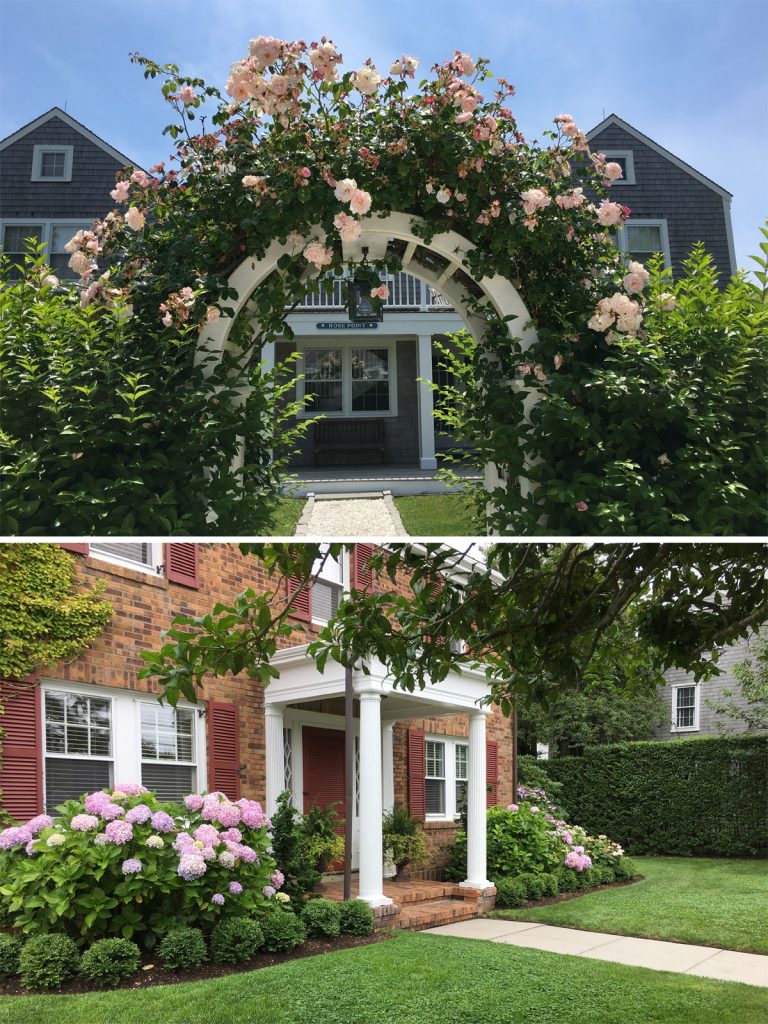 But there's more love to this story. On that fateful visit, wouldn't you know it; Deborah met the man whom she would eventually marry. Her story is already the stuff of Hollywood legend, but like they say on the TV infomercials, wait, there's more.
Deborah's professional training is in ornamental horticulture and floriculture, which is a very fancy way of saying that she knows just about everything there is to know about planning and maintaining a beautiful garden. That professional background – Deborah's other love – led to her starting her own landscaping company in 2000. And with the establishment of Deborah Wilson Garden Services, she'd hit that elusive jackpot of love.
However, as anyone who has ever run a business knows, more often than not, the boss is usually stuck in the office handling the administrative end of things. And while she does her fair share of administration duties, running the business out of her home, Deborah prides herself in literally getting her hands dirty. "The hat I wear is part administrative, but I'm also a very hands-on boss," she said. "I think of myself as the creative and motivational energy behind the name."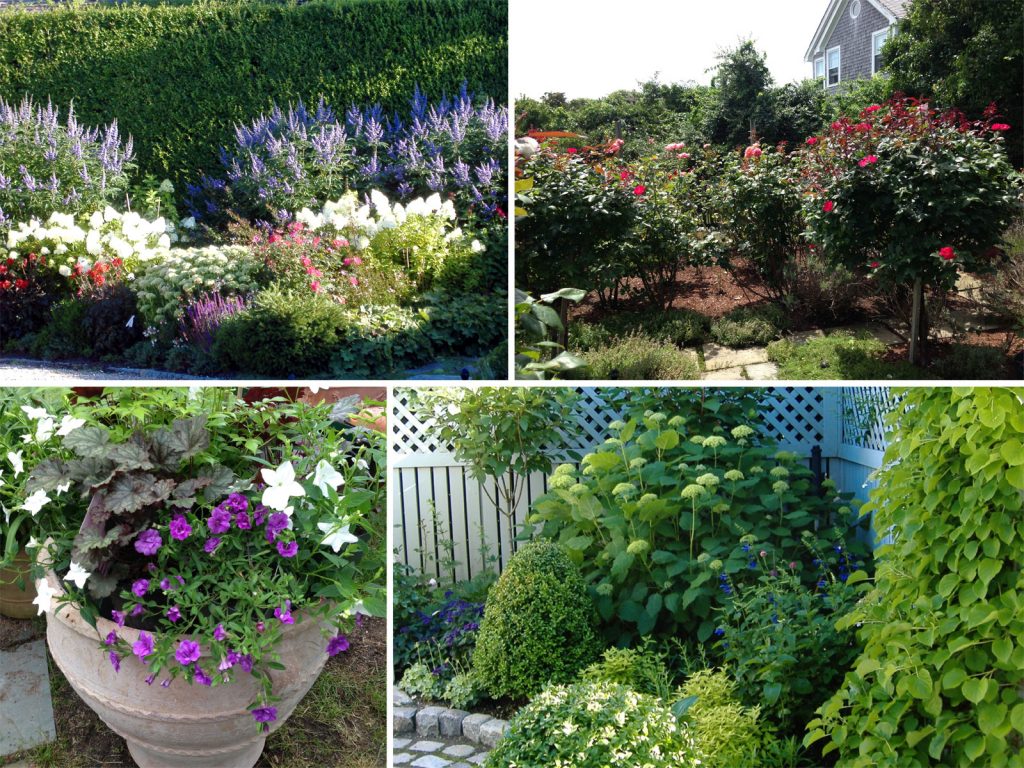 That energy and hands-on nature are both present from the initial meeting Deborah has with any potential client. "When I first meet with a client in-person, it's a lot about getting a feel for each other," she said. "I want to make sure I am the right person to execute their vision. I want to make sure that I can meet their needs." And while she is happy to offer suggestions, she remarked that most of her clients have a pretty firm idea of what they're looking for in their garden.
Once the landscaping is designed and installed, of course, the real work begins. After all, that garden isn't going to weed or maintain itself. Deborah knows that all too well, as she's right there in the weeds, so to speak. Part of her professional ethos is an understanding of the quirks and peculiarities of a particular garden, and the only way for her to make sure that each specific garden is being taken care of exactly as it should be is for her to be the one seeing it firsthand. "I value the ongoing relationship I have with my clients," she said. "And I value having an in-person relationship with my clients and their gardens."
As a way of maintaining that level of personal service, Wilson employs a small crew of fewer than six landscapers at any time. "I'm really happy being the size I am," she said of her crew size. "It allows me to maintain an intimate relationship with my clients and that kind of professional interaction works well for me."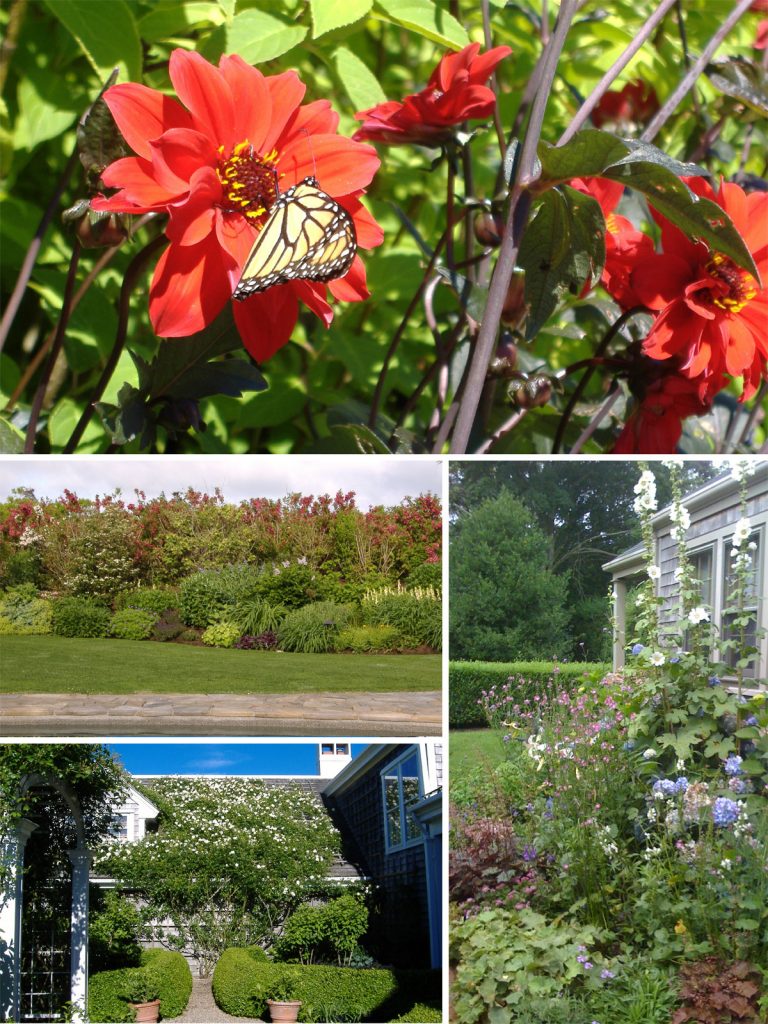 Wilson's services aren't limited to garden care, however. "We're a design and maintenance company," she explained. "In addition to garden services, we do full-service lawn and hedge care, beds and borders, and window boxes. I've got a specific interest in colorful borders and planters." Clients can custom tailor their services, which includes the option for fully organic services. "It's all about what the client wants," Deborah said.
Anybody who's ever tried to grow anything other than daffodils on Nantucket knows that a newly planted garden is oftentimes nothing more than a dinner buffet for the island's burgeoning deer population. If that law of nature has you nervous about planting yet another garden this year, rest
assured that Deborah has experience in deer-proofing gardens. "I tend to employ a variety of items for deer control," she explained. Those strategies include plant selection, particular sprays, and physical barriers, all with an eye towards minimizing the impact on both the visual and natural environment, while still discouraging the deer from munching on your garden.
Before you start thinking that all of this personalized service from a highly trained expert who takes a personal interest in maintaining your garden will cost you a king's ransom, you can put those fears to rest. "I can work with just about any budget," Deborah said. "I have the experience to tailor plans to what the client wants to spend." So, whether it's an elaborate spread that rivals Giverny or something more simple, Deborah can work with you and your budget to create and maintain the garden of your dreams.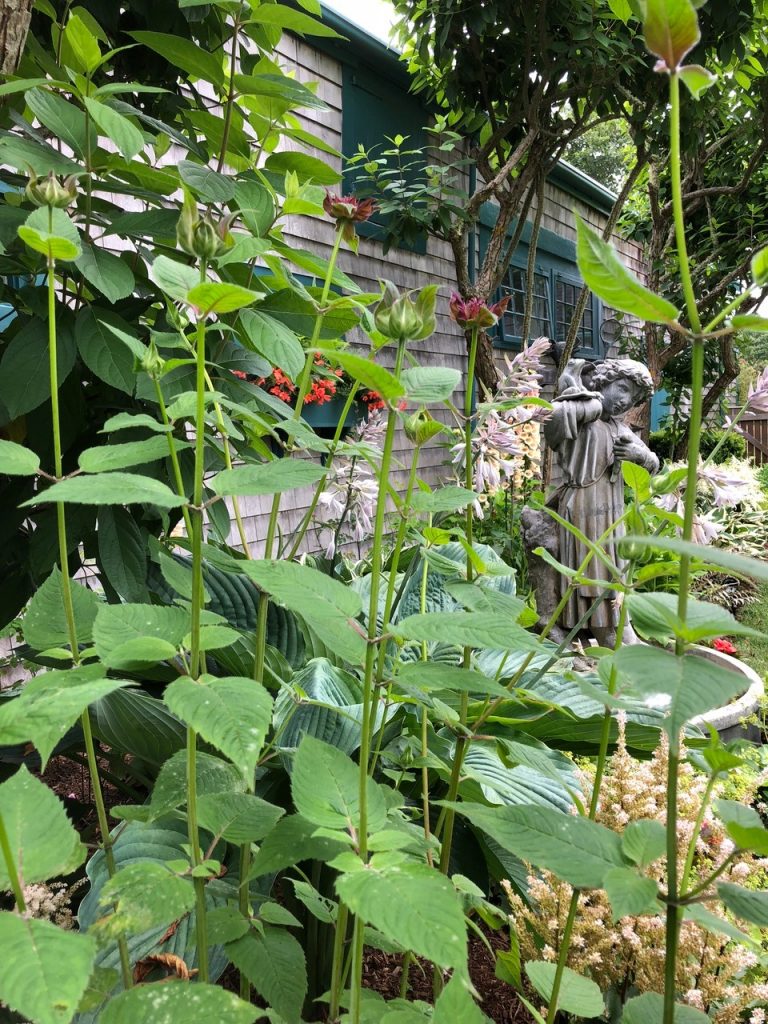 When you've reached the level of expertise that Deborah Wilson has achieved, it's safe to say that you know a few things about flowers. When you're a writer whose most recent claim to gardening fame is keeping a bamboo plant alive on his desk, it's safe to say that you can always benefit from gardening advice. So given the chance to ask, I had to find out Deborah's favorite flowers. I will admit that I expected something typically Nantucket, as in daffodils or hydrangeas. So, you can imagine my surprise when she told me that salvias and digitalis (also known as foxglove) were her favorites. After Googling the names – see above regarding my lack of anything resembling a green thumb – I could see why those topped her list.
Deborah Wilson is living that dream life that so many of us envy. She lives on an island that she loves, with the person that she loves, doing what she loves for a living. "I think I can say it's a very rich life that I've been leading for the last thirty years," she said. Or you can just call it what it really is: a love story on so many levels.