Your Wedding Colors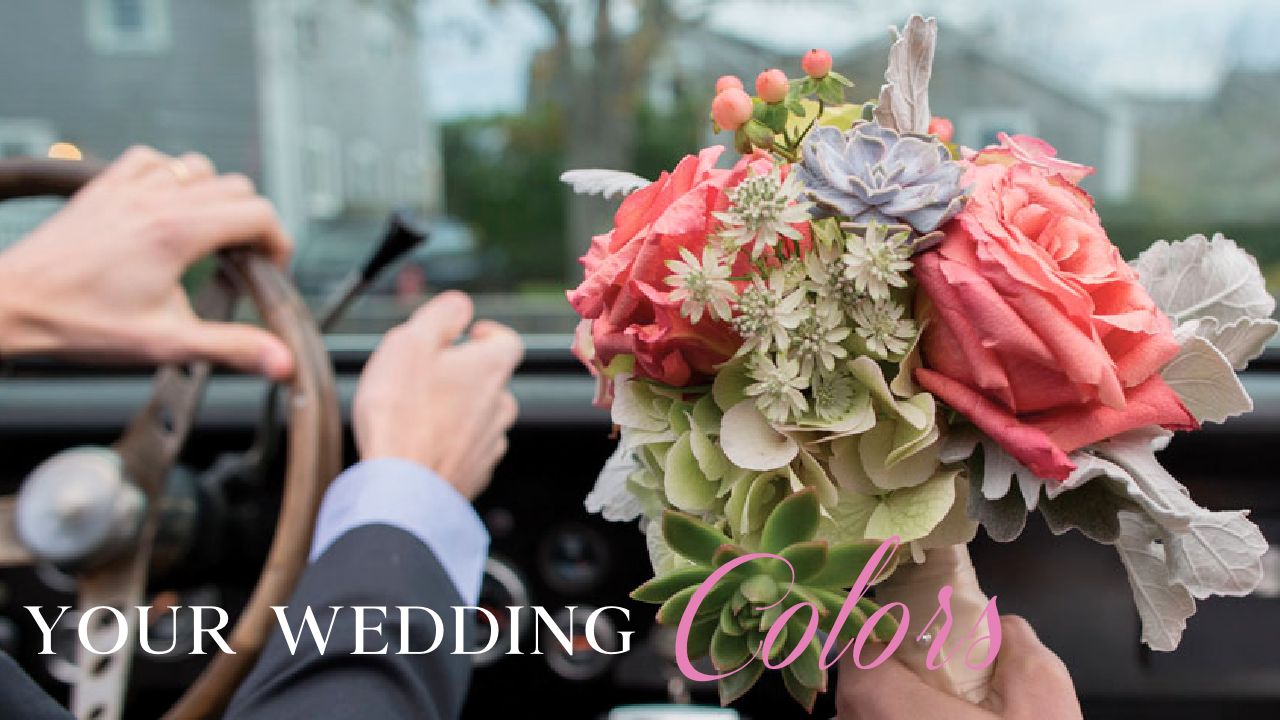 Choosing color for your wedding is a daunting task that will have huge impact! It will set the tone for the entire event! Here are some ideas to make it easier.
Browse through a magazine and see what pages you are drawn to for their color. This may help you think of some combinations that you have not considered.
Try visiting a fabric store where there will be a huge array of color.
Visit the hardware store and take home an array of paint colors to mix and match. These will actually be helpful to your cake decorator and invitation designer in matching your color scheme exactly.
Next, consider what flowers you can use in the colors you have chosen. If there are specific flowers that you want, include their colors in your palette. Some factors need to be considered, as they may be unchangeable. Does the reception or ceremony site have strong colors? If you have chosen a country club with a red and blue carpet, lime green and hot pink won't work. Have you already chosen bridesmaid dresses? If so, your colors need to complement the dresses.
Don't feel that you have to be confined by two colors. Have the freedom of using three to five colors to create a nice blend. Think of an English flower garden to use with pink, yellow, lavender and green or Fall in New England with brown, burnt orange, red and gold.
Seasons also lend themselves to certain colors: Spring and Summer affairs usually use pastels or brights. Winter suggests deep purple, burgundy, grey-green and silver. Fall usually tends towards harvest tones of orange, red and yellow.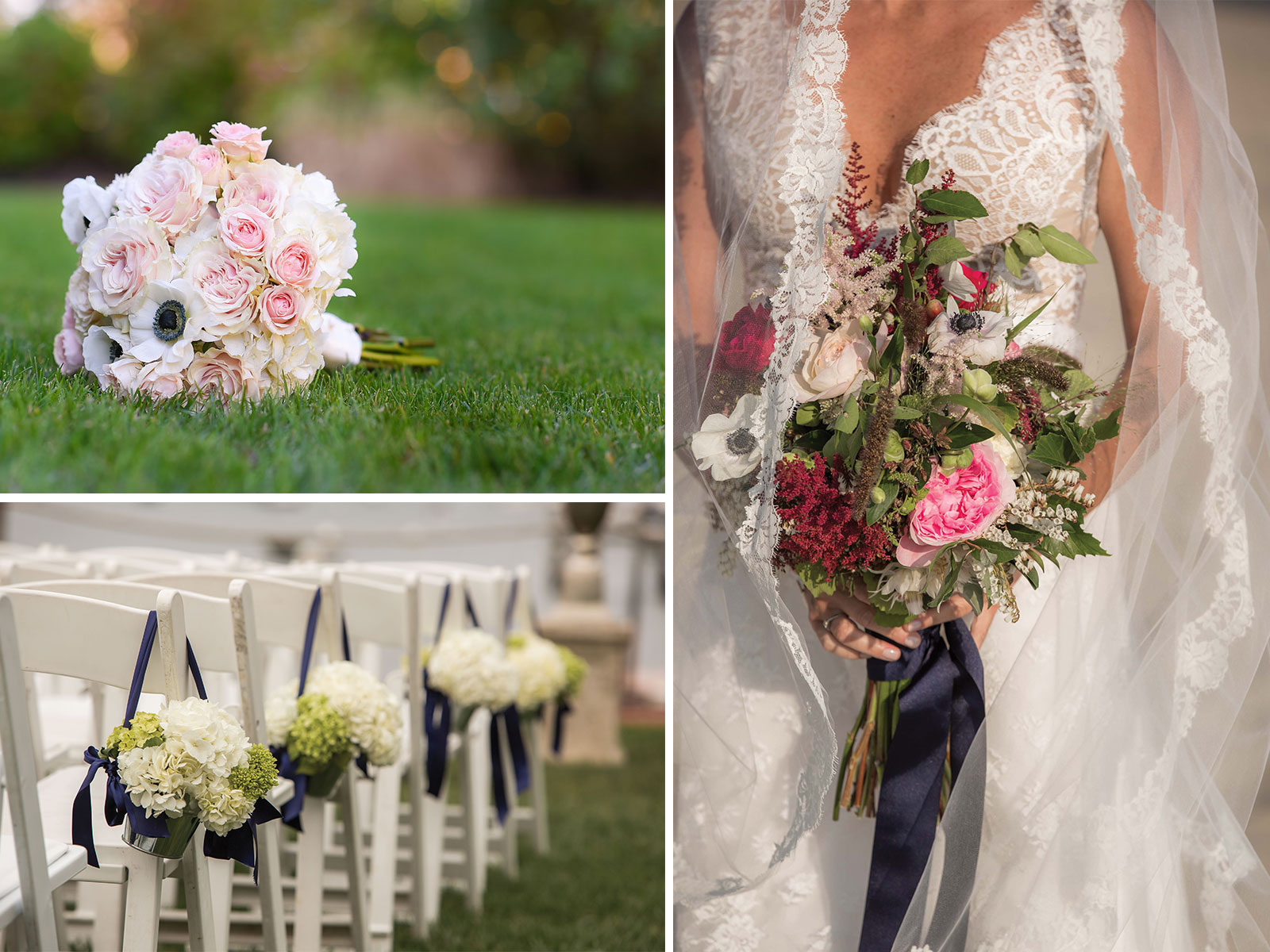 How to Use Color
To Create a Mood: Color is deeply connected to the mood you are trying to create. Do you want to evoke:
a peaceful, serene environment (pale colors)
a live, high-energy party (vibrant brights)
a regal, elegant, romantic affair (green & copper / grey & peach)
a country wedding (yellows, reds, blues)
a seaside affair (pale blue, green, beige)
In Attire: Brides are now using color in their gowns by adding a sash, a veil, jewelry or shoes in a color. The groom and his men can wear colorful ties. The most important display of color will be in the bridesmaids' dresses. They can be done in a single color or in varying shades (pinks and peach or yellow and greens). Sometimes this makes more of a statement than a single color.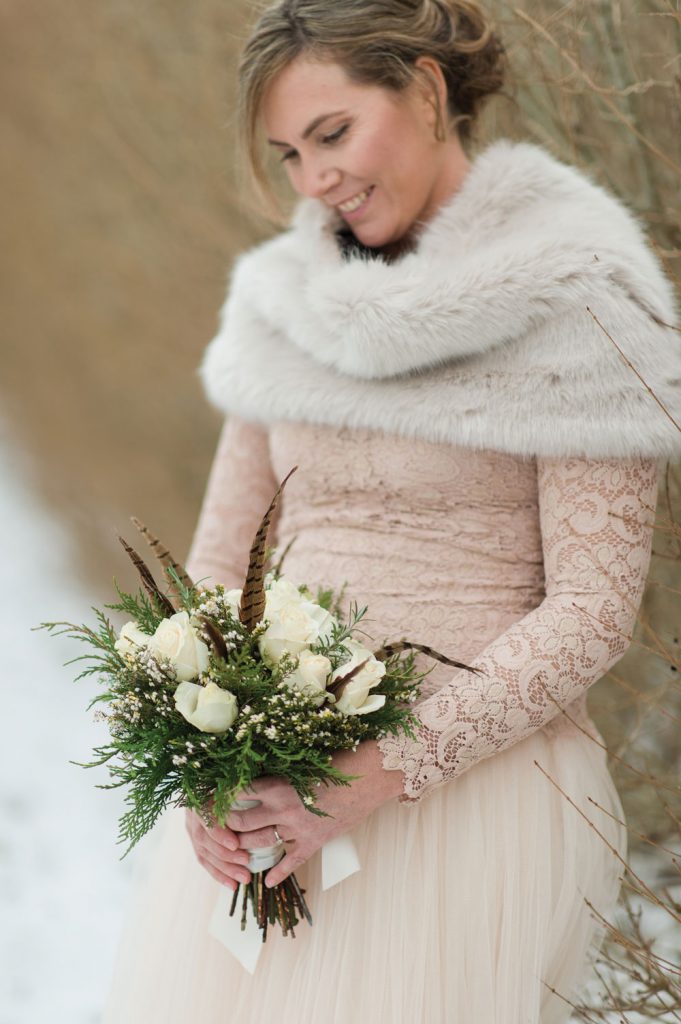 Invitations: Your save-the-date-card or wedding invitation will be the first impression to set the mood for the guests of your event.
Flowers: Consider what is in-season, so that the cost of getting the colors you want doesn't soar. An alternate would be to use whit and add a few costly flowers to the centerpiece or bouquet.
Wedding Cake: White icing makes a wonderful background for any color you have chosen. You can use color sugared flowers, stripes, polka dots or other effects. Fresh flowers on top and down the sides are beautiful if done minimally.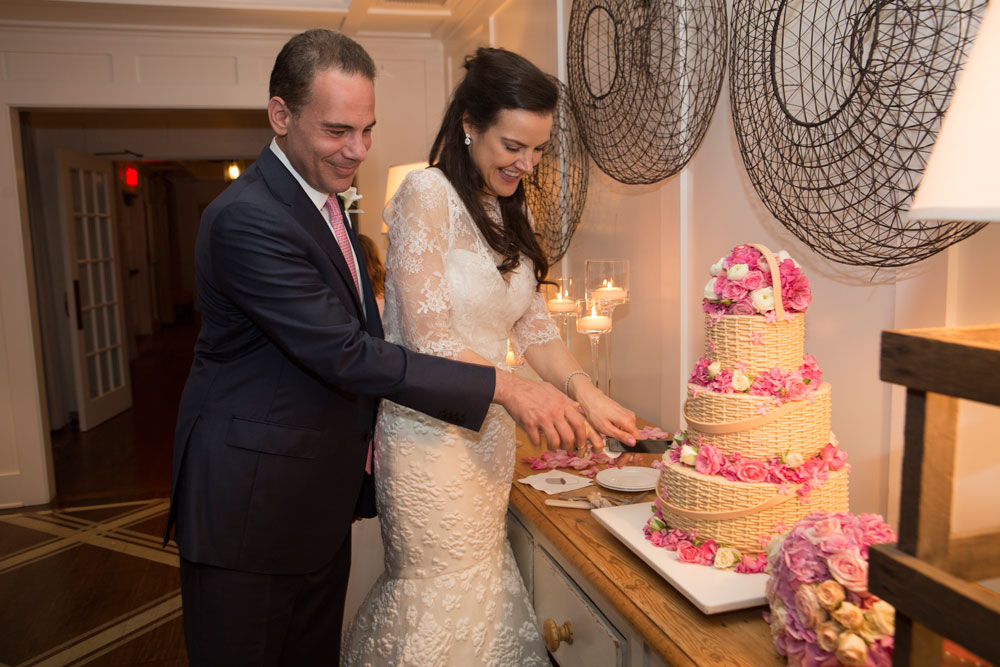 Favors: Choose a color co-ordinated package or a white package with a colored ribbon to hold your favor. If favors are left at each place setting, consider how they will look with your wedding place settings and linens.
Color Combinations
hot pink & pale pink – can be preppy or sophisticated if tulips are used
cocoa & gold – rich & regal, sexy for bridesmaids dresses
silver & black – timeless
turquoise & tangerine – melon shades for a summer wedding, bolder shades for winter
lime green & ruby red – pair a pale fluorescent with a primary color for punch
fuschia & turquoise – very coastal
chocolate & white – brown is the new black, very sophisticated
chocolate & pale blue – elegant or playful
I'm sure your colors will be beautiful!