Who Gives The Toast?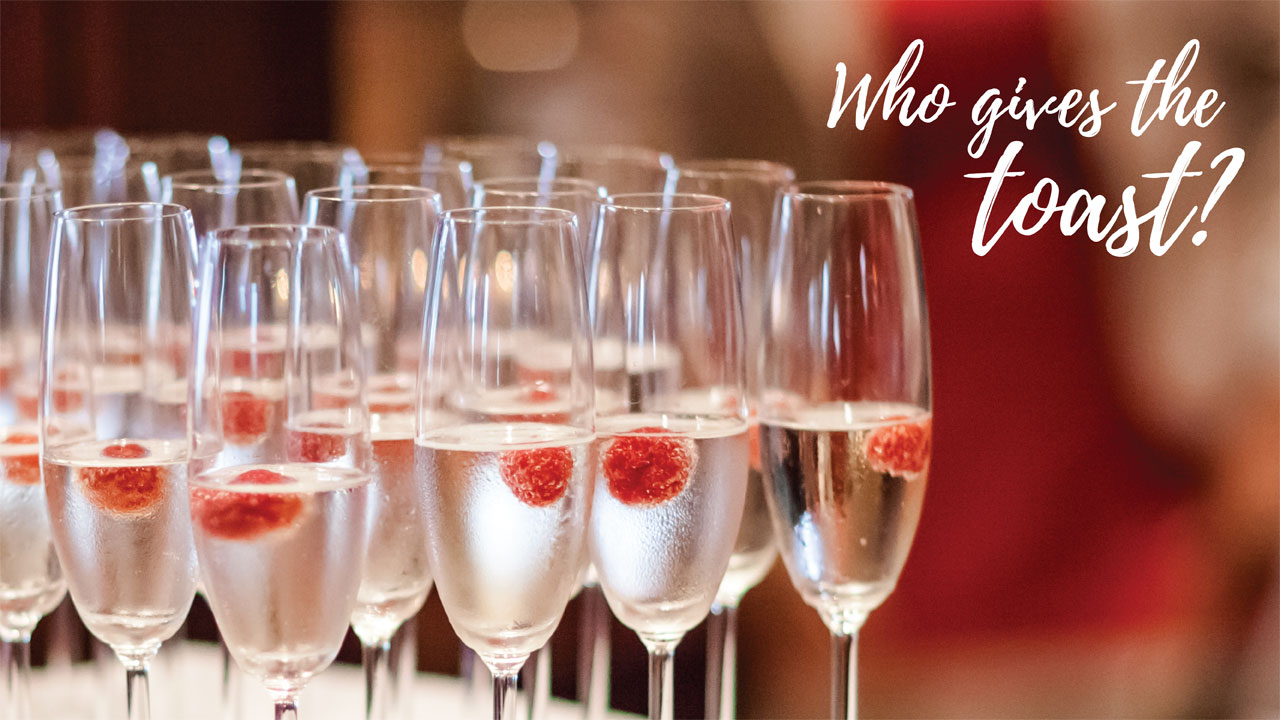 Toasts are meant to be short and in honor of the person or couple being toasted. Stories should not be part of a toast. It is best to prepare a toast and not just do it "off-the-cuff." Have some notes.
Practice, practice and practice again. Try your toast in front of a mirror or to someone else. It is always better to speak the toast without reading the toast! Just look at notes if you have to.
The best toasts are a minute or two, three the most! Simple is so much better to deliver the message and to hold the attention of the guests.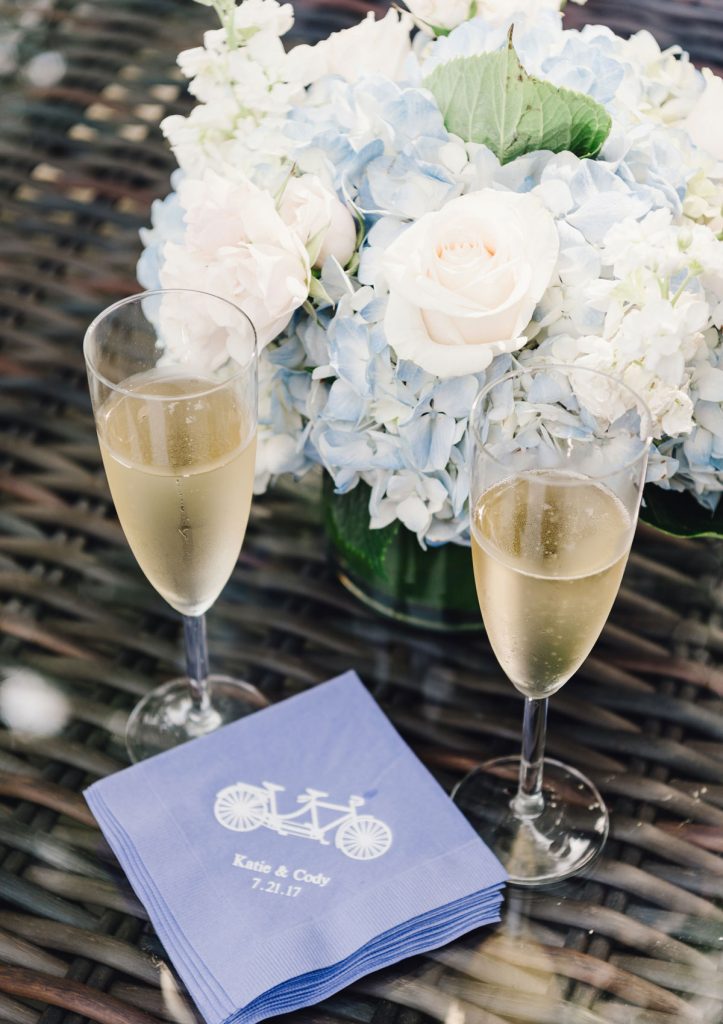 ENGAGEMENT PARTY
The father of the bride gives the first toast, usually midway through the party, once everyone has arrived and becomes acquainted.
The groom's father will give a toast following the father of the bride.
After these first two toasts, the floor is open to anyone, but usually the best man and maid (or matron) of honor, if already chosen, are next. Then, other family members and friends can follow.
The newly engaged couple can toast the host of the party, their parents and future in-laws.
REHEARSAL DINNER
This is the place for more intimate toasts and stories, not the wedding reception. So have fun at this party and make it memorable.
The first toast is made by the host of the rehearsal dinner – usually the groom's father. This takes place once everyone is seated and after they have started to eat.
The toast is often returned by the bride's father. After that, the mothers of the two families can follow and then the best man, maid (or matron) of honor, other wedding attendants, family and close friends. It is meant to be a fun time for all. This is a more relaxed time when besides toasts, stories can be told to honor the couple.
WEDDING RECEPTION
The best man has the honor of giving the first toast after everyone has been served champagne or another alternative for the toast.
At a sit down dinner, the toast is given when everyone has been seated. At a cocktail reception, it is given after the couple arrives.
Most often, each father will toast the marriage of their children and each other's families.
The maid (or matron) of honor can also offer a toast to the new couple.
A groom can toast his bride and she can toast him and their families respectively.
It is fine (and simpler) if the best man's toast is the only one.
When you make a toast – make it meaningful and it will then be memorable.