The Island Breathes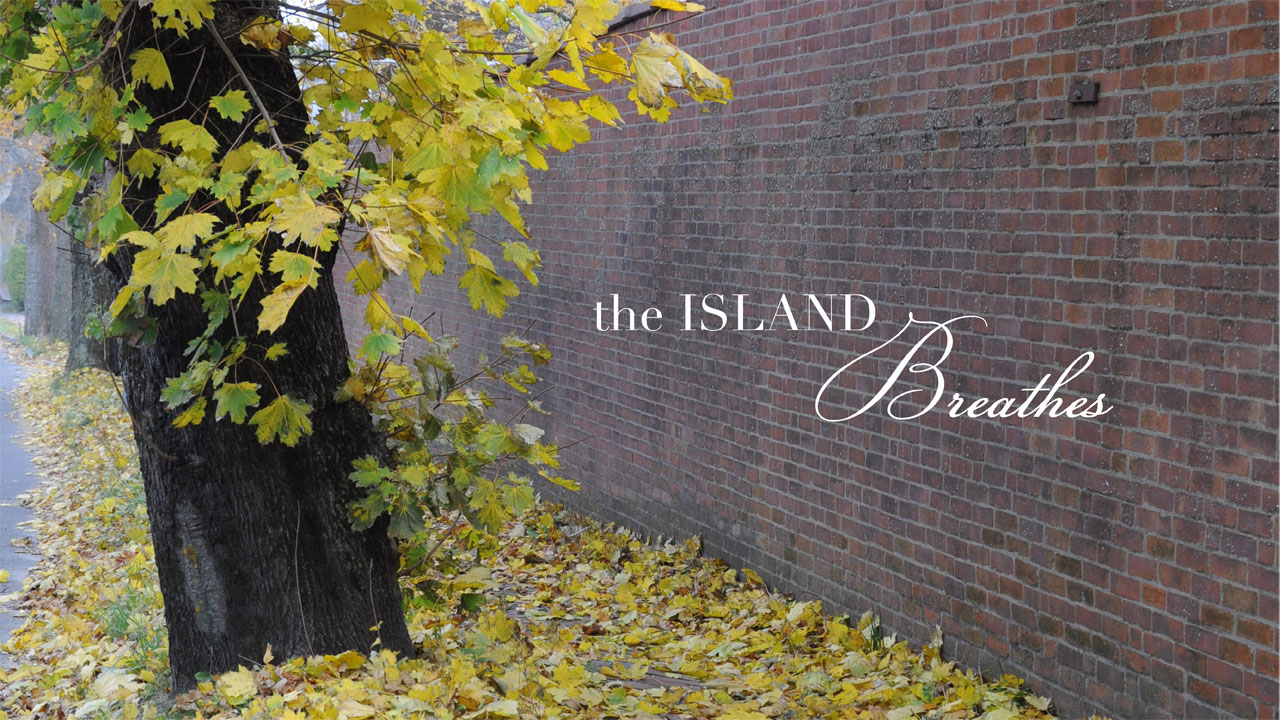 By Danielle Frederick
Mild temperatures, sandy shores, excellent food and the inherent charm that Nantucket possesses, from its whaling history to its arrival as an island destination, the summer undoubtedly attracts crowds week after week. Weekends blend right into weekdays, promising music and dancing at The Box, along with numerous restaurants opening for the season, serving locally caught fish and produce picked up at island farms. The Juice Bar keeps its doors open, somehow ushering in the endlessly curving line that wraps around the building. Just the other day my little cousins said they counted 61 Jeeps as they walked from their house into Town to look at the boats that fill the slips in the harbor.
When I first moved to Nantucket, I could anticipate what summer would bring, but come mid-September I knew nothing about it and I was curious. It was a curiosity that lingered with me throughout the busy months when my bike-commute increased by about ten minutes. Summers on Nantucket fill many minds with memories. Boat trips, cookouts, strolls through Town atop cobblestones and bricks, beach days that fade into sunsets. It's wonderful, warm and active. The summer season is necessary to keep this little island afloat throughout the year. The island is revived for a short time in the summer. However, there is something to be said for hanging around after Labor Day passes, when the ferry schedules shorten and some shops pack up as the harbor empties out. Although I can not claim to have stayed here for an entire year-round stay — maybe in a few years I will.
Think of the Grey Lady as a living, breathing being, as she very much is. After swimming, biking, eating, entertaining and dancing through the summer, she needs to rest. She too, needs to regroup. A time to reconnect with her surroundings and a few close friends who stay to listen and experience her quieter, more contemplative and introspective side. In the fall, she lets out a sigh, exhaling the animated moments of summer and turns them into memories to call back on during winter months.
The island takes time to walk along the wharves and out on the docks. The sailboats have rolled up their sails and yachts have moved on to warmer waters or have been hauled out. Fishing boats stick around and freight boats still come and go. When she stands and watches the sunset, she sees the sun dip to the horizon line earlier. The air hints that it may be too cold to be standing near the water, but she remains. It's not too cold yet. With an emptier harbor, she can see as far as she wants to, noticing the lighthouse, the curve of the island and nearby Tuckernuck Island.
Most of the boats have left the Nantucket Boat Basin with some coming in on the weekends to enjoy Indian summer and great sales that shops offer at this time of year. The charming wharf cottages are heated and still available for rent for a cozy weekend getaway
When the sky becomes a deep purple she turns and walks back through Town. She might walk all the way up Main Street without having to step aside for someone or quicken or slow her pace for others. It is quiet. Quiet, still and patient, that is how Nantucket feels now. These are the times to turn corners and go down new roads. She (the island) has time to get to know you.
Come early evening, walking slowly with hands in pockets and hat pulled down, you can walk the streets that wrap around Main Street. The air starts to chill you. This is when Nantucket's past wakes up. In the shadowy, early evening night, light spills out from houses along the way and leaves are drifting down. This is when you feel the depth, age and lifespan of the island. Truly, there is more space and time to pause and sense this. See Nantucket not only as a summer vacation spot, but also as a place with a vast history that came before cobblestones were laid down and shingles were put on houses. Tiny details that slipped away in previous months now have time to emerge. You can now focus more on the details of this beautiful lady at sea.
Beach time takes on a different meaning. As you walk along the sand you are alone. No dodging a Frisbee or stepping over a towel lain out for a day of sun and swimming. Free of people and boats, the water appears to be wilder, completely unleashed as the winds build up. Watch the icy, grey water swells, rising and falling into an oceanic wilderness. It is awe-inspiring. No matter how often the sea thrashes around, it is captivating and disarming. This is what surrounds the island.
Perhaps the isolation is not for everyone. That is of course okay and somewhat expected. Nantucket's seasons have distinct personalities. The Grey Lady brings out the best in people at every point in the year and she connects in different ways, depending on her mood. That is the beauty of this land far away and out at sea.
The Grey Lady brings out the best in people at every point in the year
Quiet can be unsettling. However, under that quiet is another voice. It takes a little more time to hear and help it speak a little louder. However, if you do find yourself stepping off the docks and onto now emptier streets and beaches, you just might find a friend to wander with. Pull up a stool at a bar or a chair in a home as you now have time to gather and catch up. You might like the sound of what you hear, the deep connections you make and the memories that are formed in a climate and atmosphere that are different, yet still a part of the little place you travel to in the summer months. Nantucket is always here, regaining her breath, entering an alternative form of island time and ready to welcome anyone who chooses to wash ashore.
Remember the signs that you will see on some shop doors for their hours in the off-season: ISLAND TIME. It has real meaning for those that love the "other" seasons.