Splashes of Color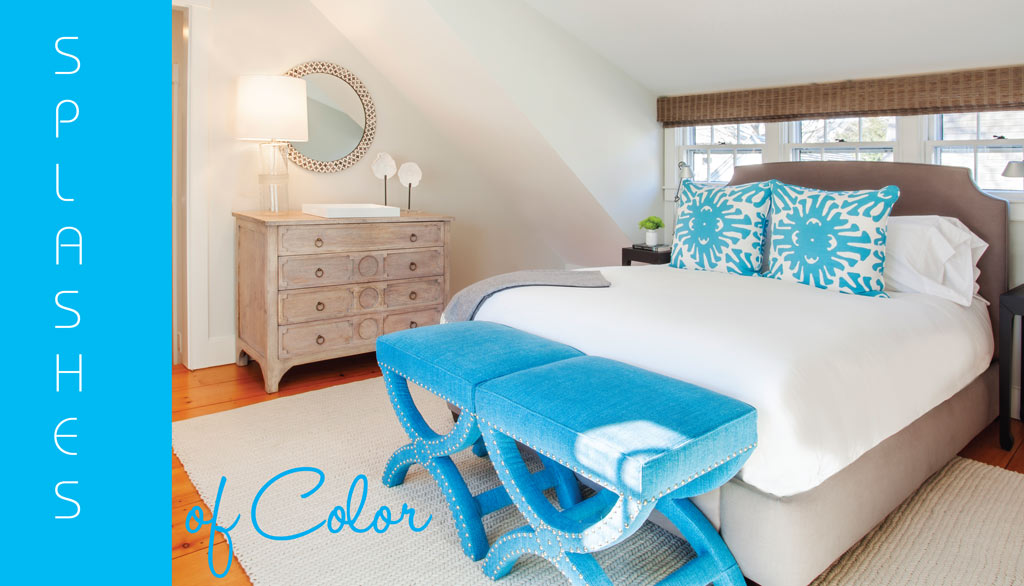 by Deborah Anderson
interior design by Nina Liddle Design 
photography by Jeff Allen Photography 
This house resides in the old Historic District and it appealed to the buyers when they first saw it. There was something special about it and they felt it would be the perfect backdrop for family memories yet to come. When Nina listened to their needs, she envisioned even more! This couple goes back to Georgia, but always relishes coming back with their young family. It was obvious that there was a need to optimize space in the current footprint of the house.
Besides masterly using space (with built-in drawers and benches, negating the use of bureaus and chairs which would take up floor space), Nina used bright colors that appeal both to the children and adults in the family. Still keeping the integrity of the architecture, she created space that is clean, fresh and inspiring. Who wouldn't want to grow up in this house!
The children's rooms revolve around the beautiful custom built-ins. The second floor landing, with its enameled red lantern pendant and built-ins acts as a play area with lots of space for games on the floor and a cozy reading-nook bench.
Always entertaining friends and family when they are on-island – Nina chose a design framework that gave them space to host guests effortlessly.
The original dining room was turned into a den where the family can relax together and watch movies.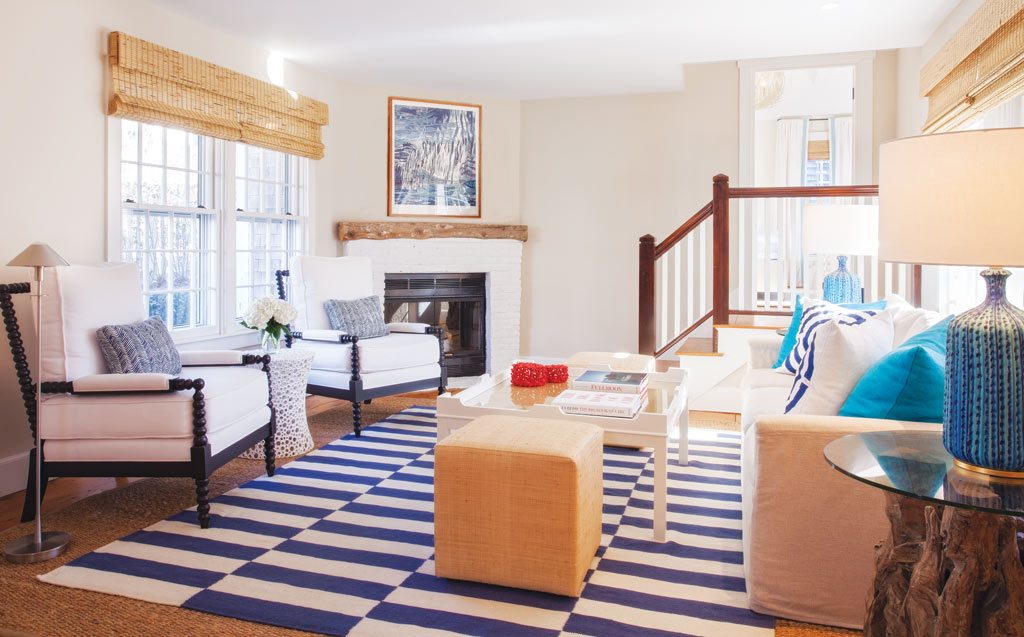 The "before" and "after"
of this home
was the most remarkable
aspect of the project.
Transforming outdated bathrooms and dark rooms that felt cluttered and closed-in, was nothing less than a herculean achievement on Nina's part. Her excitement to take on the project was proof of her talents.
This family will forever be thankful to her as they build memories and grow in the space that she has given them. The entire family is thrilled with the end result! I think anyone would agree.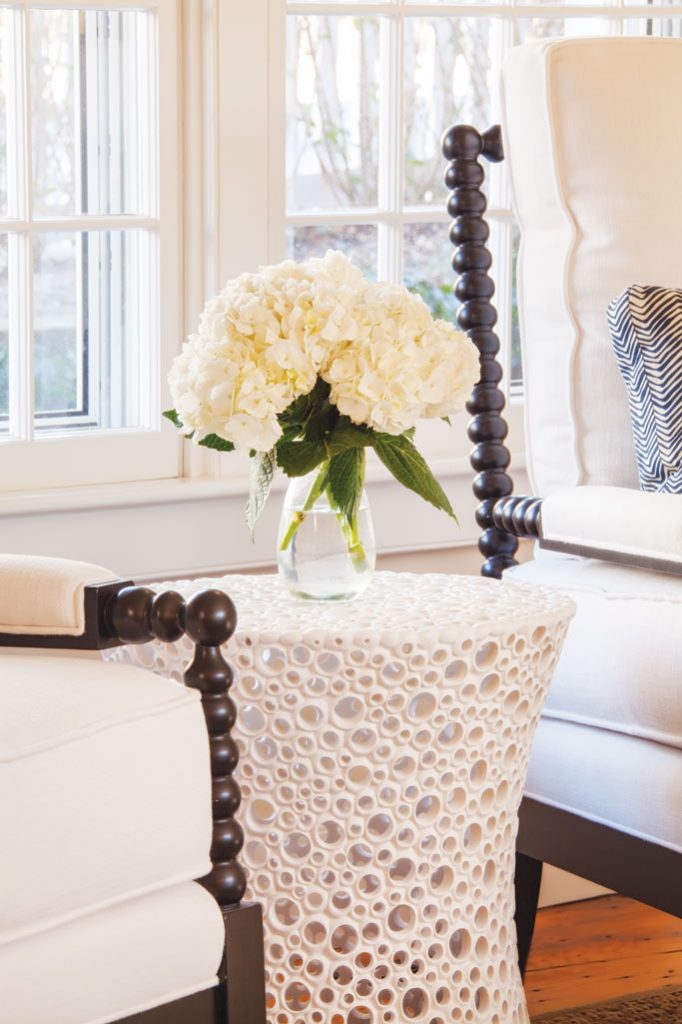 Article edited. Original can be found in Home & Garden, 2019.