Featured Business Profile
Seastreak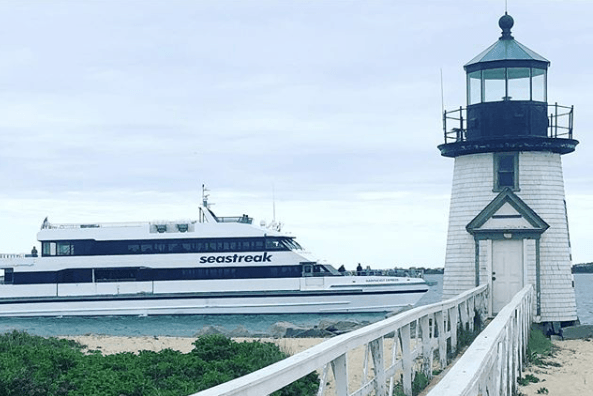 1 Steamboat Wharf, Nantucket, MA
1-800-262-8743
contact@seastreak.com
www.seastreak.com/
Leave your worries behind and set sail for an island getaway in pristine Nantucket. Whether you're dreading the trek through Cape Cod, or escaping the hustle and bustle of New York City or New Jersey, there's no better way to get to Nantucket than aboard a luxurious high-speed Seastreak ferry. Start your vacation the moment you step aboard.
COMFORTS OF HOME, ON THE BOAT
Amenities abound on our Seastreak ferries: plush seating with spacious legroom, climate controlled cabins and an open-air top deck, 360-degree panoramic windows, private his/hers bathrooms, free high speed Wi-Fi, and a full-service cash bar with cocktails, beer, wine, sodas, tea, coffee, and snacks.
You've got to get on a boat or plane to get there anyway, so skip the Cape Cod traffic to Hyannis or Woods Hole and avoid the air travel from New York City or New Jersey, and take a Seastreak ferry to Nantucket. We'll cut out the traffic-jammed frustration and replace it with a relaxing and enjoyable cruise to Nantucket on a high-speed catamaran. The entire experience is not only the most convenient way to get there, it's also the most enjoyable and scenic.
Featured Business Profile
Inquire here