Premier Business Profile
RogersGray Insurance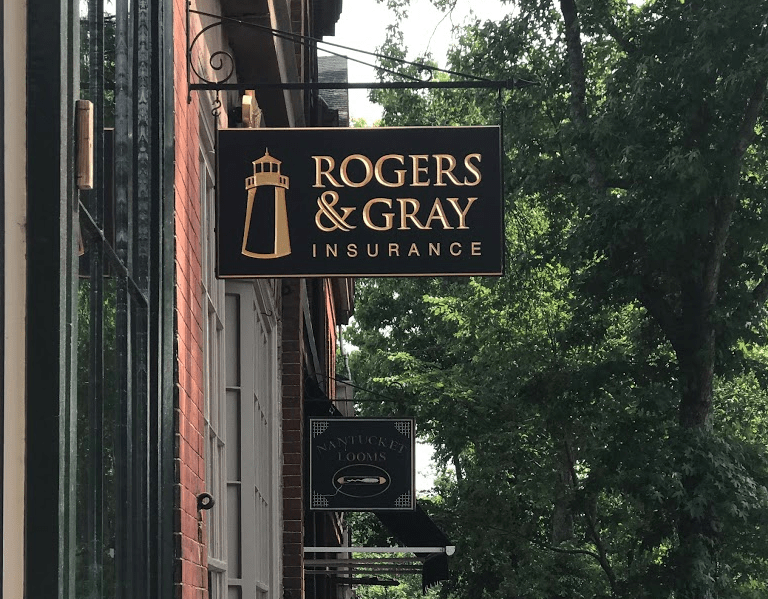 53 Main Street, Nantucket, MA 02554
508-228-5166
info@rogersgray.com
www.rogersgray.com
The RogersGray office on Nantucket, Massachusetts provides services in personal insurance, commercial insurance, and employee benefits. The location is in the perfect, downtown Nantucket area providing easy access to those on Nantucket.

PERSONAL INSURANCE
Do you need help determining the types of personal insurance products that are right for you? RogersGray's employees at the Nantucket office can help safeguard your assets and your family's quality of life with customized insurance products designed for your situation. We provide risk management solutions for those residing on Nantucket. The Nantucket, MA office consists of employees that can provide you with expert direction and professional support for your home, auto and property insurance needs.
COMMERCIAL AND BUSINESS INSURANCE
The RogersGray employees at the Nantucket office will take the time to understand your unique circumstances and work directly with you and your team to safeguard your business and its resources and assets from potential liabilities. Our consultative approach will exceed your expectations.
Don't worry if your business isn't located on Nantucket! We do cover risk both nationally and internationally and have access to nearly every major insurance carrier in the country. This means that even if your company is in other parts of Cape Cod, Massachusetts, or the world we will find a solution for you. We will tailor a program that provides you with the broadest insurance coverage at the most reasonable rates. We work hard to make sure your commercial insurance needs are covered in an ever changing environment, with a special attention to industry-specific risk exposure.
EMPLOYEE BENEFITS
Attracting, retaining and rewarding good employees is a difficult and expensive proposition for any business. To keep pace, companies must offer a desirable package of employee benefits, and the Nantucket Brock Insurance office can help.
The Employee Benefits Division on Nantucket can help you design, implement and communicate group benefit program of all types, including both employer-paid and voluntary employee-paid benefits. And remember, whether your company has one location on Nantucket, a couple locations on the Cape or just over the bridge on the South Shore, Massachusetts or any where else, Brock Insurance, a Division of RogersGray Insurance can help.
AUTO INSURANCE
Our specialized team examines your auto insurance quote request and reviews coverage and pricing with multiple insurance carriers to help get you the best price and auto coverage.
We represent most of the major auto insurance carriers in Massachusetts, including Travelers Insurance, Arbella Insurance, Mapfre Insurance, Safety Insurance, National Grange, Vermont Mutual, Progressive and more.
For auto insurance rates and quotes for your primary vehicle, to insurance for motorcycles, trucks, motor homes and recreational vehicles, and even antique and classic autos, contact RogersGray.
HOME INSURANCE
Turn to RogersGray for support, professional direction and the right home insurance coverage. One of the most popular questions we get is "How Much is Homeowners Insurance?" It is a difficult question to answer because so many variables factor into the cost of your homeowners insurance – particularly on Cape Cod, the Islands and other coastal areas.
Distance to coast does make a difference, but RogersGray has access to homeowners insurance carriers who write insurance on Cape Cod and other coastal property areas. There are alternatives to the MASS Fair Plan available. We can help protect your primary residence with homeowners insurance, and also cover second homes, vacation houses, condos and rental properties. Your RogersGray representative is a highly trained professional who will customize coverage to fit your unique situation while maximizing any discounts and savings available.
Premier Business Profile
Inquire here