Planning Your Wedding Week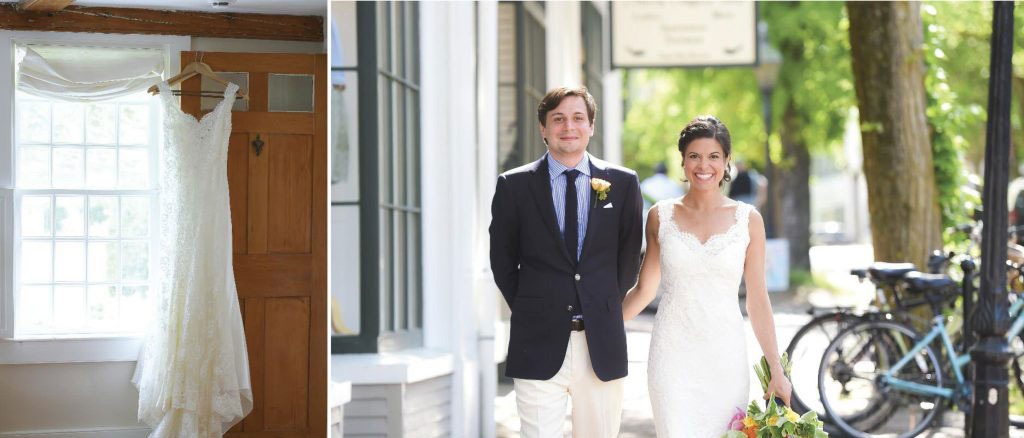 photography by Rebecca Love Photography
Your wedding will be memorable if done Nantucket-style – a long, leisurely event that spans several days! Nantucket weddings let you, your family and your friends enjoy each other and the Island in a relaxed manner. With notice, family and friends can plan their mini-vacation on Nantucket. Here are a few tips to help you and them plan ahead.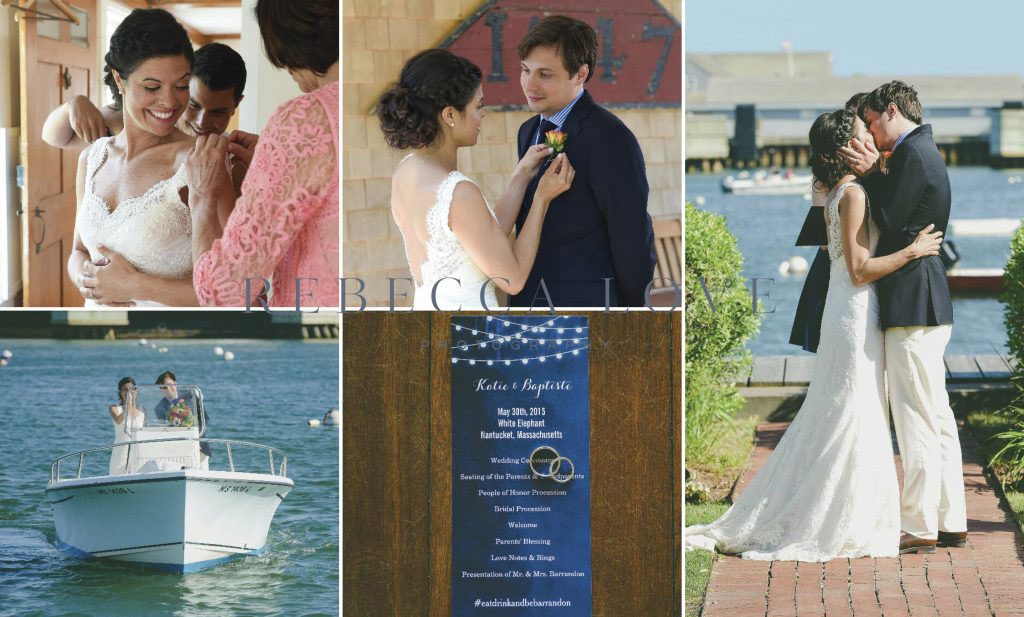 This is where Save-the-Date cards are a must. Plan to send them out nine to 12 months before the wedding. Nantucket is a resort, and rooms book far in advance.
Send a list of lodging suggestions (include price ranges). Ask lodging establishments to block off a group of rooms for a length of time. Most are willing to do this.
A list of websites will help guests become familiar with the Island. Best one to reference is NantucketOnline.com. Attach R.S.V.P. cards for any pre-wedding events that need to be booked.
Your special weekend begins with the arrival of your guests on the Island. They will come to the Island by plane or boat, and definitely at various times. Be sure to designate a few people to pick up special guests. Let the others make their way to hotels via taxi. You may be able to greet some of your guests, but don't feel pressured to be everywhere at once. Assemble personalized welcome packages for your guests. Attach a personal note to the package so your guests feel welcomed by you, even if you can't be there to greet them.
Remember that you want to relax before your wedding. If you don't, it will show in your wedding photos!
The festivities begin with the Friday night welcome party! It can be a simple yet elegant event, with cocktails and hors d'oeuvres, casual with a clambake, or elaborate with a candle-lit, sit-down dinner. Whatever you choose, make sure the music is not too loud, as you want to promote conversation. Think about starting early, so that you can go out and party at some of the local establishments afterwards. There are some great ones!
A wedding is history, a new family's history. The beginning of a new life with someone and all that comes after it.

Midweek
The bride and her family arrive to finalize details with the florist, caterer and wedding planner. Have your mother or maid of honor with you. Maybe go out for a nice lunch before you go to some of the appointments, as you do not want to be stressed. The details you are attending to now are the final ones. These final touches personalize your wedding. All the "little things" seem more important now that the date is finally here!
Thursday
The wedding party arrives. The bridesmaids and groomsmen should spend some time alone with the wedding couple before guests arrive. This lets them know how special they really are to you. Plan a day at the beach. Maybe a beach picnic to Great Point during the day, then a trip to Madaket in the early evening with a picnic dinner to watch the sunset. If you didn't do a clambake before, now is the perfect time! What about a fishing trip? Book a trip on a sportfishing boat and see who reels in the biggest catch! After that, hit the bars for a fun evening. This night will be one for all of you to remember. Maybe this will become an annual event with these special people.
Friday
Guests begin to arrive. Arranging to have welcome bags at their hotel or inn is a great way to give them all the knowledge they need for the weekend ahead: maps, magazines, wedding schedule, a list of your and your groom's favorite Nantucket spots, activities, shops and restaurants (include some samples of favorite Nantucket treats). Your guests have traveled near and far to be at your wedding. Tonight, after the church rehearsal, guests can be welcomed at a cocktail reception, barbeque clambake or, if your guest list is short, dinner at a restaurant. The rehearsal dinner is customarily hosted by the groom's family.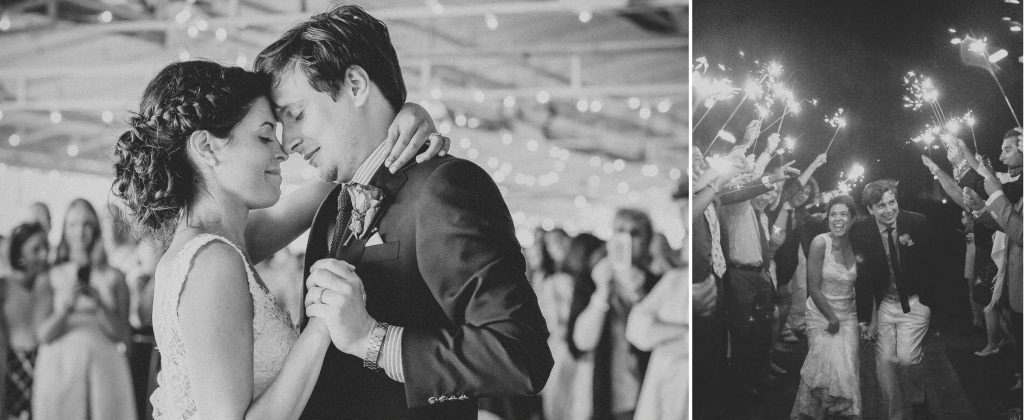 Saturday
The day has finally arrived! The wedding ceremony is today or tonight. Evening weddings do make for a more relaxing day for the bride and groom. There is more time to have hair done or play a round of golf! Guests can do their "thing" in the morning. Some guests may even arrive mid-day.
If it is a morning wedding, then a luncheon will be the menu planned for the reception.
Sunday
A farewell breakfast is held. Let guests know that a breakfast is part of the wedding itinerary when you send out your Save-The-Date cards. The bride's family or a close friend or relative may host it. This is the last opportunity to thank all who have come to share your personal day and for family and friends to say goodbye to each other. This time is relaxing, and no specific time for all to be there. Set a time that breakfast will be served and guests can arrive at their leisure (from 8-11am). This allows guests to come if they are getting an early plane or boat, and some can sleep in if traveling later.