Nantucket On Ice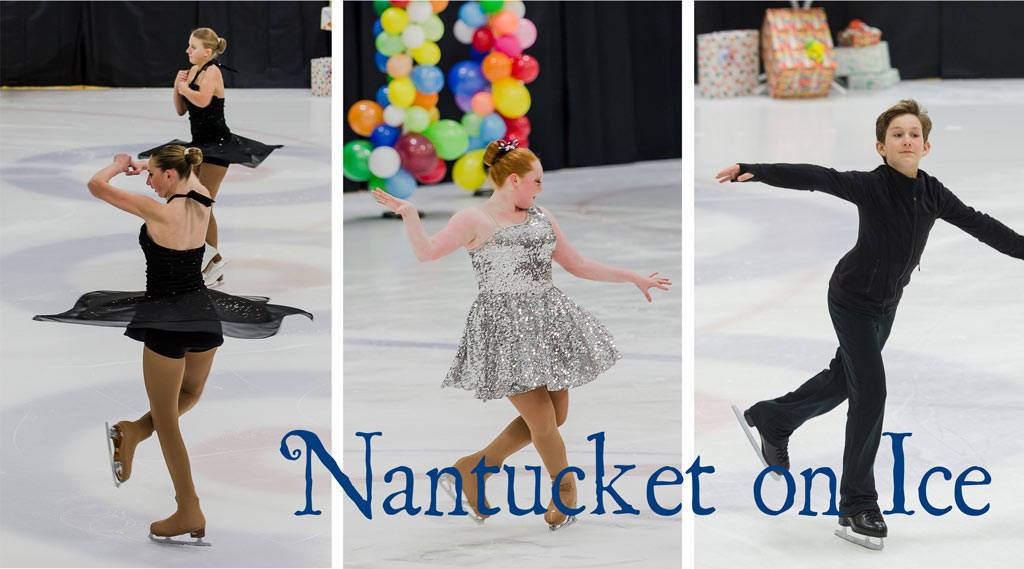 by Andrew Spencer
Photos by Becky Zadroga Photography
and courtesy of Nantucket Ice parents
There is a common refrain oft heard, and according to both my mother and my wife, it's a refrain most oft heard from the male gender. However, I think if we're being honest with ourselves, the fairer sex has been known to utter it once or twice, too. That lament is that there's nothing to do. It's a complaint that spans age ranges and seems to echo in every corner of our planet. Even here on Nantucket there might have been whispers of it.
Way back when in the olden days – as far back as the 1990s, I mean – the lack of activities on Nantucket, especially in the winter, was a major complaint. Once the season changed, the visitors left, and the beaches weren't quite so inviting, what were kids of all ages to do with their time?
Bambi Mleczko, a life long summer resident who today calls the island home, heard those complaints loud and clear. Bambi is the mother of Olympian, A. J. Mleczko, who won both gold and silver in the Games as an integral part of the United States women's ice hockey team, has had a long love affair with all things skating. All three of her children excelled at hockey, as did her husband, legendary Nantucket fisherman Tom Mleczko. It suddenly dawned on her one day that Nantucket needed an ice rink. As rink administrator, Muffin McMurrer said, "The Mleczkos saw that there was nothing like that on the island and they felt that there was a great need for this sort of thing in the community."
When the idea was first floated, there was a lot of rumbling on the island about the cost and the location and the logistics of such a project, but Bambi was not to be put off by the naysayers. She labored tirelessly to raise the necessary funds, a number that was, to be sure, sky-high. She negotiated
planning issues and land acquisition and all the requisite politics that accompanied such a dream. In July 2002 her dream was realized. Nantucket Ice was officially open for business.
If she built it, would they come?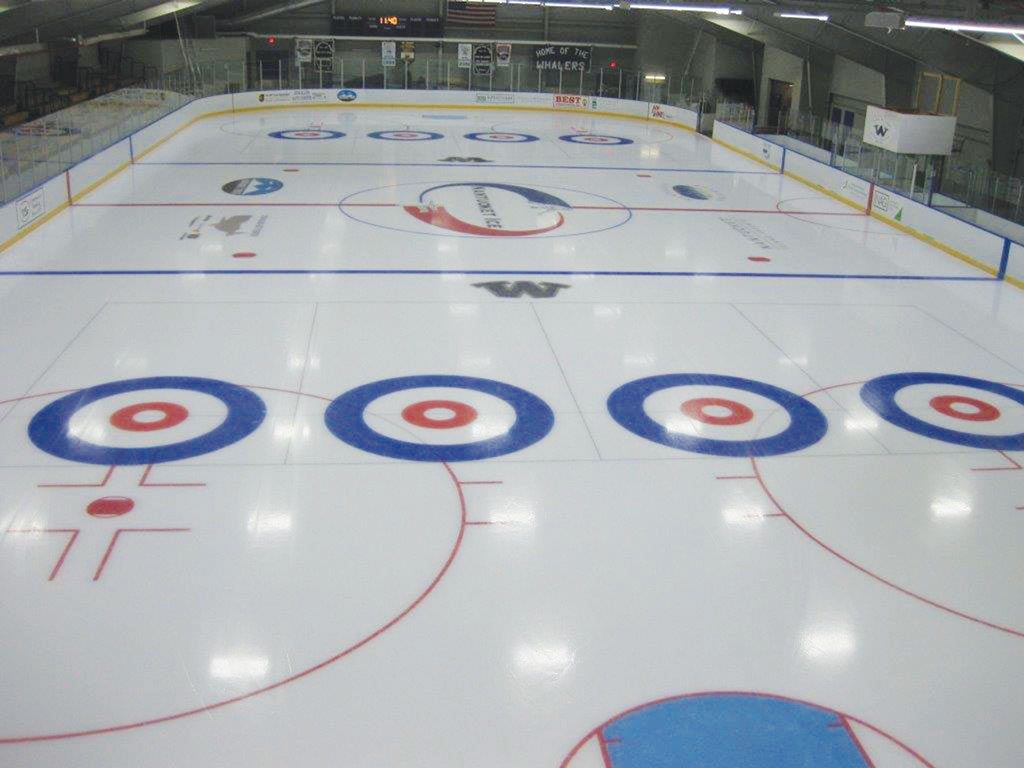 Fifteen years later, the answer to that question is a resounding yes! Today, Nantucket Ice sees approximately 1,000 unique visitors annually according to McMurrer. Those attendance figures are no surprise, given the number of programs offered at the rink.
"We offer a Learn-To-Skate Program," McMurrer explained of one of the rink's most popular offerings. "We see kids as young as three or four. They get out on the ice with their parents. It's great to see. We have people as old as, well, adults," she added with a laugh. In case, you're like this forty-five-year-old Texan who grew up "ice" skating on dirt in sixty-degree winters, it's okay. There's no shame, no need to feel embarrassed. The folks at Nantucket Ice just love to see people getting out on the ice, even if it's so they can learn to fall down safely. A new addition to the rink's offerings is the Nantucket Curling Club, which has brought that sport to Nantucket.
But oh, there's so much more than just learning to skate or sweeping the ice, though those are both very popular activities. The rink also offers figure skating classes and public skating sessions for the general public. Nantucket Ice is also the official home of the Nantucket High School Whalers Hockey Team, as well as to several more informal adult recreational leagues. However, perhaps the most important service offered by Nantucket Ice is their after-school program during the academic year. "Kids on Ice is free to children on Nantucket, and made possible by an incredibly generous grant we receive from the Nantucket Golf Club Foundation. We get about three-hundred kids a year involved in the program, and we could not do it without the Golf Club's support." That's three-hundred young people who no longer have the option of telling their parents that there's nothing to do in the winter, and three-hundred kids that are involved in making new friends, learning new skills, and acquiring a load of life lessons along the way.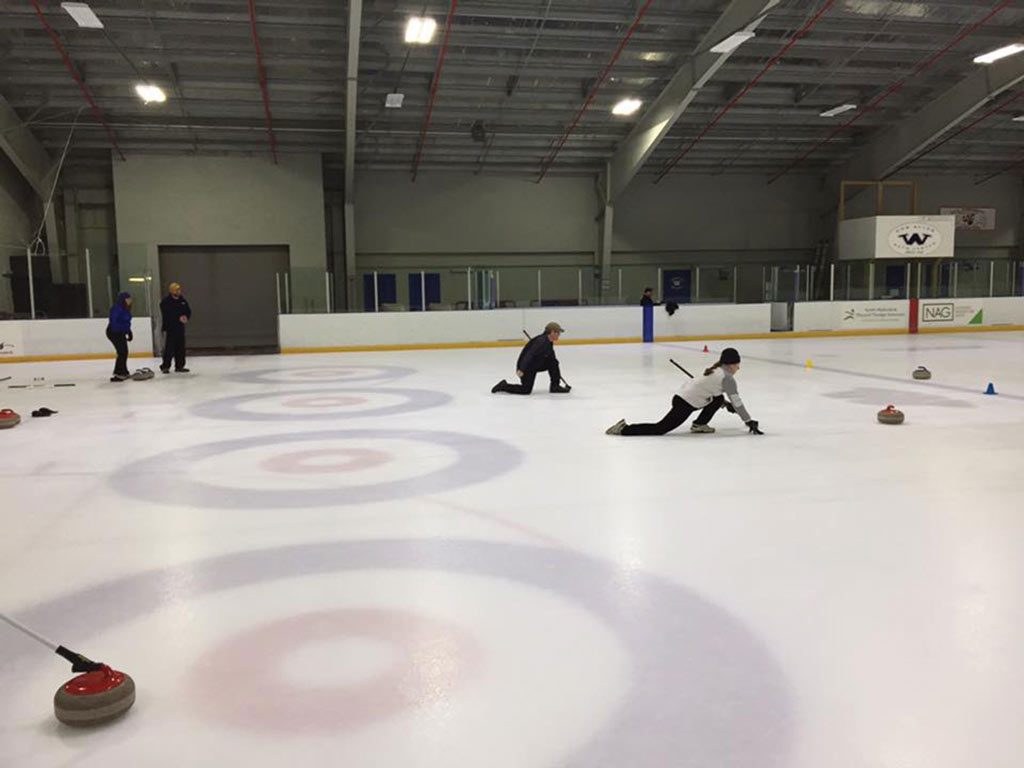 Nantucket Ice has also organized plenty of summer events in their fifteen-year history. The Charity on Ice Celebrity Hockey Game, which has since been discontinued in order to bring new offerings to the rink, was one of the first. It featured retired legends of ice hockey – as well as A. J. Mleczko and other public figures – playing in a charity ice hockey game to raise money to support the rink's operating costs.
Another Olympic legend and island resident, Dorothy Hamill, led her own Fantasy Skating Camp for lucky participants who were able to learn from one of the greats in the sport's history. "Just watching that woman skate," Muffin recollected. "It was unbelievable. She was so graceful and so beautiful. It was just incredible."
The latest offering in the grand event category was this summer's first-ever Summer Ice Fest, an event that is already scheduled to come back next year. "It was basically a family barbecue at the rink," McMurrer explained. "We had demonstrations of Figure Skating, Curling, Hockey and other events." The Ice Fest's crowning moment was the Adult Chuck-A-Puck. Participants purchased hockey pucks that they then threw onto the ice from the stands towards center ice. The five who were closest to the center face-off dot were invited down to the ice to take a shot that could win them a brand-new Jeep from Don Allen Ford.
Though this wasn't just any shot. Mike Eruzione's dream shot that found the back of the net to seal the game against the Soviets in 1980 was a tough shot. This, though, was something altogether different. Participants had to stand in a face-off circle at one corner of the rink, and shoot a puck with a hockey stick from the center of the face-off dot diagonally across the ice and have the puck come to rest completely within the face-off dot at the opposite corner of the rink. "A lot of people said it was harder than hitting a hole-in-one in golf," McMurrer said of the shot. And to my mind, that makes it sound a whole lot easier than it really is.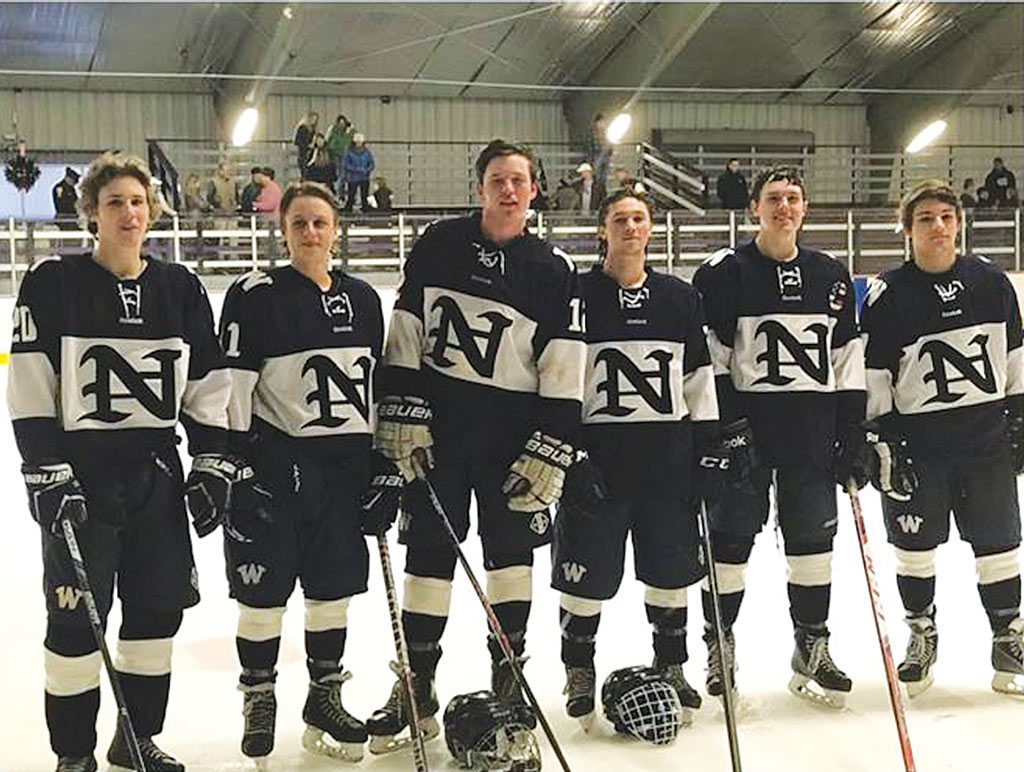 Well, one woman – "she said she had only held a hockey stick three or four times in her life," McMurrer said – stepped up, slid the puck across the ice and, in some kind of impossible conflation of skill, luck, and the hand of some unseen being, put the puck in the other face-off circle. The crowd, understandably, went nuts, and the lucky shooter drove home in a new Jeep.
All of this fun, however, doesn't come without its costs. Despite the boundless generosity of the Nantucket community and groups like the Nantucket Golf Club, Don Allen Ford, and others, the rink relies heavily on fundraising efforts. "Ice rental alone doesn't cover our annual operating costs, so we have to be creative with advertising and fundraising to keep the rink operating." McMurrer said. "Our electric bill alone, as you can imagine, is incredibly high." And while it might make me sound like an ignorant fool, it had never occurred to me that paying to keep that ice frozen year-round was not an inexpensive proposition. The rink is a private non-profit, which means that they receive no extra funding from the town or the state or the federal government.
"I grew up skating on the Cape as a child," McMurrer said, "but when I moved to Nantucket to live, I never believed that this island could support a year-round rink. "But we're here, and we're not going anywhere. We are here to stay. We're here for the whole community."
Nantucket Ice is located behind Nantucket Elementary School at 10 Backus Lane. To learn more about Nantucket Ice, please visit their website at www.nantucketice.org, or call them at 508-228-2516. Nantucket Ice is a 501(c)3 and all donations to the rink are fully tax-deductible.
Article edited. Full version available in REVIEW NANTUCKET, Holiday 2017.