Flocking to Flock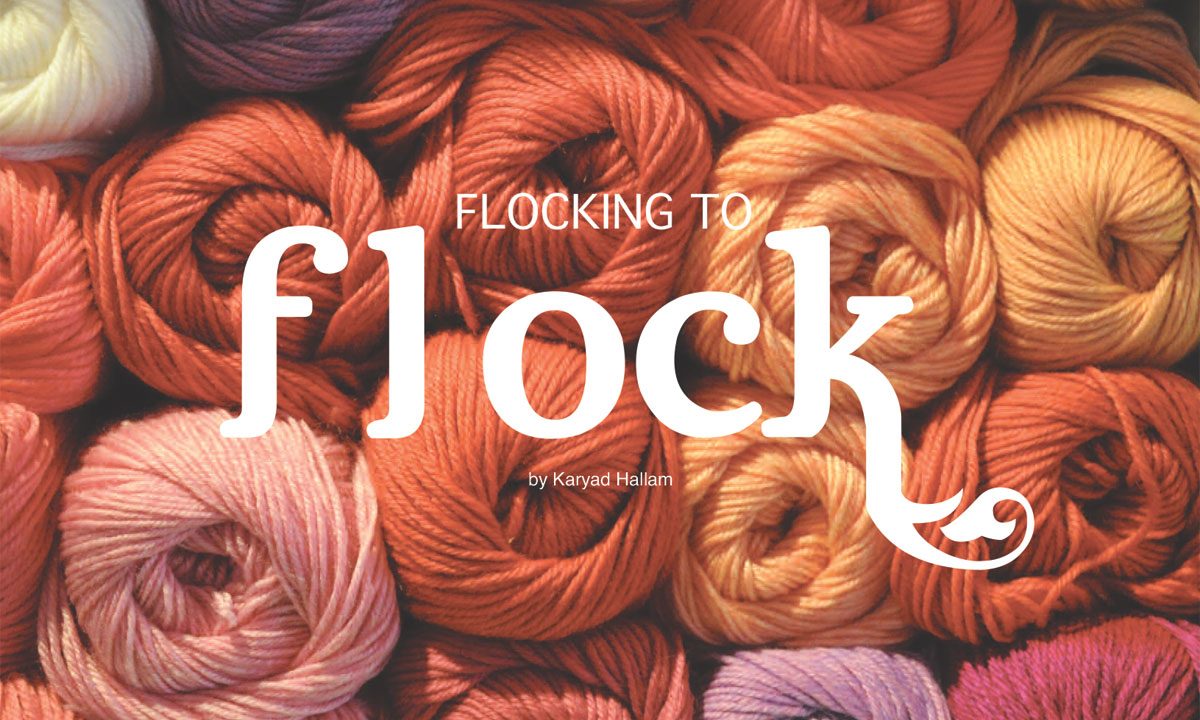 by Karyad Hallam

When Sheila Fee, owner of Flock, decided to buy the shop formerly known as Sheep to Shore from Chris Harding and Liz Winship in 2010, she knew exactly what was in store: the see-saw like summer and winter seasons, venturing off island to yard fairs to handpick the best colors, and having knitters asking for her advice about particular stitches, patterns, and various techniques.
Flock serves as a hub of activity both for knitters attending her year-round workshops and for visitors looking to choose supplies as souvenirs, "People who knit tend to look for yarn to buy when they travel," says Fee. "Some people walk into the shop specifically asking about wool from Nantucket … I think it's a way to add to their collection back home!"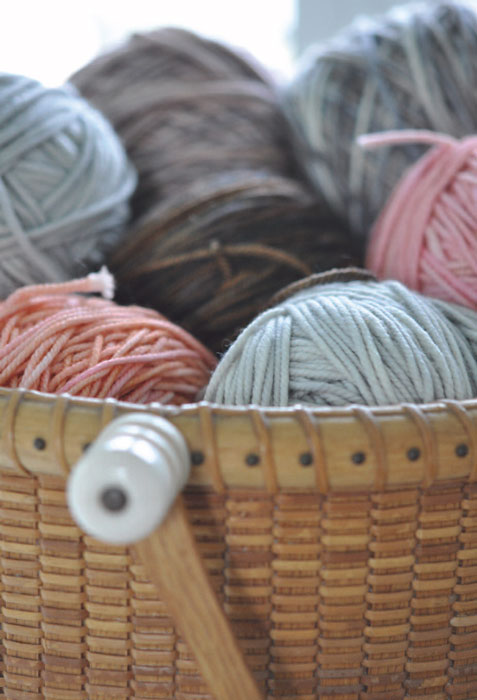 "It's a small island, and we all move within our own little circles," says Fee. It is easy to get set into an everyday route – everybody knows each other, and yet face-to-face meetings can be surprisingly rare, if you are on one side of the island instead of the other – and in this sense, the shop helps expand one's network.
In the center of the room is a zigzagging wood instrument used by knitters everywhere, but an impressive sight nonetheless: a swift. It expands and contracts like an umbrella and is turned round and round by hand, unwinding the challah-bread braids of yarn (skeins) into the ball-spinner, a spinning-top that dances on its axis until all the loose thread is wrapped around it in a finished ball of yarn, ready to go for the next project.
Being a small business owner is very challenging, and a knitting shop owner all the more. One does not simply go to a shop like Flock to buy wool and then hurry out again. There is a personal touch, from giving advice about certain materials to deciphering a specific pattern, to that most popular question: "I think I remember how to knit, but it's been years since I did it … could you show me?" (Fee laughs and says, "It's kind of like being at the grocery store and saying, 'I've just bought this meat. Can you show me how to cook it?'") It's what so many look for when they walk through the doors, and this popular demand inspired her to organize many tutorials and workshops, which have a loyal core group.
There are plenty of shops on island sporting a selection of finished wool products, but only Flock has the supplies for knitting. Sheila attributes her success to taking the time to "hand-hold" and give lessons. It's no surprise that she enjoys teaching the craft of knitting to others and is lauded for her
patience. She's known how to knit since around 8th grade, but what got her back into it full time was when her own kids started to learn to knit at the Lighthouse School. Her daughter Ruby was working on a project, so Sheila dusted off her skills and helped her finish the pattern. From then on, she has never stopped.
This has led to many new projects and successes, including the annual baby hat knitting contest to benefit Nantucket Cottage Hospital's maternity department, a collaborative project started by Sheri Perelman and her late mother, Louise Benoit, who believe that "everybody should go home with a handmade hat." This year's theme is yet-to-be-determined, but all knitters are welcome to participate. Usually more than thirty hats are knitted for the event.
Every couple of years someone will pop in to the shop to ask about ideas for a new project and ask shyly if Sheila remembers them – and she usually does. That's the nature of the island. By the windows, the table is empty and ready for the next workshop.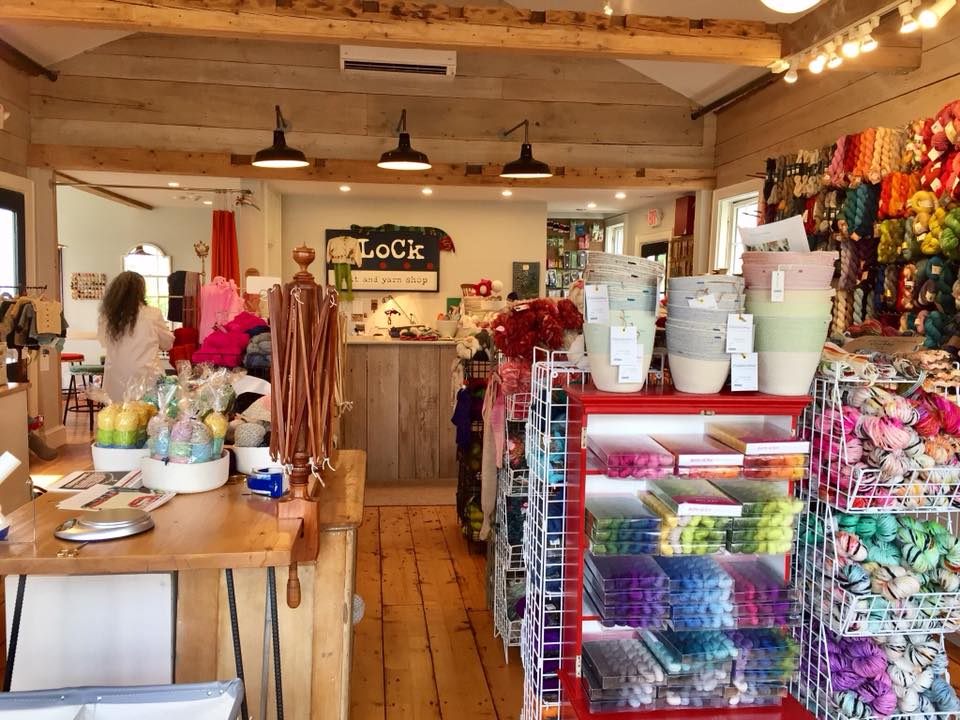 Article edited. Full version available in ONLY NANTUCKET Fall/Winter 2013