Fashion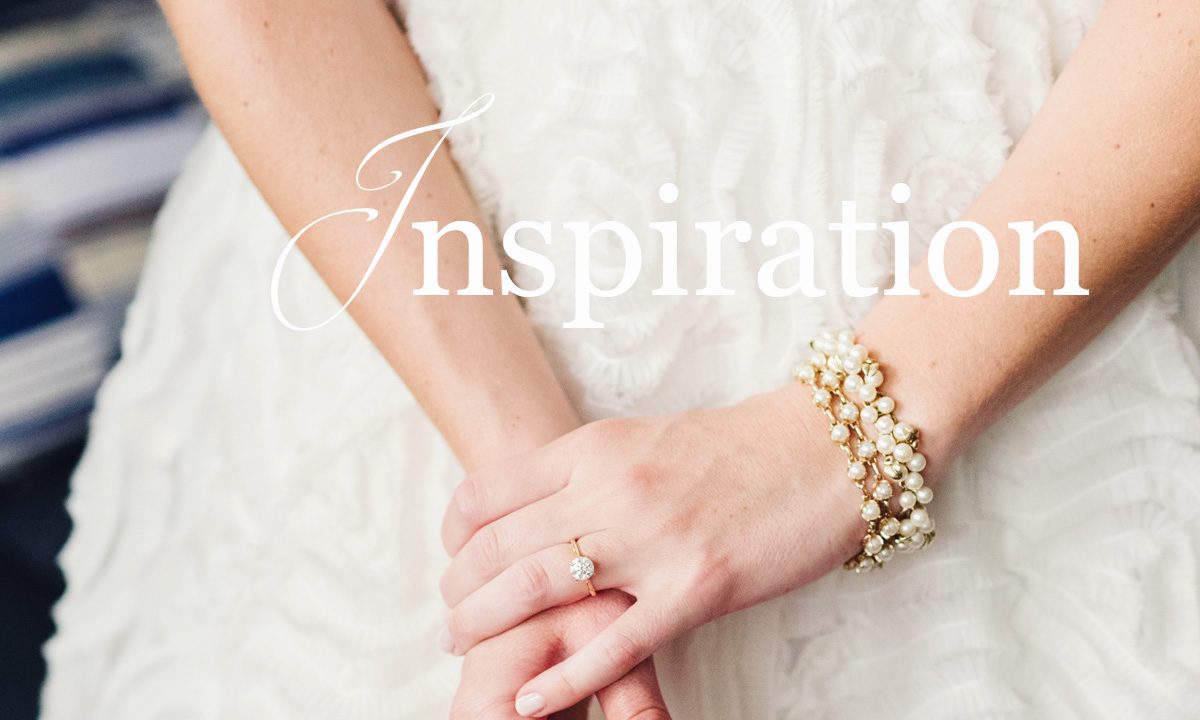 Photography by Zofia & Co.
The Bridal Gown
So much is said every year about what is "in", but you should choose a style that pleases you. After all, it is your day and you should feel good in what you choose to wear. One piece of advice … take only a few people with you when choosing your gown, as too many opinions will make your choice more difficult. Consider your mom, your sister or a friend with an honest opinion. Make a day of it by scheduling bridal salon appointments (and you do need them) around lunch, and maybe a relaxing manicure and pedicure at the end of the day. If your appointments start later in the day, have dinner out. By the end of the day, you may have the gown of your dreams and you will want to have shared the day with those close to you
Accessories
The newest trend in accessorizing is the brooch. Although an "old- time" fashion statement, it is having a resurgence. Many estate reproductions are now being made. Brooches are nice because you can wear them in many non-traditional places, such as at the crown of your veil, in your hair, on the waist of your dress, at a spot to gather up your dress or at the back of your gown. Embellishing the back of a gown has become popular and a brooch is a beautiful touch. A brooch is also nice because you can wear it again on a cocktail dress and even pass it along as a family heirloom to be the "something old" your daughter wears on her wedding day.
Things to Remember
Can't afford the gown of your dreams? Ask a local dressmaker to copy it.
Allow 4-6 months for bridal and bridesmaid's gowns, two weeks for shoes to be dyed.
For the groom, order tuxedo far ahead to be sure that it fits and that accessories are correct.
Allow for inclement weather if your gown(s) are arriving separately.
In dense fog, the planes don't fly and in high winds the boats don't run.