One Book One Island – Community Reading Event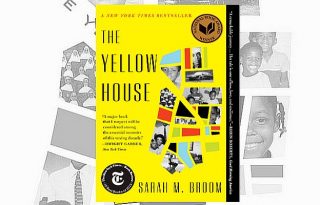 February 1 – March 31

Date

Nantucket Atheneum

Organizer

Website
One Book one Island is a Nantucket community reading event.  Take part in this community reading project with a mission to connect Nantucket readers through a book; this year's selection is The Yellow House by Sarah M. Broom. Free copies of the book are available and there will be ten days of free programs relating to the book during March.
The Yellow House tells a hundred years of [Broom's] family and their relationship to home in a neglected area of one of America's most mythologized cities." (sarahmbroom.com).
Broom's debut memoir is the story of her family and her home in New Orleans. And a story of that city's pull on her in the aftermath of Hurricane Katrina.Themes of race, discrimination, home, and identity make this a timely, relevant, and essential read for 2021.
Through the generosity of donors, the One Book One Island committee distributes 500 free copies of the book on Nantucket.
Learn more at the Nantucket Atheneum's website.