Coast to Coast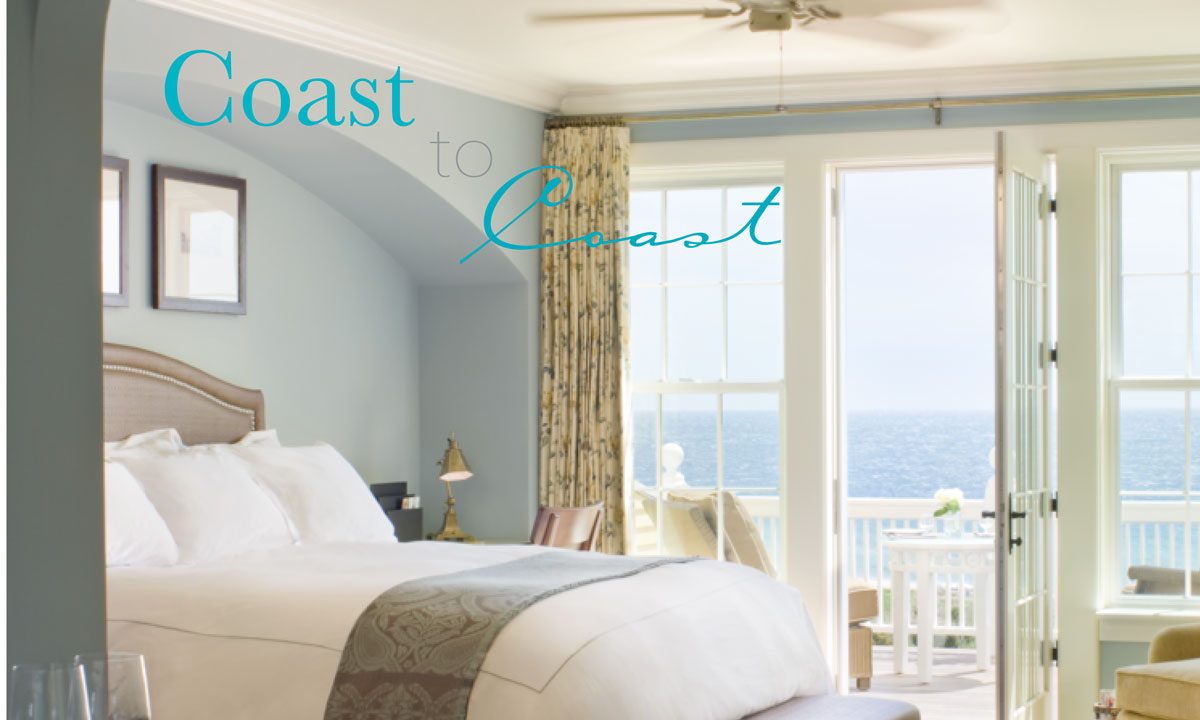 by Andrew Spencer
Paul Gaucher first came to the island as a child, and returned together with his partner Peter Niemitz eight years ago. "It was the off-season and we both just fell in love with the island," Peter recalled. "We went to lunch and then bought a house that afternoon," he said.
Five years ago, the pair bought another home, located in a more secluded location that afforded them more space, which they renovated in such a way as to bring their personalized design approach to the architecture and interiors of a post-and-beam structure. That love-at-first-sight experience is one that took root. "We are committed to the community of Nantucket," Paul told me. "We give back to the community as much as we can, and we have worked to immerse ourselves in helping the town." The pair works closely with Nantucket Community Sailing, a cause that aligns with the pair's desire to help children whenever possible. "Causes that help children, animals, and the arts are our three big ones," Peter said. In other words, Nantucket is home for them.
Niemitz Design Group, owned by Peter, is well-known for the interiors of restaurants throughout the U.S., Hong Kong, and Europe. The list includes Gallaghers Steakhouse, and The Boathouse in New York City, Grille 23, and Uni in Boston as well as the Capital Grille, nationwide. Local projects include the creation of the Burgee Bar at the Nantucket Yacht Club during its previous renovation and the new Lola in Palm Beach. NDG is also known for its unique hotel projects, which include Ocean House in Watch Hill, The Taconic Hotel in Manchester, Vermont, and the Harbor View Hotel on Marthas Vineyard. Paul is the founder of Icon Group, Boston, and the Nantucket store Coast home. In their individual projects and collaborations, the blending of classic styling with modern needs is one that brings together the two in a seamless creation that achieves what I believed was impossible. They create interiors and offer furnishings that celebrate rich traditions in settings that meld beautifully with modern trends, a pairing that is just right for Nantucket.
Prior to their arrival on Nantucket, the team had a long-standing history of design. Peter had been involved in numerous projects across the country, while Paul focused on his custom furniture and residential projects in New York, Boston, and Florida. As they began to spend more time on Nantucket, one of Paul's first thoughts about the island's lifestyle was that there was "an interesting mix between modern and classic." He saw a need on the island for synching those two disparate design approaches.
Of course, it's relatively easy to say that you're doing what seems completely paradoxical, mixing classical and modern styles. Actually doing that is a whole other matter. But the reality is that Peter and Paul really do pull it off. They source and produce furniture that feels modern with its clean lines and finishes, yet is still comfortable. By pairing this furniture with a vintage painted console, Italian glass lamps, a driftwood sculpture, an abstract painting, or a vintage nautical flag framed in a clean modern way, they seamlessly blend traditional décor in a modern context.
Before they set off down the road of collaboration as interior design professionals, both men had fairly divergent professional plans. Peter's dream job growing up was that of an architect. To that end, he went to the prestigious Rhode Island School of Design to study architecture, and took a job doing interior work for commercial spaces after graduating. One of his primary areas of expertise was in restaurant design: Peter remarked, "Restaurants are like the public's dining room." "It is very fulfilling seeing people enjoying a space that I have created."
Paul's professional background started in a financial marketing position in New York and then he transitioned to sourcing and product development for retail companies, a job at which he worked for many years in New York City. "Home interiors were a trend at the time," he recalled, "and I was looking for a change." And a change he found when he opened Icon, a Boston-based interior design showroom offering forward thinking riffs on classical designs. This ignited the idea of evolving the Coast Home store from a more urban Icon Group, and offering residential design within the store. With the addition of Coast Home on the island, they've brought their boundless talents to our fair shore.
With collective experience that includes designing well-known restaurant interiors in New York City, Palm Beach, and Euro Disney, it's safe to say that Peter and Paul know their way around the design business.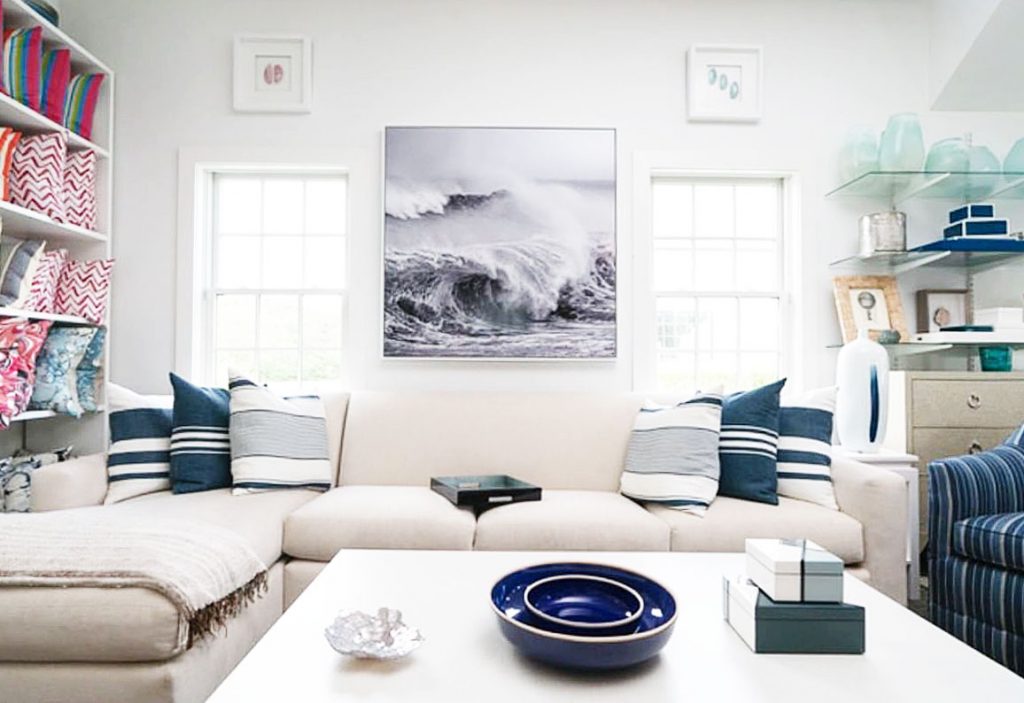 Coast Home offers a unique collection of quality and well-designed furniture that includes both modern and vintage pieces. A variety of accent pieces, including lighting, artwork, and other accessories, complements those offerings. And with their expert design instincts, Peter and Paul can personalize any interior, from beach casual to urban formal. They work with a variety of expert artisans and manufacturers, a collaboration that enables them to create custom furniture for any style and any interior. Their results speak for themselves, as approximately 90% of their business is from repeat clients. "We don't have a design formula, but we have a definite style," Paul explained. "We move classic designs forward and tailor our designs to the client's personal vision."
When it's all said and done, Peter and Paul take the most pride in knowing that they've created an interior space that checks all the requisite boxes for a specific client. And they're very good at doing just that. "It's all about what the client wants," said Paul. "It's their home when we're done. And that's what we do best. We create their ideal home."
Coast Home is located at 54 1/2 Old South Road. For more information about the collection, please call 508-228-5699, email coastack@gmail.com, or visit www.icongroupinc.com
Photography Courtesy of Paul Gaucher of Coast Home
Interior Design by Paul Gaucher of Coast Home and Peter Niemitz of Niemitz Design Group
Article edited. Full version available in ONLY NANTUCKET SUMMER 2020