Premier Business Profile
Cliffside Beach Club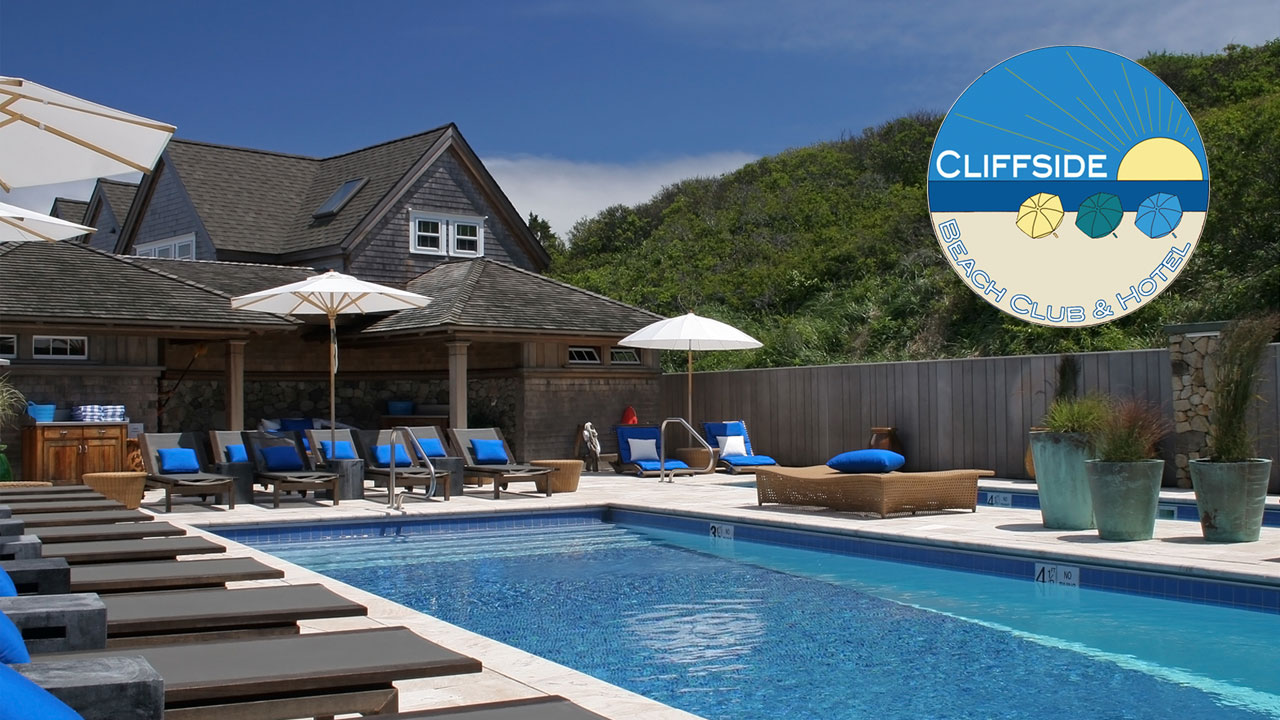 46 Jefferson Avenue, Nantucket, MA 02554
508-228-0618
info@cliffsidebeach.com
cliffsidebeach.com
Located on a spectacular north shore beach, just one mile from the center of town. Cliffside Beach Club offers their guests an intimate resort experience found nowhere else on the island of Nantucket.
FRENCH CHARM ON NANTUCKET'S MOST BEAUTIFUL PRIVATE BEACH
Cliffside is a unique combination of a boutique hotel and private beach club, which offers its guests a range of amenities rarely found in an intimate resort with only 22 accommodations. The European flair of St. Tropez comes to life in this distinctive and relaxing setting. The hotel was featured on the cover of Elle Décor as the prestigious French magazine's pick, as one of the best resorts in New England.
FAMILY OWNED AND OPERATED SINCE 1958
Cliffside Beach Club has been independently owned and operated by the Currie family since its purchase in 1958. During the three generations of the family's ownership, the hotel has added 22 charming rooms and suites, a superb exercise and spa facility, a resort only private bar and café exclusive to hotel guests and beach club members and a stunning pool area. Cliffside's' earliest structures date back to the early 1900's, the lobby and pavilion have been restored to their historic beauty with careful attention being paid to the integrity of Nantucket's celebrated charm.
IDEALLY LOCATED
The hotel sits on the beach just one mile from the center of the town of Nantucket. Just close enough to easily enjoy all of its shops, restaurants and quaint cobblestone streets but far enough away to luxuriate in the peace and quiet of an oceanfront room. Guests can step from their room right onto a beautiful private beach. There are simply no other hotels on Nantucket and few in the world, which offer lovely beachfront rooms, an intimate resort setting and such close proximity to a vibrant and historic town.
ENJOY THE FULL RANGE OF CLIFFSIDE'S FACILITIES
Guests can start their day in Nantucket's finest gym or find themselves at an ideally sheltered pool area before heading out to the beach for the afternoon. In the evening, the sun sets into the ocean right before your eyes. Enjoy a glass of wine or a cocktail at the private bar overlooking the beach or perhaps take your drink back to your own private deck. Understandably, many of guests find it hard to leave the hotel.
AWARDS AND RECOGNITION
Cliffside was named the 2009 gold (best) resort / hotel on Nantucket by Cape Cod Life Magazine, and was a past editor's choice, as best hotel on Nantucket by Cape Cod Travel Magazine. The Guardian, one of the UK's leading national newspapers, recommended the hotel as the best place to stay on Nantucket. Tripadvisor has consistently rated Cliffside as one of the top hotels on Nantucket. With its breathtaking views of Nantucket Sound and the continued addition of amenities and services, Cliffside offers an unparalleled intimate resort experience.
Premier Business Profile
Inquire here