Nantucket Diamond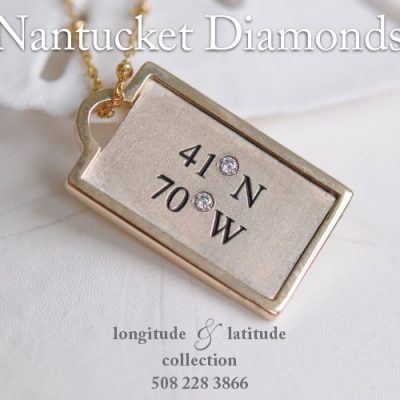 Nantucket Diamond collection is a tribute to the longitude and latitude coordinates of the Island – 41 degrees north, 70 degrees west. Pieces are made of precious metals – yellow or white 14k gold – and embellished with diamonds.
Your jeweler can personalize them by engraving initials, a date or a message.
Creating a personalized necklace or adding your existing collection is the perfect way to remember your summer memories on Nantucket.
Specials
Longitude & Latitude jewelry in 14k yellow or white gold to remember your moments on Nantucket.