Coastal Charm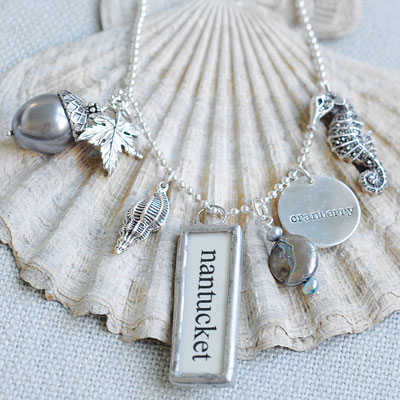 Coastal Charm (affiliate of Nantucket Diamond) allows you to combine discs and charms made from different metals to make a custom necklace or add to your own.
Nantucket has words, areas and beaches that mean something special to everyone who knows the island. Shells, starfish, Lightship baskets, sailboats, sand-filled glass cubes and hydrangea lockets are just a few of the pieces from which you can choose. Add a pearl or gem for color or sparkle.
Specials
Creating a personalized necklace or adding to your existing collection is the perfect way to remember your summer memories on Nantucket!
Featured Business